As if 2020 could not get any worse, we now have Hurricane Zeta that formed rapidly today in the northwestern Caribbean and is moving across the Yucatan peninsula tonight.
Current Winds: 80 mph
Pressure: 983 mb's
Heading NW at 12mph
From here, it will head northwards and eventually make landfall along the central northern Gulf Coast as a hurricane. And yes you guessed it…Louisiana is back on the map for a landfall. We have now tied the record for the most named storms recorded in the Atlantic basin (2005 only other year to get to Zeta in the Greek alphabet). This will also be the 5th hurricane to make landfall along the Gulf coast this year behind Delta, Hanna, Laura and Sally.
Here is Zeta as it closes in on the Yucatan and its future track via our Wind Alert storm tracker at:  https://windalert.com/storm/zeta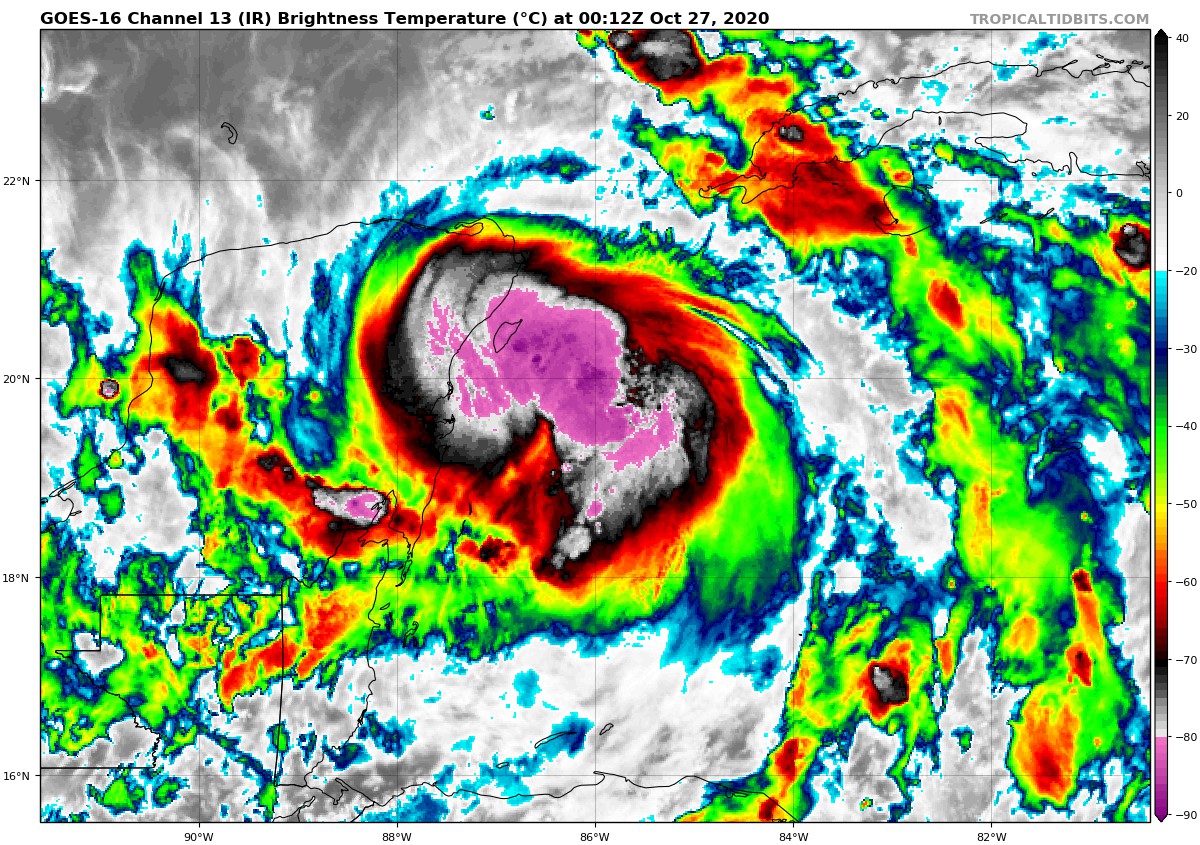 You can see our stations there showing readings, with Cancun currently the highest at 61 mph and climbing.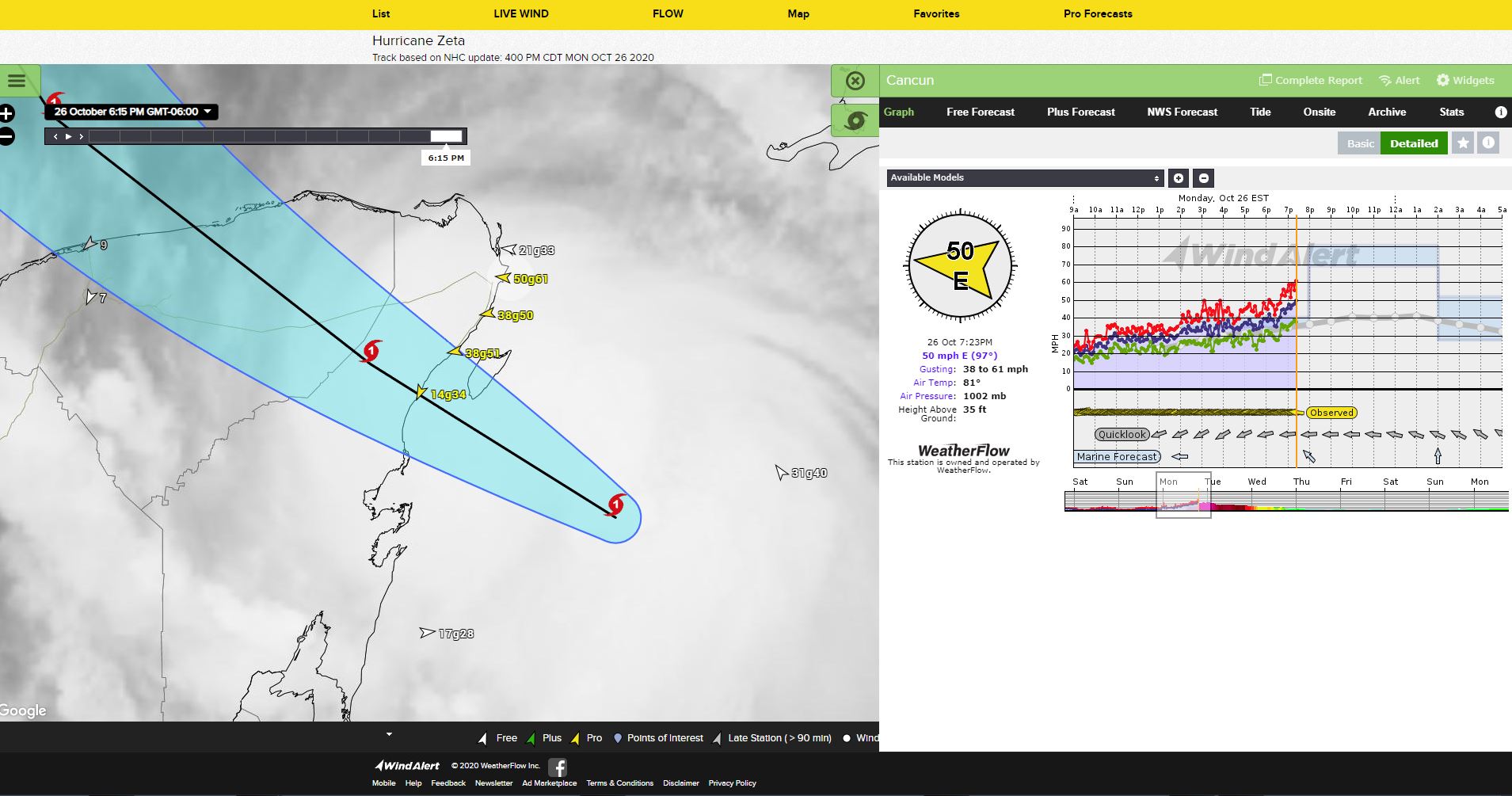 We are expecting landfall on Wednesday along the southeastern Louisiana or southern Mississippi/Alabama coastlines as at CAT  1 hurricane according to the latest NHC predictions. We hope the best for everyone there.
Just a quick reminder that we still have until November 30th before the Atlantic hurricane season officially ends. We could surpass the prior record from 2005 is we get the next name on the Greek alphabet, being "Eta".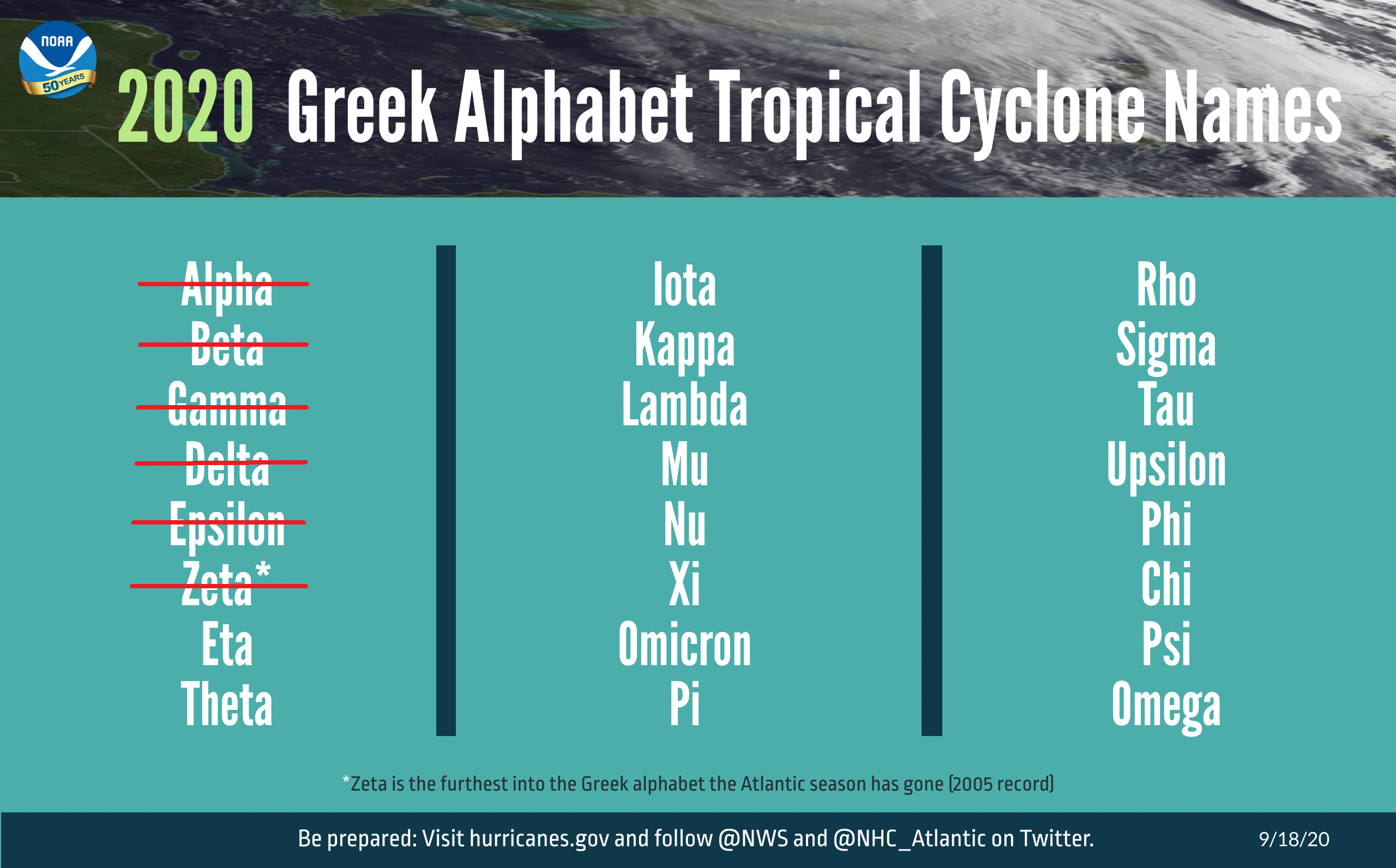 I do not honestly think we would ever get to the end of the Greek alphabet; however, if we did, the World Meteorological Organization would have a heck of a time figuring out what to do next as it would be up to them.
As mentioned above, be sure to follow #Zeta via our Wind Alert Storm Tracker:  https://windalert.com/storm/zeta
In fact, you can follow any storm that gets a name with that tracker if you just put the name of it at the end of the link.
Stay safe everyone and keep those hurricane kits updated!
Sources and references:
Tropical Tidbits: https://www.tropicaltidbits.com/
NOAA: https://www.noaa.gov/news/with-alpha-2020-atlantic-tropical-storm-names-go-greek