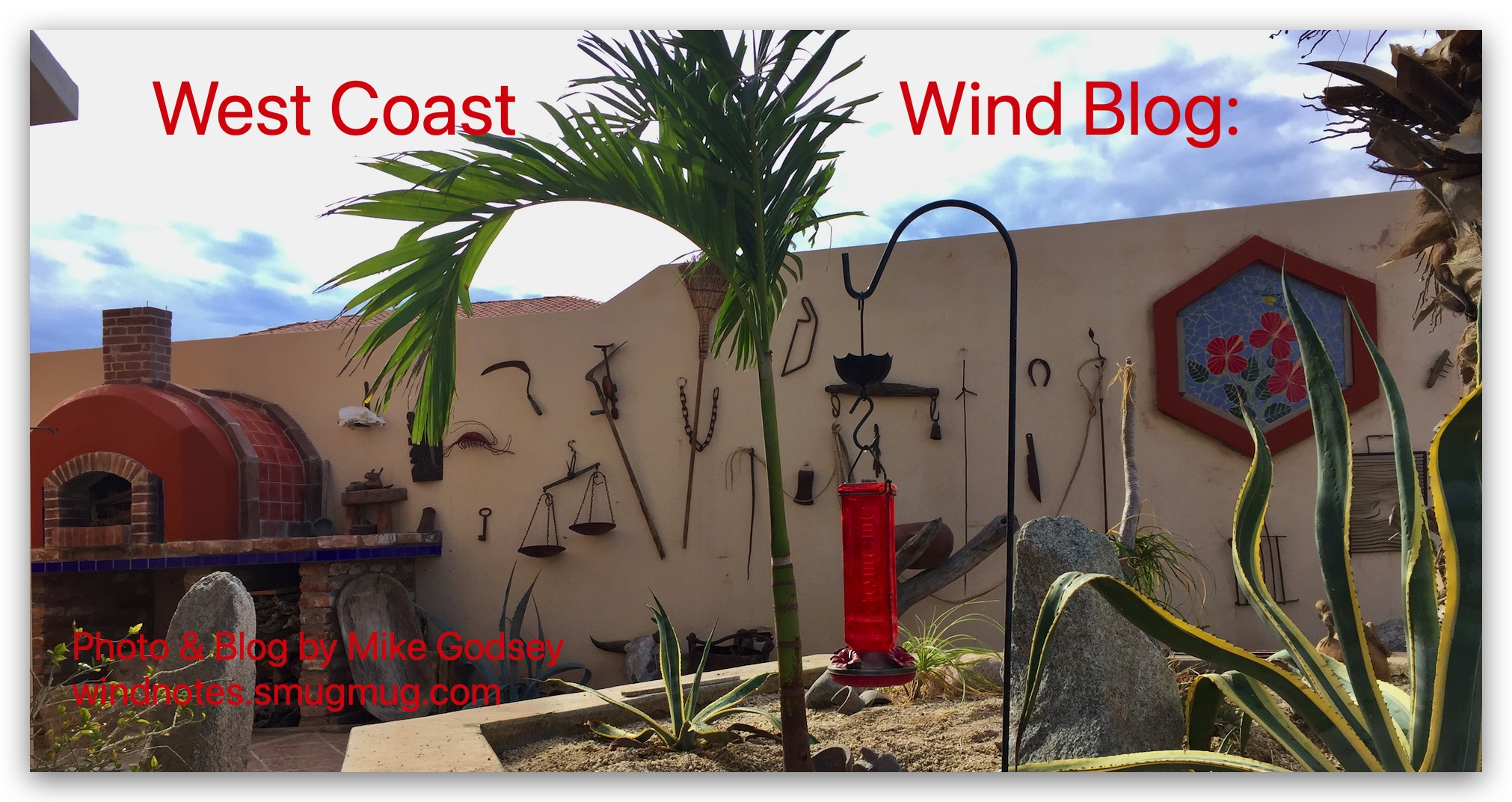 by Mike Godsey, Link to daily Baja forecast
My forecast barely came true yesterday for La Ventana and Los Barriles as blue skies appeared and the forecast winds briefly moved from the outer water wind line to the shore.
Look carefully at this satellite imagery from about 10 am yesterday and you can see the elongated strip of blue sky heading towards Baja's East Cape. I based my early morning forecast on that narrow strip of blue sky.
That blue came over us, heated the inland valleys, creating a local low-pressure area that sucked those winds outside to the beaches.
Upon such vagaries a decent forecast hinges.