by Meteorologist, Kerry Anderson
The first day of forecasting in the Spring season feels like a bear coming out of hibernation. It is time to dust off the forecasting tools and see what patterns Mother Nature throws at you for the season.  After a long winter the hope is always that there won't be any surprises. Yesterday at first glance seemed easy enough when looking at the typical parameters. A fast moving cold front had dumped cool air over the Los Angeles Basin, so there was little in the way of thermal gradients to push sea breezes into action.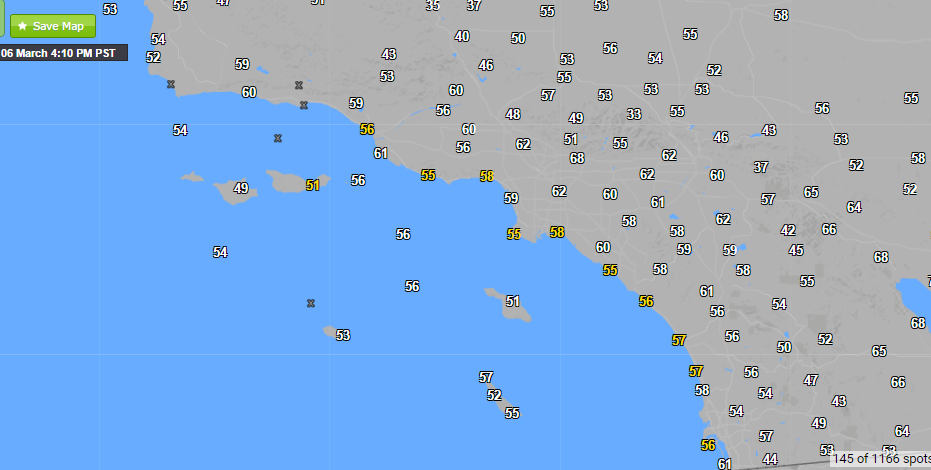 In fact at first glance all signs were that offshore winds would squelch any wind development at the beaches.  High pressure moved inland behind the front leaving a  tight pressure gradient that pushed N/NorthEasterly winds down the canyons toward the beaches.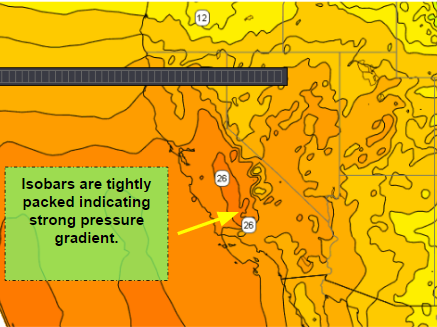 But instead of gusty offshore winds Leo Carrillo reported WNWest winds in the 20s for much of the afternoon.  I wish I could say that I forecast this accurately but it caught me by surprise. ( Not the way I wanted to start the forecast season.)  But as I returned to reanalyze and figure out where the forecast went awry I found that the Wf-Wrf model had nailed the forecast.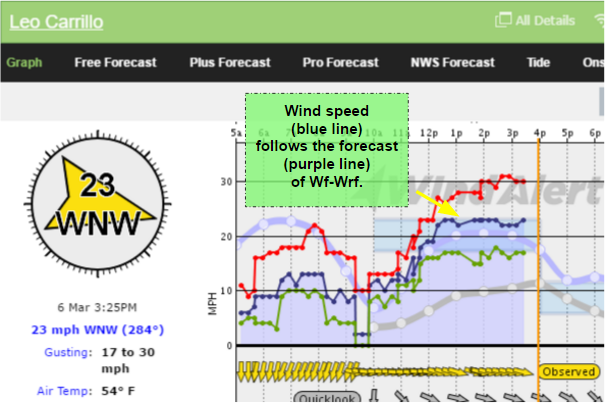 Weatherflow's microscale forecast model – Wf-Wrf – accurately forecast the anomalous winds. Weatherflow offers a variety of forecast models to forecasters and consumers. A large part of the science of forecasting is knowing the strengths and weaknesses of each model and knowing which solution will be right for each circumstance.  The Wf-Wrf, which uses a fine 3km grid, was able to pick up on the convergence of the offshore winds with the coastal northwesterlies which then pushed back toward shore from bringing a zone of strong W/WNW winds from Leo Carrillo to Cabrillo.  As the High pressure moves further inland the offshore winds will continue to die down over the next 24 hours.