Old Cut-Off Low lows and yet another evolves north of Hawaii.
by Mike Godsey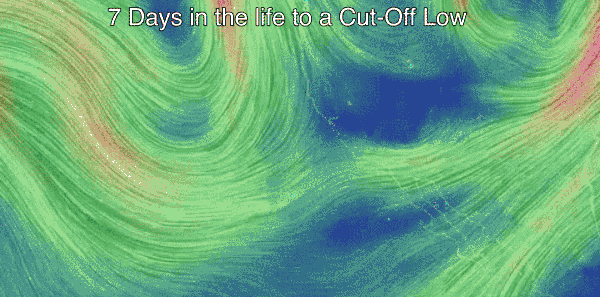 I will be adding more text to this animation.
Each shift in this animation is a new day at ≈ 18,000 ft. The counter-clockwise spinning mass you see mid animation is the Cut-Off Low that is spoiling California wind and bringing clouds and scattered showers.
 The long pause at the end of the animation is this coming Tuesday. Notice the 2nd inbound Cut-Off Low low north of Hawaii. It will not reach the west coast but it will disrupt the surface North Pacific High.