By WeatherFlow meteorologist Shea Gibson
As we are seeing an undulating front ripple through the SE Region, we always have to watch for Low pressures tracking along them to become better organized. With High pressures to the north and to the south, the rotational profile increases to help them develop. Once they enter the ocean, they have a better chance of becoming further organized for possible tropical development.
High pressure to the north is only at 1012-1016 millibars, which is fairly weak overall for "top spin". It does have room to build – and if it does build to 1020mb's or higher, we could see stronger divergence feed a stronger overall rotation.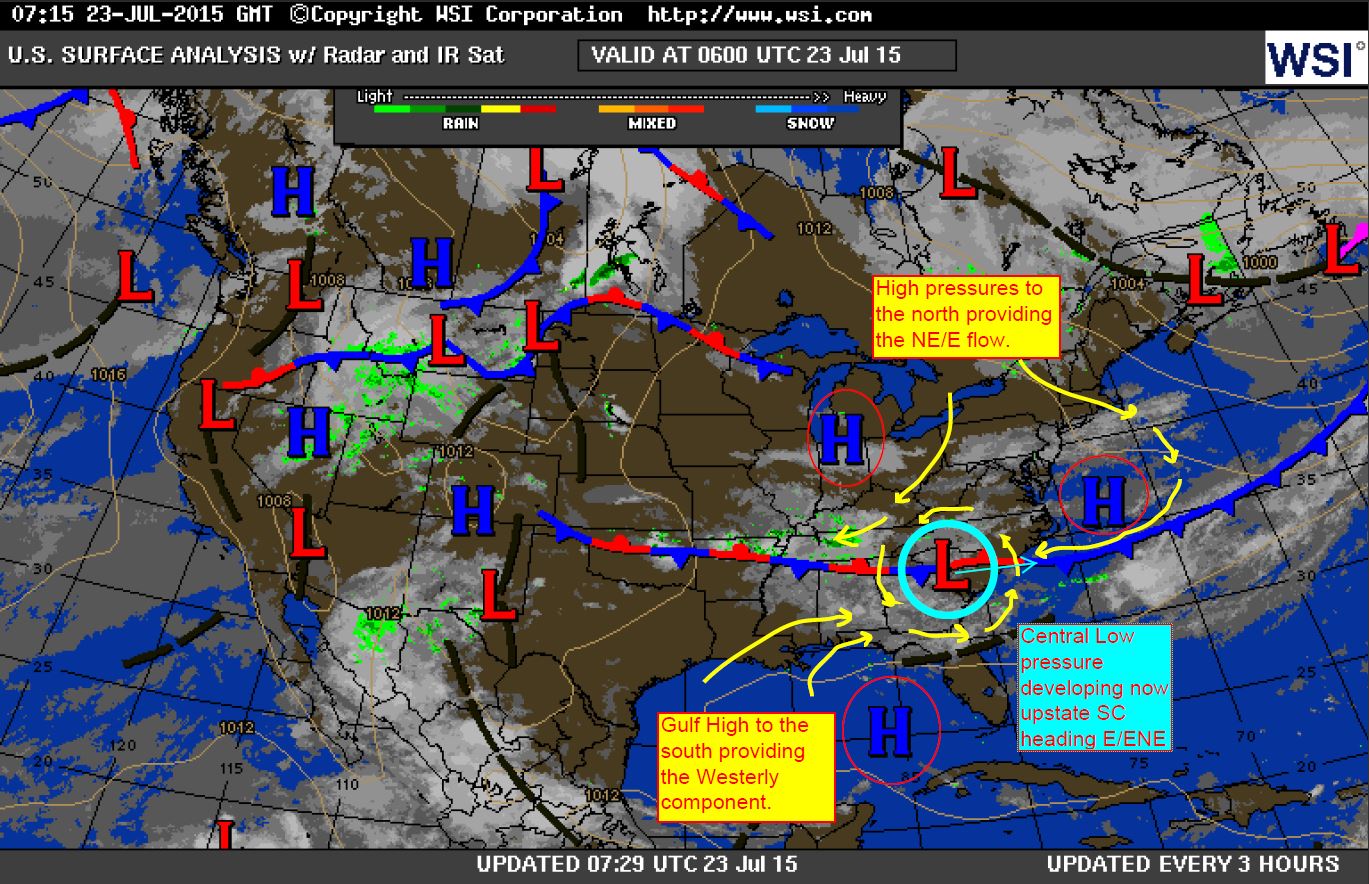 And here is a current area of Low pressure in its first stages of development. We can see based on surface wind readings where it is.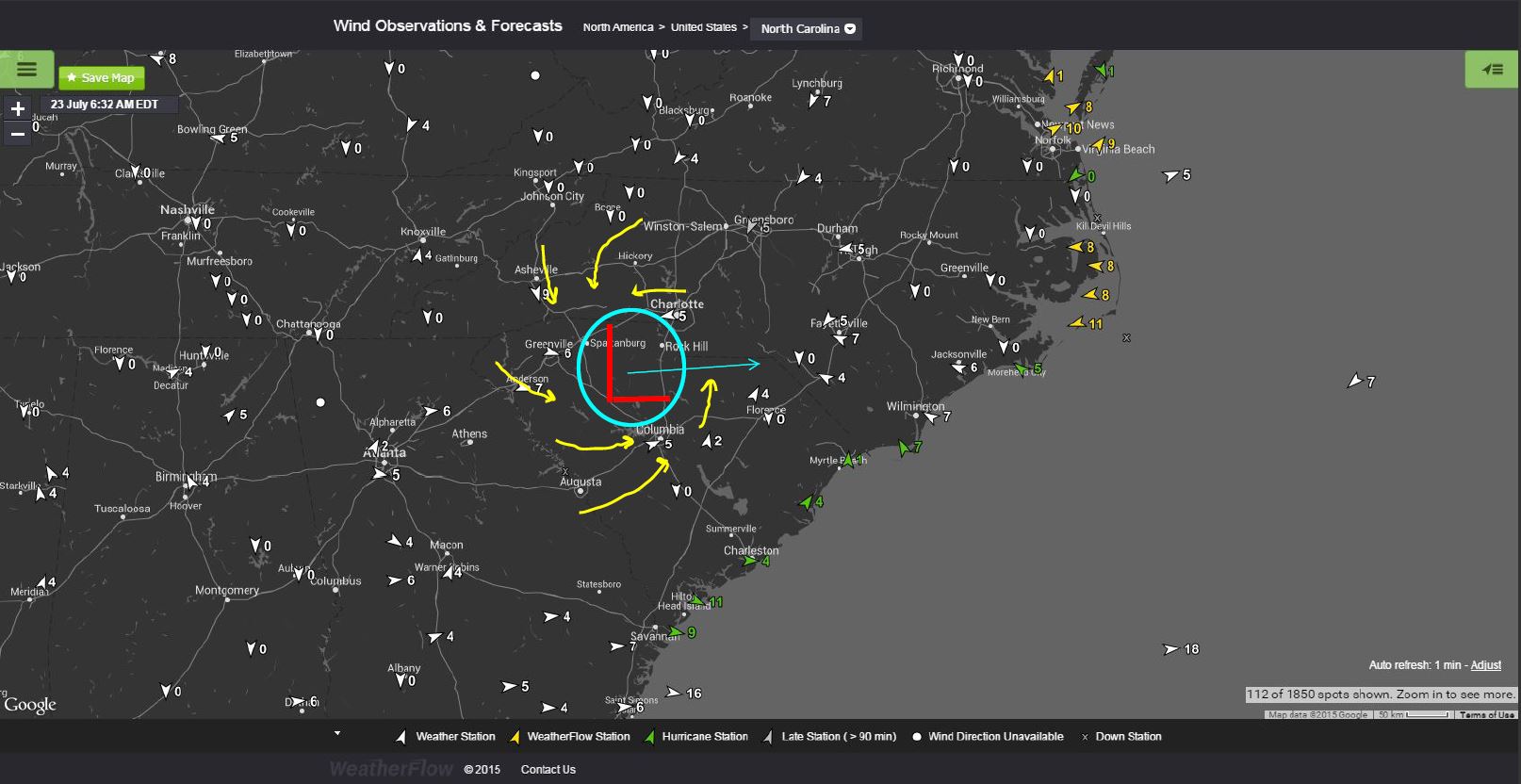 Sea Surface Temps are currently in the low to mid 80's, making it a favorable environment over the warmer waters.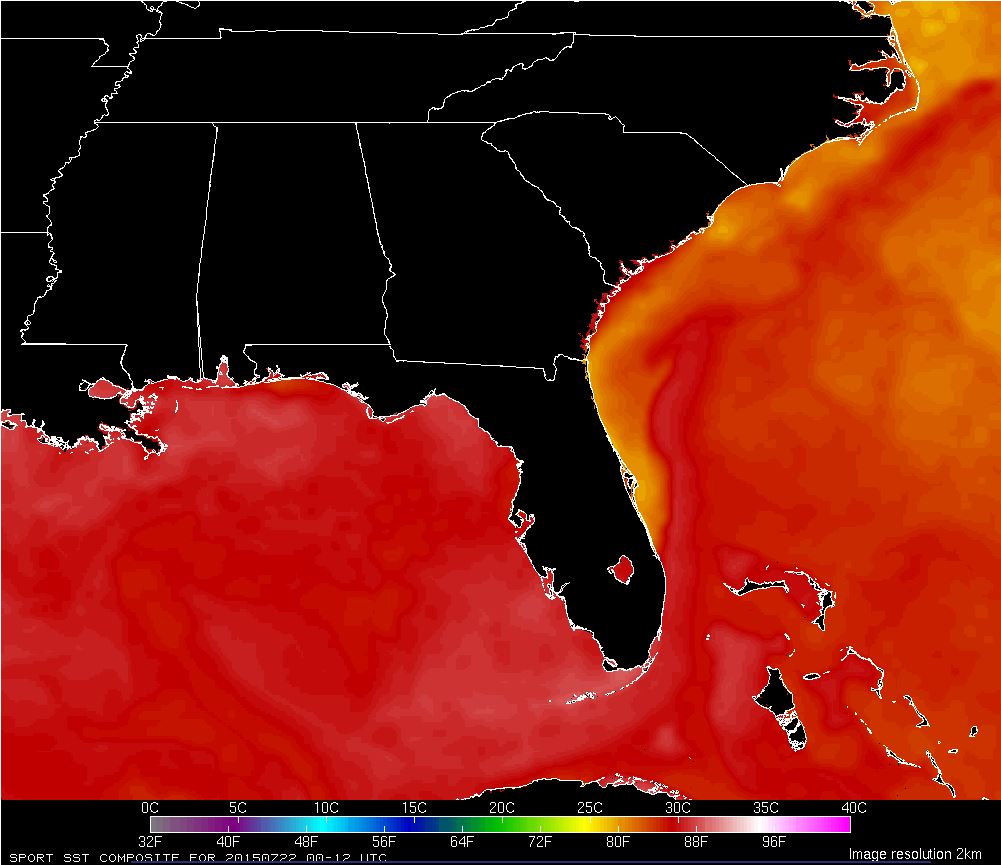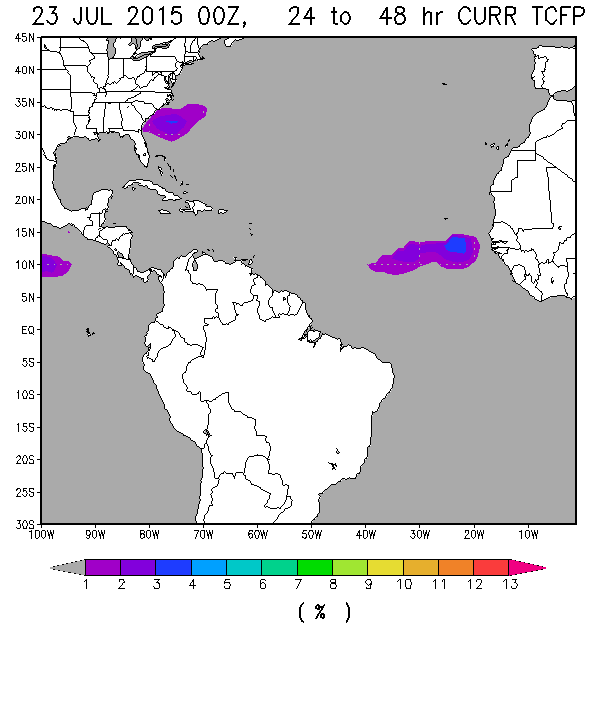 Just something to keep an eye on for now…
Cheers,
Shea Gibson
WeatherFlow Forecast Team, SE Region