By WeatherFlow meteorologist Shea Gibson.
On May 12, the US National Weather Service in Charleston, SC made a Facebook post to see what would happen when outflow boundaries collide.
An "outflow boundary" is also known as a "gust front" and is generated from the outflow of air in the downdraft of a thunderstorm that crashes to the surface, where the air spreads rapidly in the direction the low level winds are going. It is considered a type of cold front and is a rapid evaporational cooling mechanism at the mid levels of the atmosphere; however, significant cooling can be felt at ground level as well by 10 to sometimes a 20 degree drop here in SC. The edge of the outflow boundary is detected by (Doppler) radar as it captures the convergence along the leading edge.  The edge is thickened and visible as cool air dives along down-drafting into warm air. Don't be fooled, because it's not just a release of energy – it can trigger a fast moving line of intense storms so keep an eye to the sky when you think thunderstorms are over in the distance. It may not be over just yet.
In this case…there were two outflow boundaries – one was generated from earlier thunderstorming that fizzled out along the Sea Breeze line…and the other generated ahead of a cold front thunderstorm line sweeping eastwards from the upstate.
https://www.facebook.com/NWSCharlestonSC/videos/947152191973909/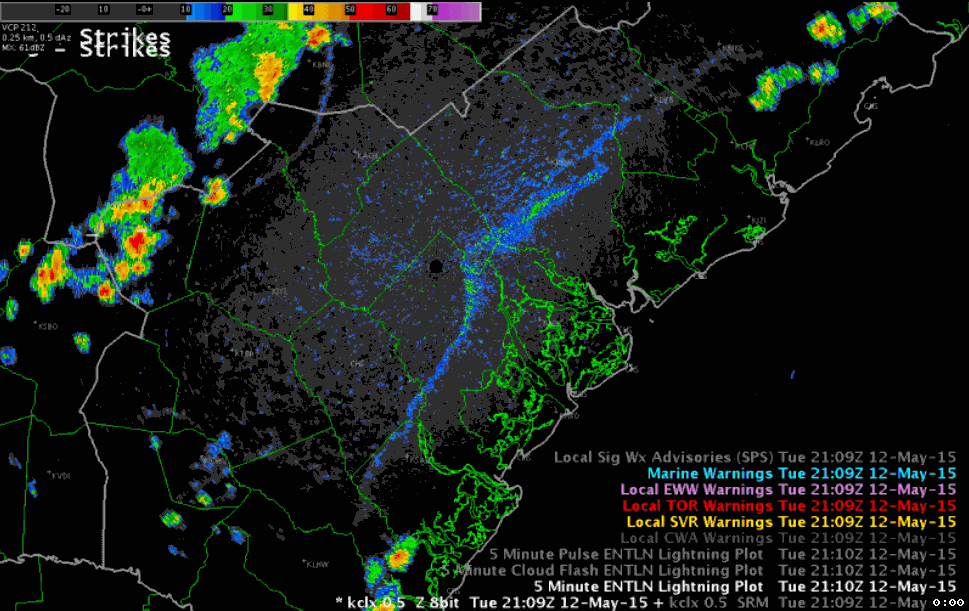 Here are the results…where you can see the flare up of convection associated with the collision.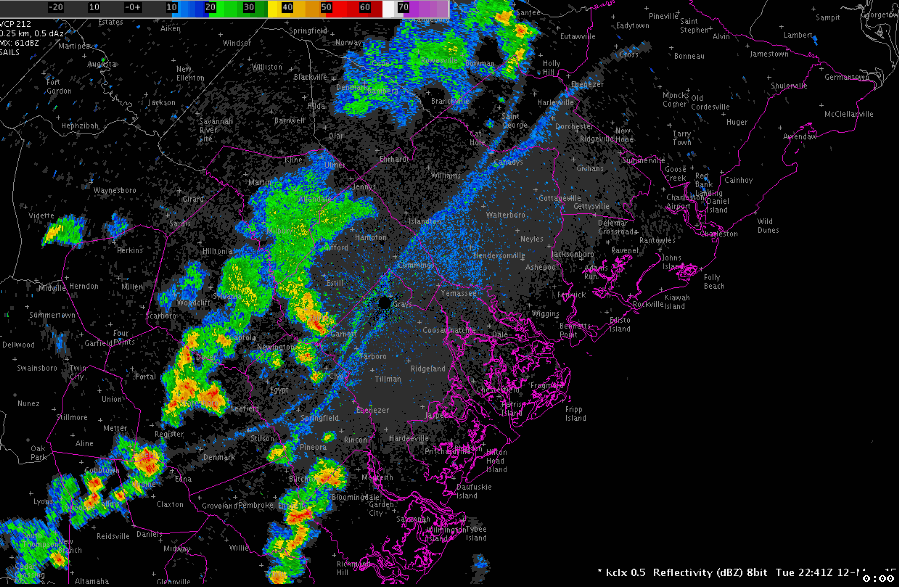 Here is a great vid from National Weather Service out of Wilmington, Ohio that breaks down a massive collision on May 28, 2014. You can see the explosive interaction… impressive!
Although this occurs more commonly than you would think, it's not very often you get the chance to see them while in progress since they happen so quick. The next time there are storms in the area and you are thinking about it, check the local radar and see if you can spot one.
What does this mean for winds along the coast? Stay tuned…we have a juicy Sea Breeze article coming soon that relates to this day.
Cheers!
WeatherFlow Meteorologist Team