by WeatherFlow meteorologist Shea Gibson 5/6/14
Seems weird doesn't it that we can get a visual on Sea Surface Temp's reaching certain values from a migrating jellyfish?
Observed over the weekend were Cannonball Jellyfish on the beach ,which typically live in waters at or near 73.6°.  Seems uninteresting to say the least, but these random blobs that get tourists grouping around them and kids poking holes in with sticks have some meaning. It is a good first sign that warm water plumage meandering closer to shore from the Gulf Stream + Seabreeze shifting is allowing them to travel in along beaches…and is indicative of the end of marine layering for us. Water temps have reached low 70's with inland waterways showing mid 70's. The blend of outgoing tides into the harbor/ocean (tidal flushing) shows some mixing of warmer water in along beaches to add a couple of degrees to the surface daily.
UPDATE 4/12/15:  They have sparsely arrived along the SC waters again as of 4/12/15. Water temps are currently 67° – 69°.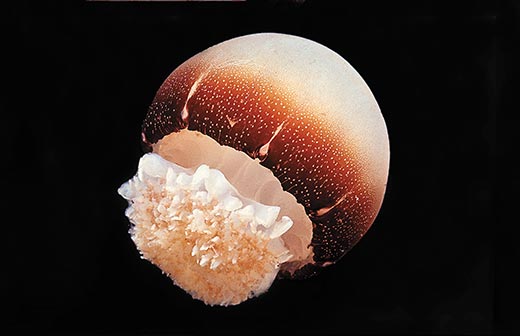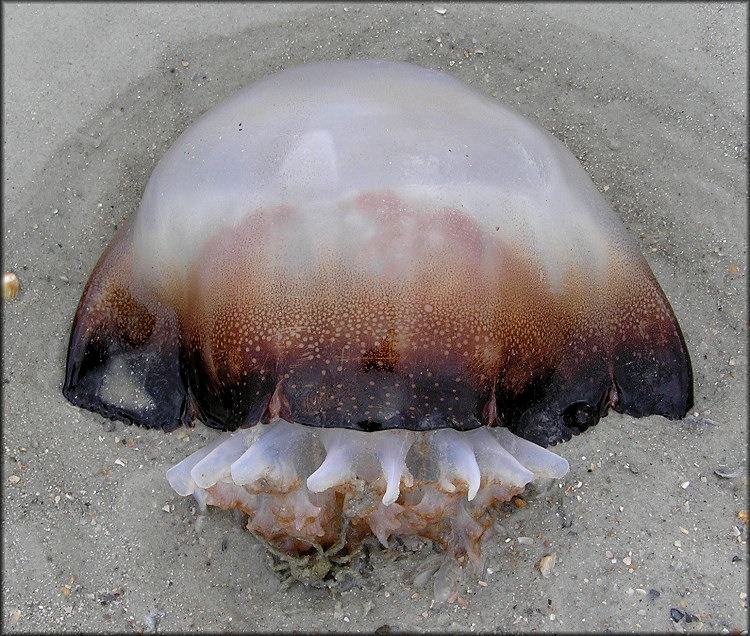 Locals giving observations have agreed that the water has a greener hue than normal  – of which I personally witnessed on the beach this past Sunday morning.  In bringing this up in a local forum, the NWS Chas chimed in with a MODIS image to reveal eddying in the Gulf Stream that sent a cleaner and warmer body of water our way – which is still showing some signs. On another note and seemingly coincidental, this also provided additional enhancements to the SW Seabreeze, making for a pretty good afternoon for many.
Here is the SST map I showed from Saturday….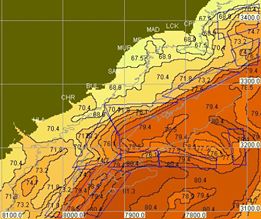 And here is the MODIS image that the NWS Chas followed up with.  You can clearly see the eddying…doesn't look like it would have any effects from that distance, but they were visibly there.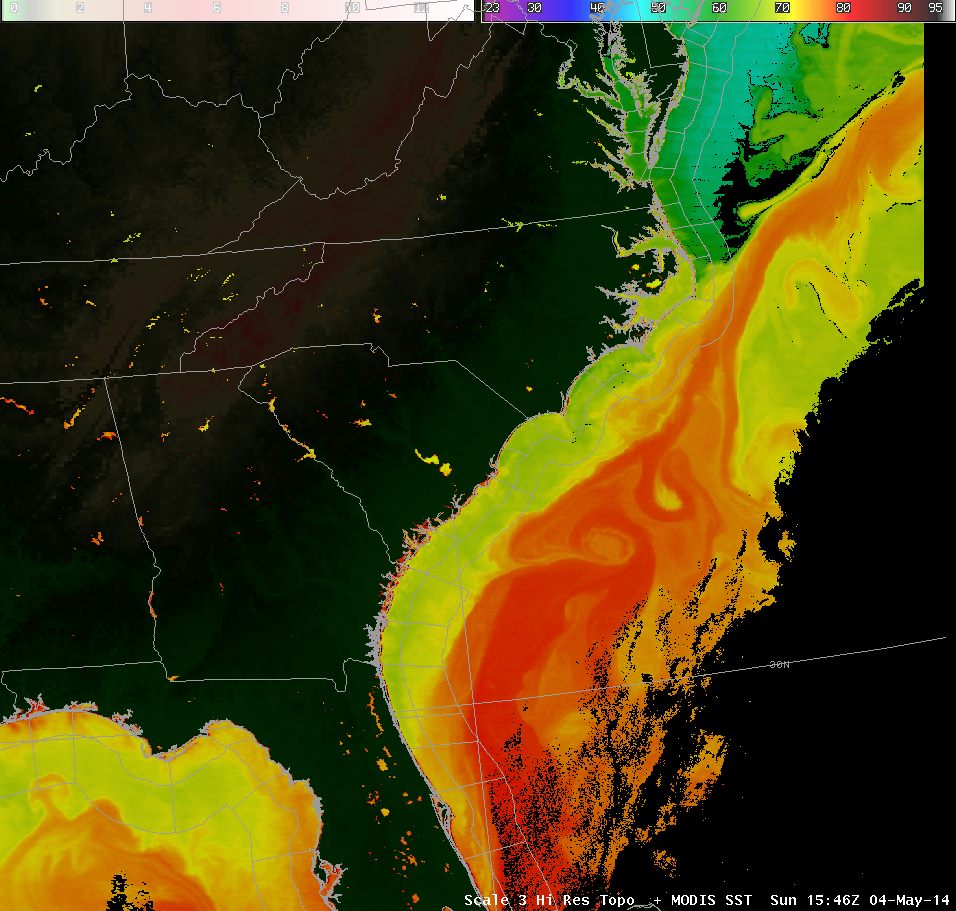 Graph from IOP Pier with decent Seabreezing after 4pm.