By WeatherFlow meteorologist Shea Gibson
Hurricane Fred spun up as a tropical storm just as it entered into the Atlantic Ocean off the coast of Africa. For the first time ever, The Cape Verde Islands are seeing a hurricane develop before making landfall. Fred intensified quickly to Category 1 hurricane status at 80mph and is currently closing in on the windward Barlavento Islands. Heading NW at 12mph with pressure down to 989mb's. Only two have made it to hurricane strength while in the Cape Verde Islands. Hurricane Debbie in 1961 and in 1892 – an unnamed storm.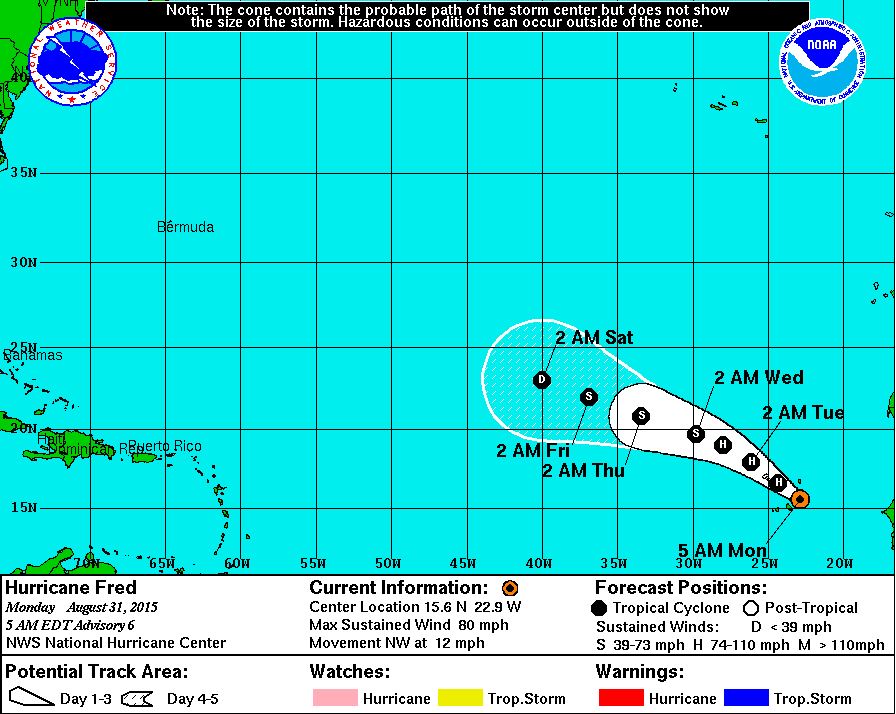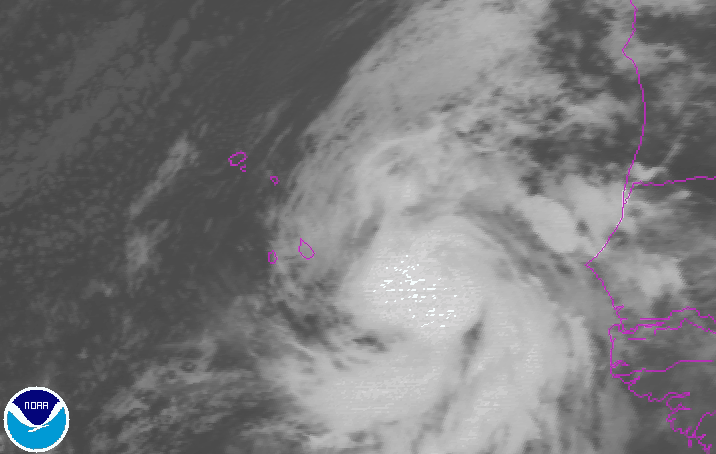 Winds are expected to peak around 85mph as Fred makes a direct hit on the island of São Nicolau, where he is expected to slowly weaken while heading NW through the remaining windward islands. Track him here with our Datascope Storm Track link during his lifetime: http://ds.weatherflow.com/storm/Fred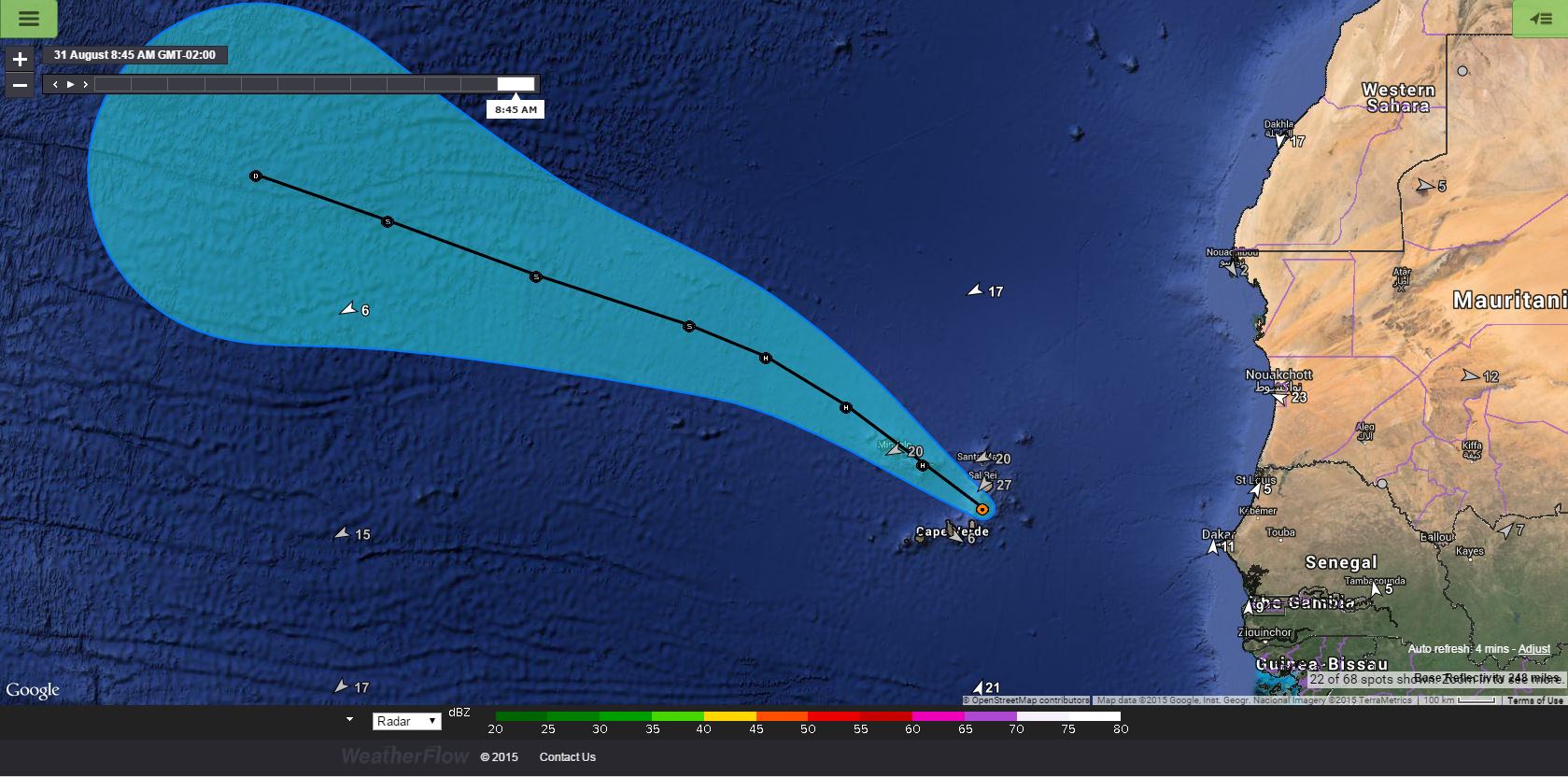 As he heads northwest, he will encounter heavier Saharan Dust in the atmosphere, cooler waters and upper level wind shear. These three factors are expected to weaken Fred significantly.
Saharan Dust Levels = moderate to the northwest (yellows are low and deeper oranges are moderate, with reds being strong or thicker)

Cooler waters ahead…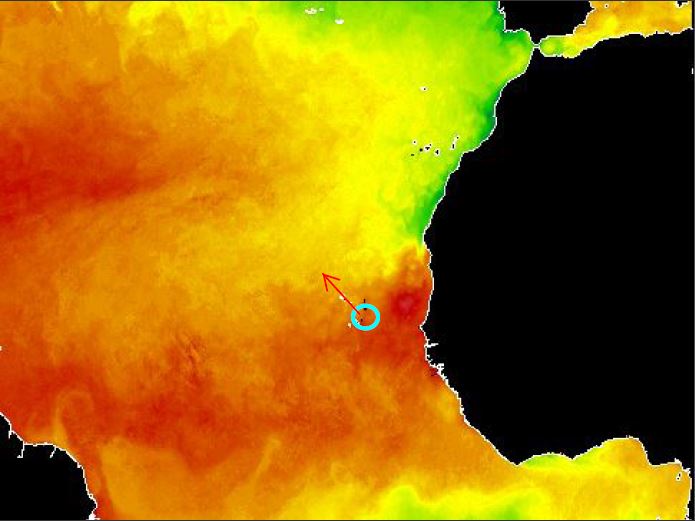 And upper level westerly shearing…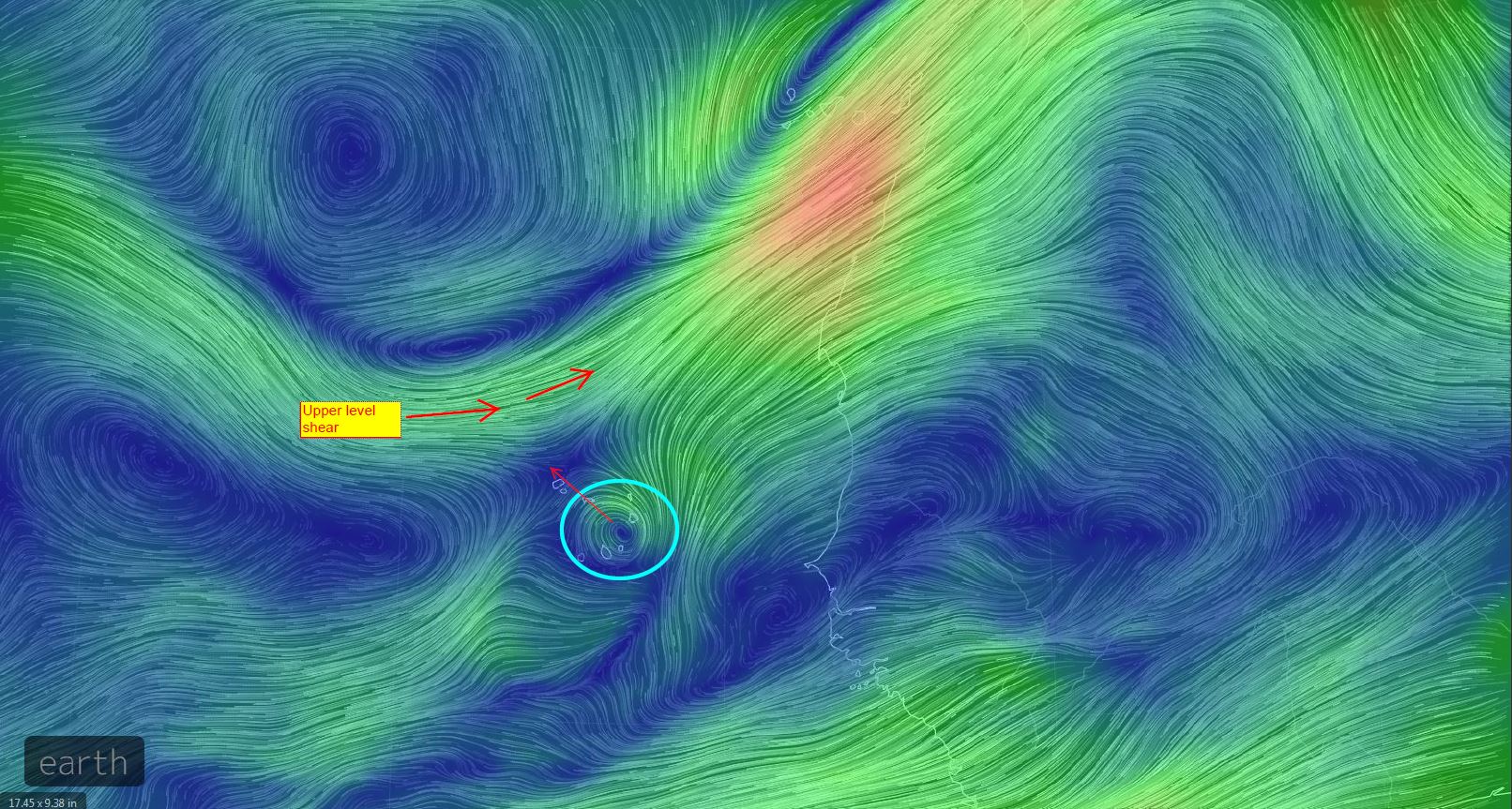 The Cape Verde Island are used to seeing monsoonal type weather from these systems, but not typically as hurricanes. We are in what we call the Cape Verde season, where storms generate further north of the equator along the northern "intertropical convergence zone". This is a monsoonal belt that provides warm air and moisture as fuel for tropical cyclones. The closer these systems stay along or just to the north of it, the better chance they have of surviving the long trek across the Atlantic.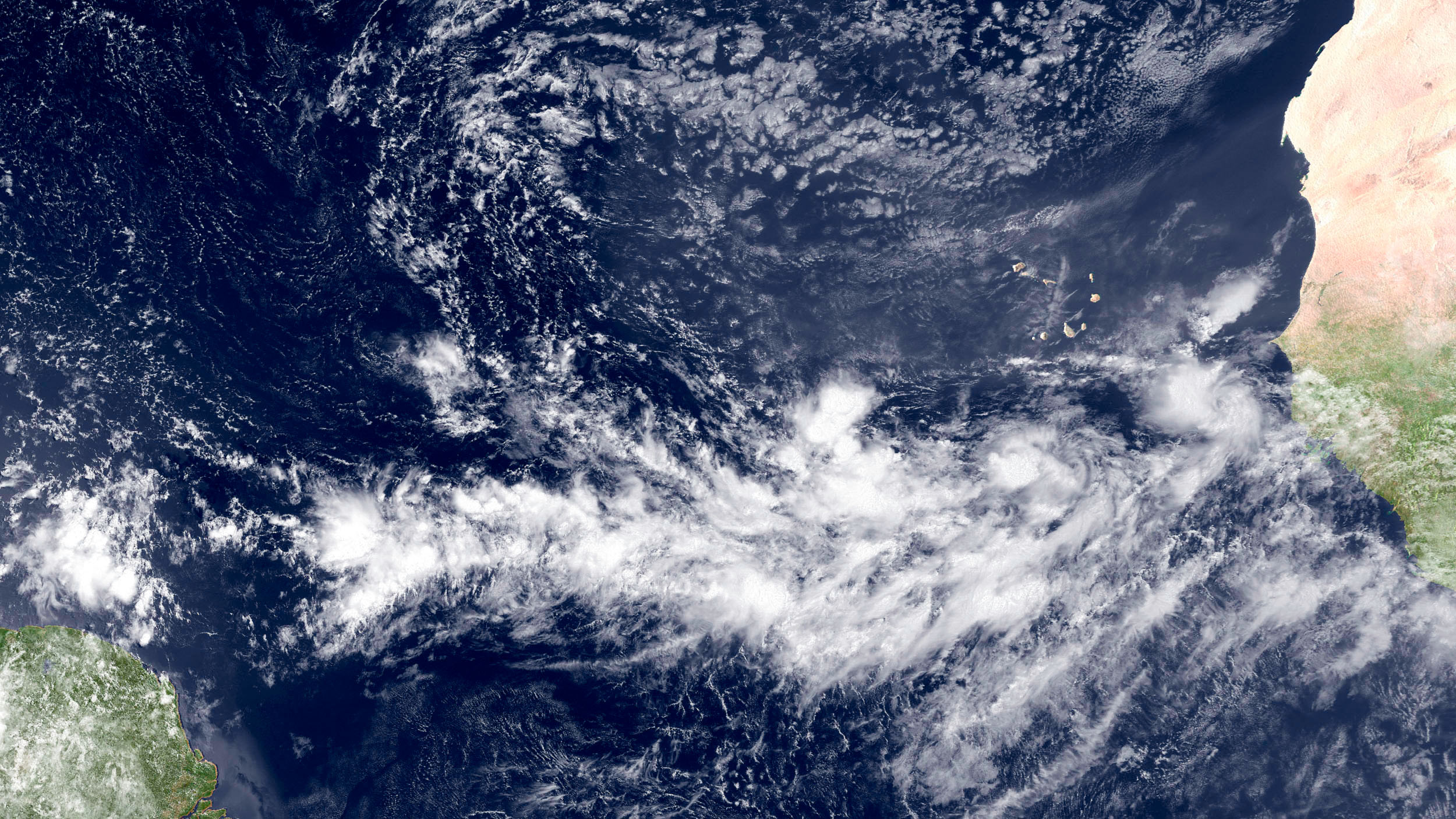 We are nearing the peak of the 2015 hurricane season, so we are likely to see more activity generate from this area.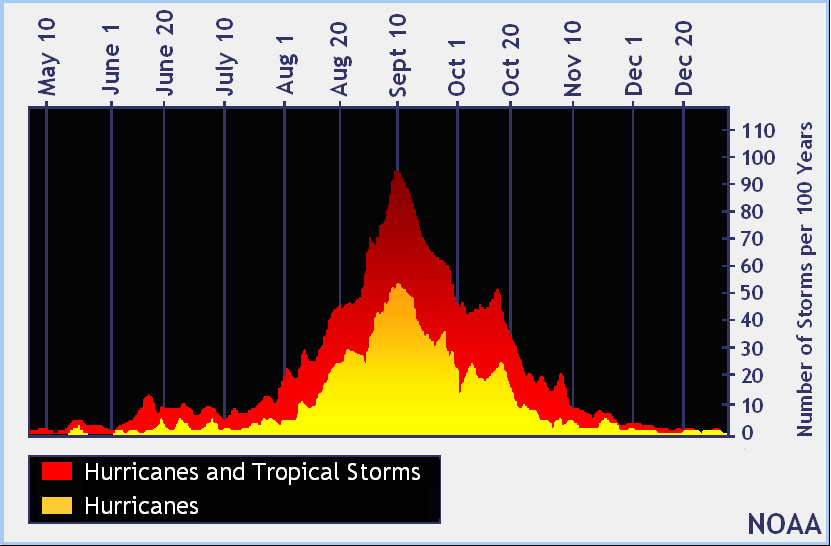 We will provide Storm Track links anytime there is a named storm in the Atlantic Basin. Feel free to use them to track the storms and see the most current information.
From us at WeatherFlow,
Shea Gibson
SE/EC Forecast Team