by Meteorologist Kerry Anderson
Today we have been watching as a Catalina Eddy has developed.  This morning we had hints that there was some circulation brewing just off Catalina.  The conditions are right with moderately strong Northwesterly winds being pushed over the Santa Ynez range and a strong but shallow inversion.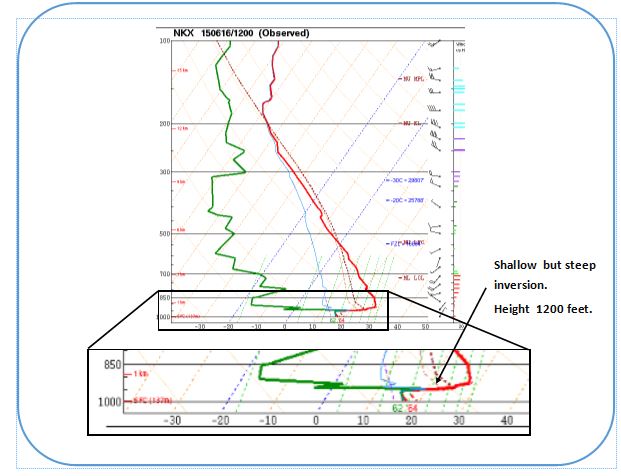 With this strong inversion the marine layer shrinks and for the past few days we've seen the clouds burn off each day to the coastline but endure through the day over the water.  This has set up strong thermal gradients for the beaches and healthy afternoon sea breezes.   Today the eddy may disrupt the sea breeze pattern for Leo Carillo to Seal Beach.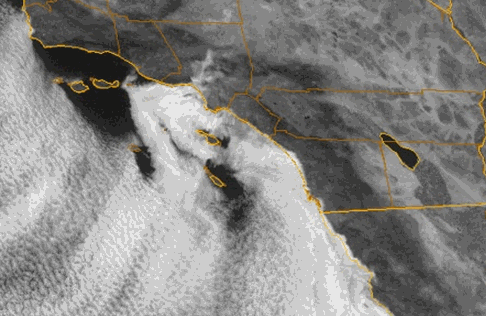 Usually our best forecast model for detecting these eddies is our WindAlert's WRAMs model which is run every six hours on a 4 km grid.  Today though the eddy started late into the WRAMs cycle and was missed but fortunately with the new WindAlert Plus model which runs every hour we have been able to watch the development and track to determine how long it will last.  Latest indications are that it will be gone before the end of the day.