by Meteorologist, Kerry Anderson
Winds are steadily climbing across Southern California with high winds sweeping in from the north. And these speeds look to go even higher which is not the way things usually work with our winds.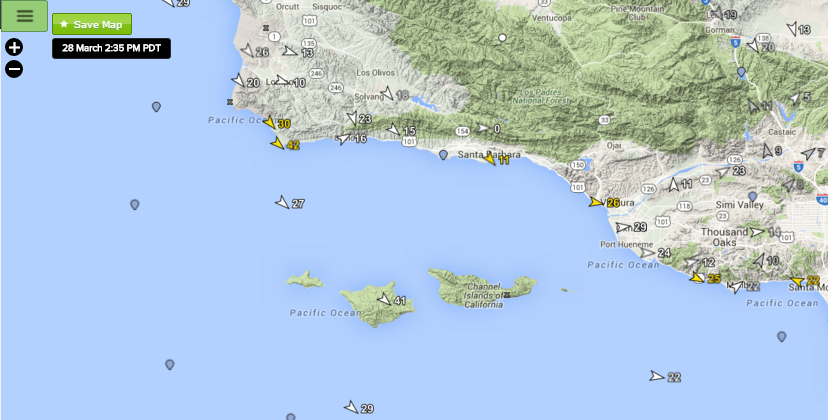 Usually, at this time of the year, our wind speeds max out in the mid afternoon when there is the greatest contrast between the temperature of the land and the near by ocean so sea breezes are at maximum strength.  Today's winds won't be fueled by this small scale heating but from a much larger cold pool.   This satellite loops shows the cold pool of air that is dropping down into California.  Cold air cumulus clouds have developed over the Pacific ocean and can be seen all the Eastern Pacific.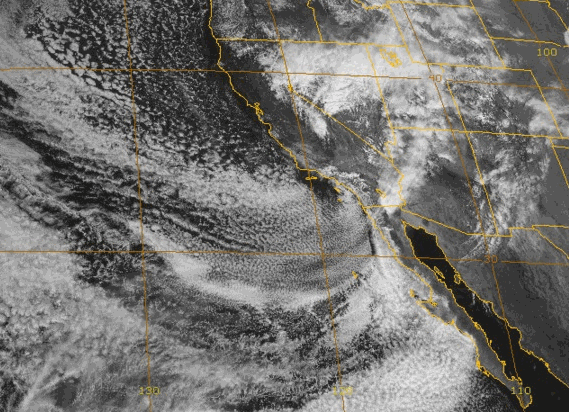 That cold pool of air is funneling down over Southern California and temperatures are tumbling for all the West.  The graphic below shows the High temperature forecast for the next 5 days.  You can see the progression of the cool air southwards and then to the east.  Warmer air returns later in the week.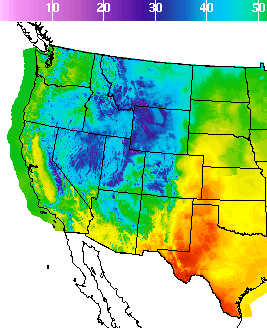 The cold air is being channeled southward as the upper level winds  – the jet stream winds – are digging southward.  The animation below shows the jet stream's track over the next two days.  The darkest blue is the area of strongest winds and you can see that they are aimed southward toward Southern California.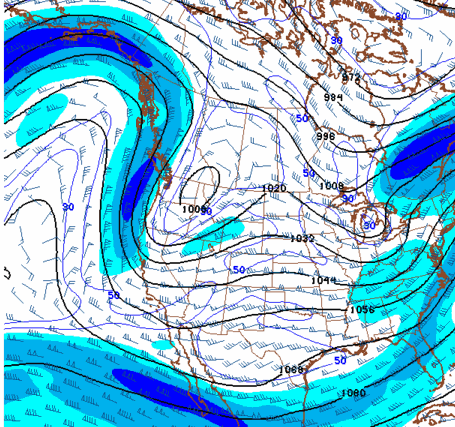 So you will want to keep close tabs on the models and our forecast for the next 18 hours as winds at times will be gusty and very strong.  The strongest areas will be across the deserts and through the passes.