By WeatherFlow meteorologist Shea Gibson
As I prepared a forecast for this evening, I thought "this seems too familiar". It's not like anything is really that off key for this time of the year as we head into our fall-like pattern, but it just seemed so familiar.  I was thinking how the mushrooms are still growing, leaves have not fallen and gnats/mosquitoes are draining the last of the human stock before egg hibernation begins for next year's menace to society. Oh… almost forgot –  the last 3 years have lined up almost identical during this week during the month of September.
Here's the surface map from September 17th, 2013. Notice the large area of Canadian High pressure over the northeast USA and the frontal boundary pressed below it. .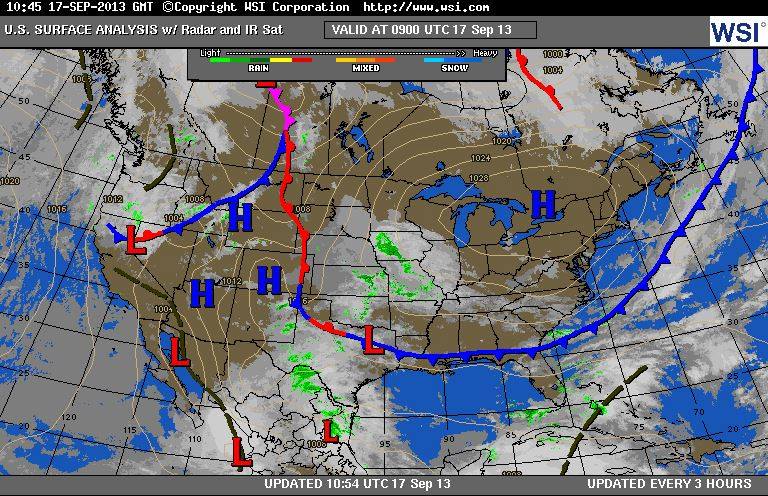 Here's the surface map from September 19th, 2014. Notice the High nearly in the same place (giving the same effects) as NE/ENE winds wedge down into the SE Region.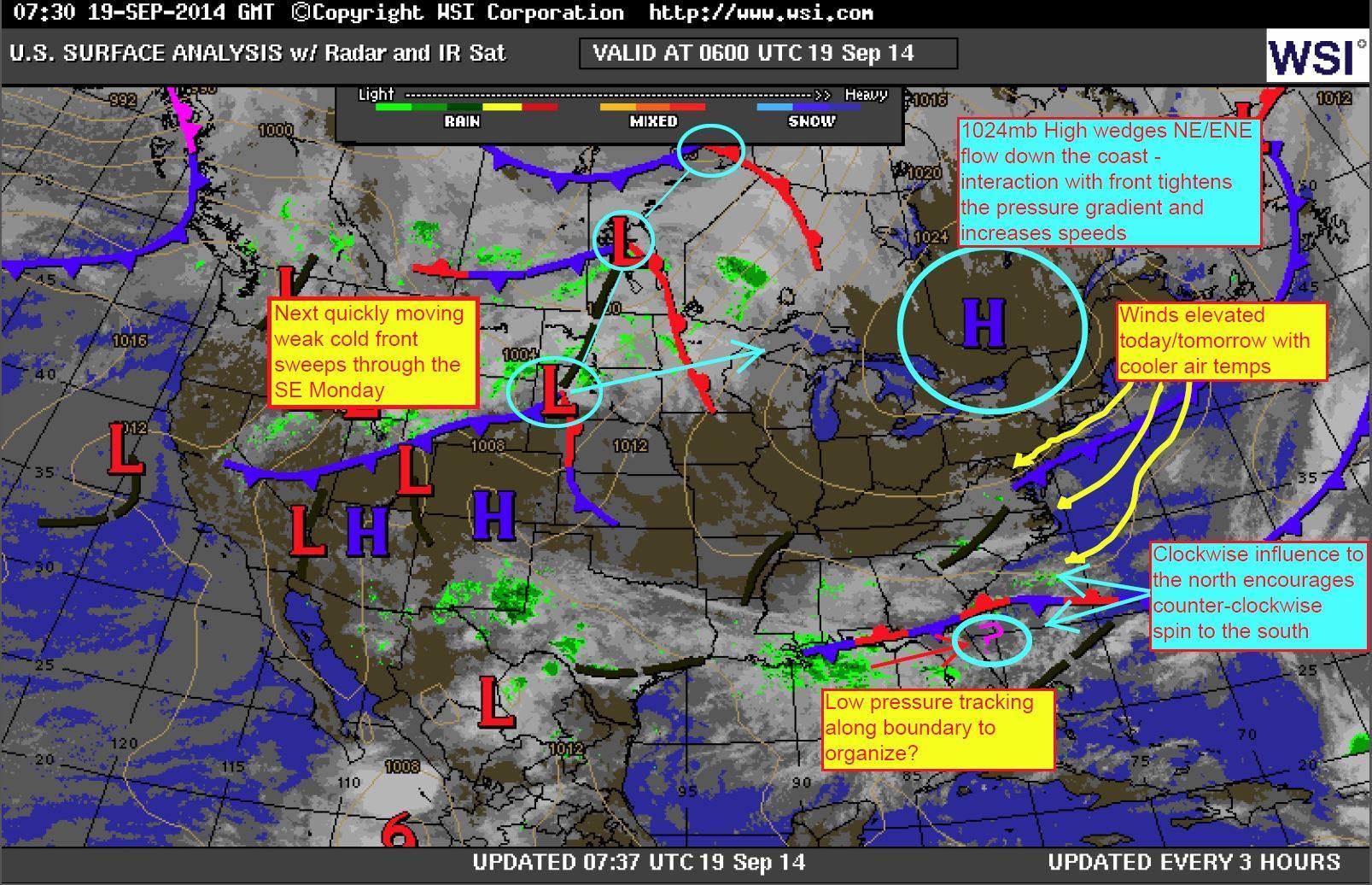 And here is from today, September 16, 2015.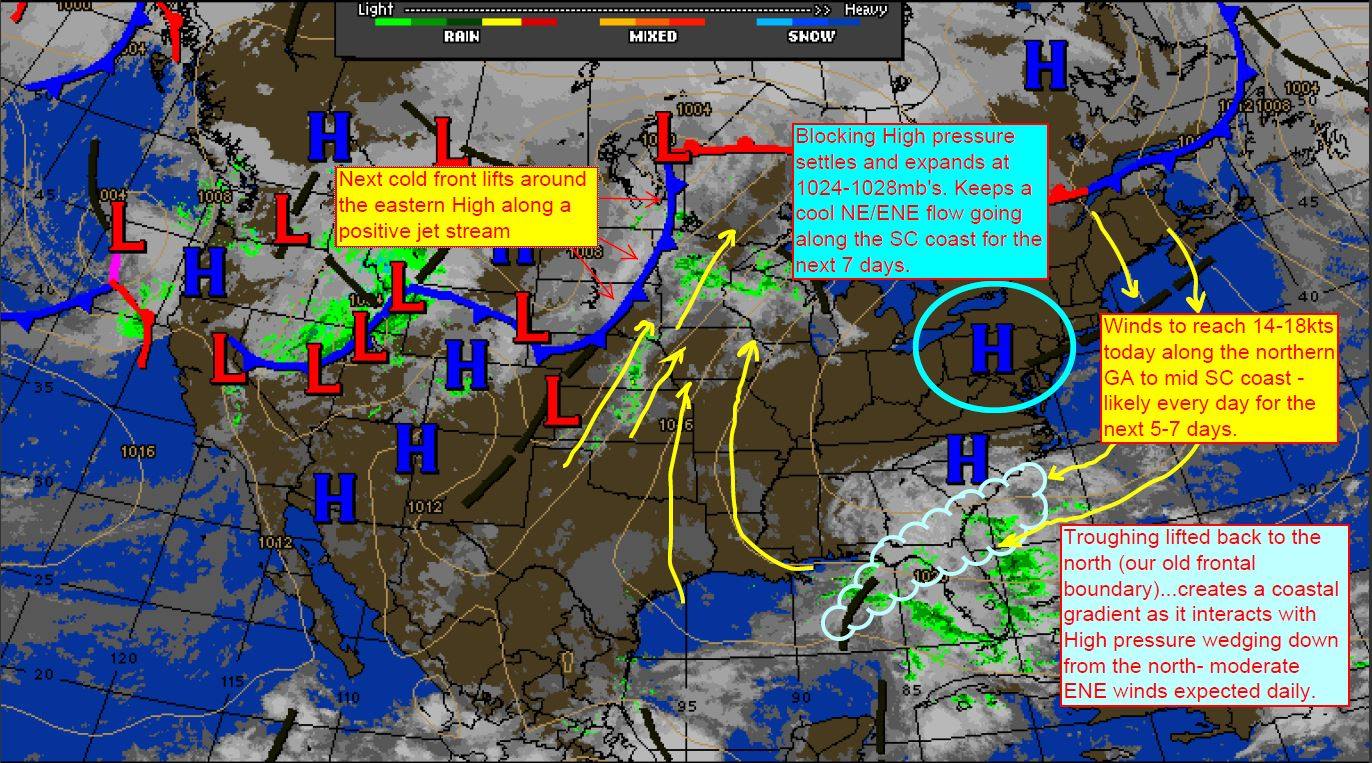 That one is a day or two earlier, but reflects the same general pattern as this was also a Canadian High that parked along the East Coast to wedge that NE/ENE wind down into the SE Region again…and with that frontal boundary/troughing to the south. But wait – the rabbit hole gets deeper…
What is really cool is that the National Hurricane Center and computer models are picking up on possible tropical activity to develop in the exact same area at almost the exact same time!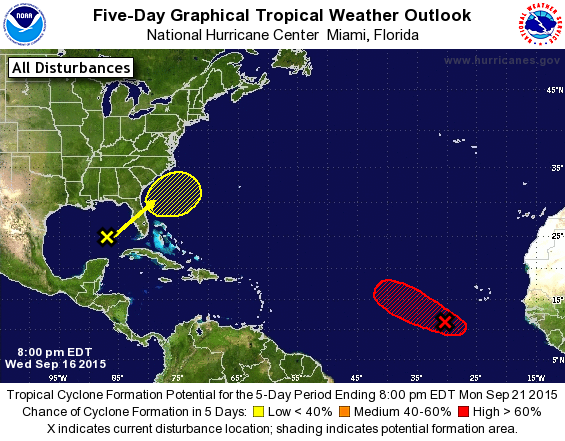 The GFS current computer model run says for Sept 19th…spooky right?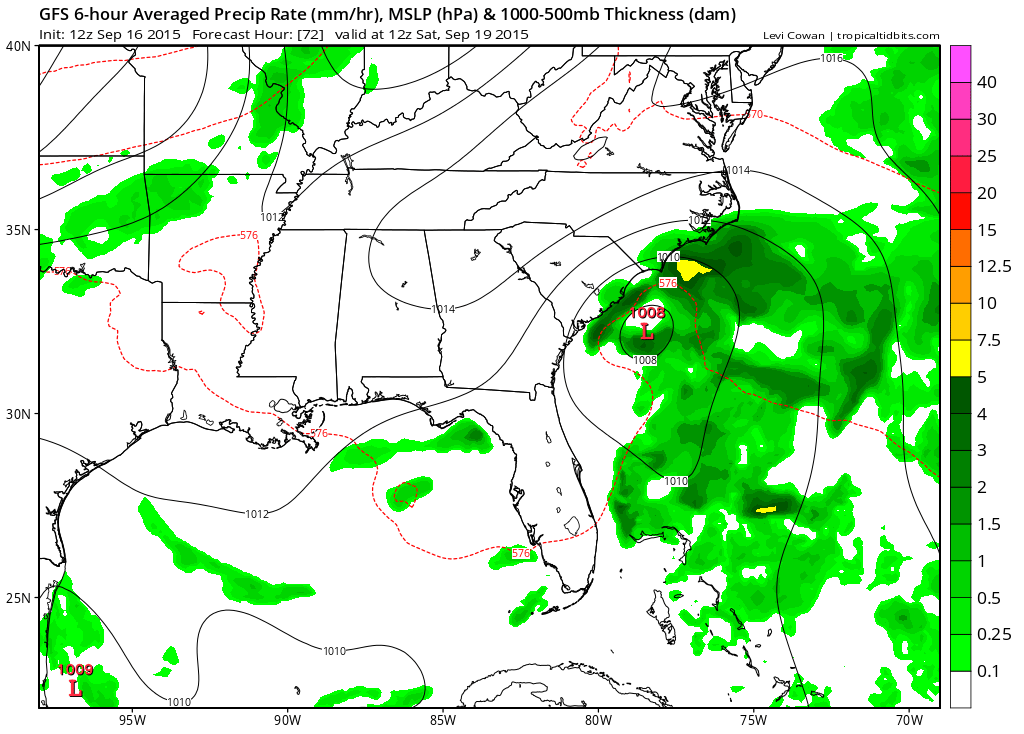 Ok so now that you are armed with this knowledge, we will dive right into the ENSO Neutral phase transition to the El Nino phase and discuss correlation on this pattern. Just kidding.  That would be ridiculous.
But no really…could there be some connection? Hmm stay tuned as we zero in on more strange stuff.
Cheers from us at WeatherFlow!
Shea Gibson
Forecast Team for the SE Region/EC