Blog by WeatherFlow meteorologist Shea Gibson 8/25/18
Concerning yesterday's drop in winds and shift offshore along the Charleston beaches, there was a solid ENE build near 20kts that dropped significantly for locales north of the Charleston harbor entrance and slipped offshore a bit. When something like this happens, there is usually a "short wave" involved that interferes with the local gradient, which has effects on the directions and speeds. A short wave is sort of a buckle or "kink" in the atmosphere where either a trough or an old front exists. It usually attempts to develop an area of surface low pressure, which ultimately affects surface winds.
Here is the IOP Pier archive from Friday, August 24 showing the drop in speeds and shift in direction.

Folly Beach showed something similar, but not quite as affected.

So why the shift and drop in speeds? This time, it was a short wave of Low pressure in association with an old front well offshore that buckled towards the coast and temporarily disrupted the local ENE gradient. This also upsets the local Sea Breeze oscillations and squashes the local build temporarily until the short wave dissipates or moves away.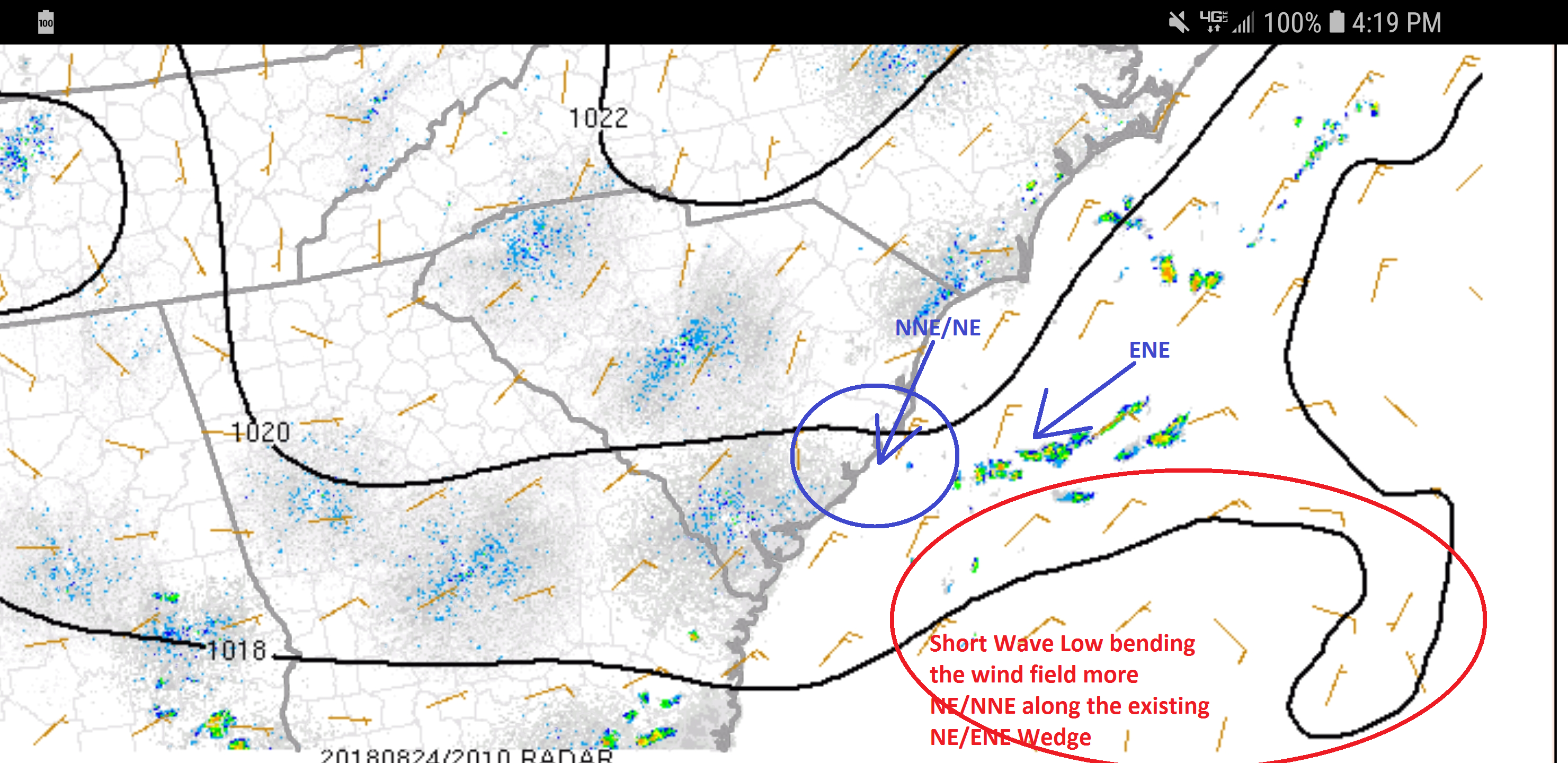 This is the typical scheme for the oscillations, so when a short wave interferes either offshore or onshore, it takes away the dynamic forcing (stronger winds along the barrier islands) and weakens the lower pressure at the coast.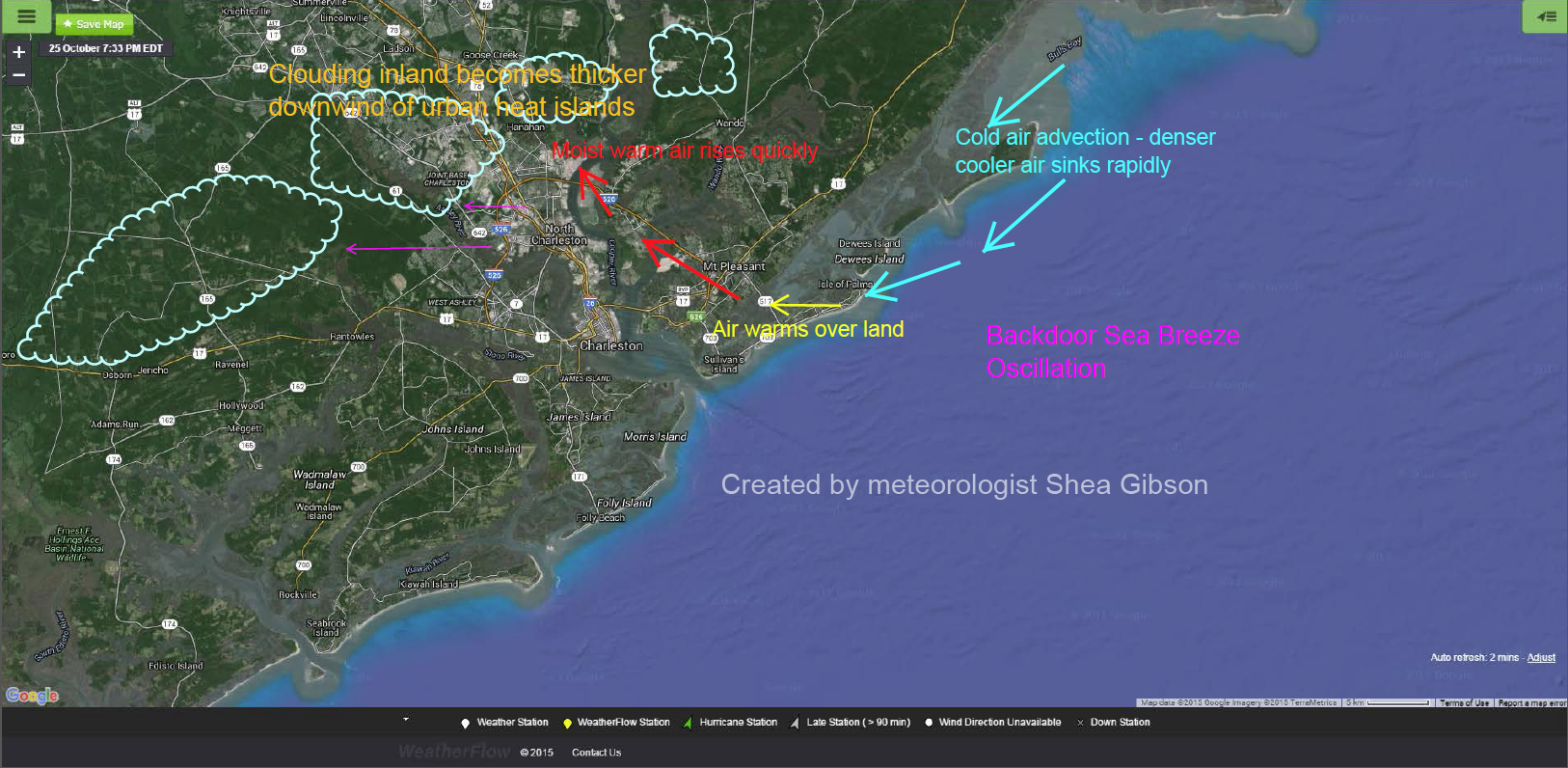 So next time you are out and this happens, you'll know at least one major reason why it could be occurring. As forecasters, we sometimes mention the possibility as these features can be rather sneaky at times. This one definitely caught me off guard…so this is a lesson learned not to turn my back on the Gulf Stream with an old front over it.
Until next time, stay safe out there!
Cheers,
Shea Gibson
WeatherFlow Meteorologist
SE Region/ East Coast /Tropics
Twitter: @WeatherFlowCHAS
Outside Sources: SPC Mesoanalysis: https://www.spc.noaa.gov/exper/mesoanalysis/new/viewsector.php?sector=17