By WeatherFlow meteorologist Shea Gibson
The remnants of Erika have just made it into the Atlantic off the coast of Savannah this morning. This was known as a Mesoscale Convective Vortex (a rotational land traveling Low pressure fed by concentrated storming) yesterday as it tracked across southern GA towards the ocean. These systems can be seeds for tropical cyclone activity once they enter warm waters. We still have 82-84 degree Sea Surface Temps along this portion of the SE coast. There is a large Gulf High providing steering at the mid and upper levels that could easily bring it around to the south down into the Bahamas, where development is somewhat favorable. This isn't certain, but it could play out again as Erika may actually finally make her vacation to the Bahamas. From there…who knows.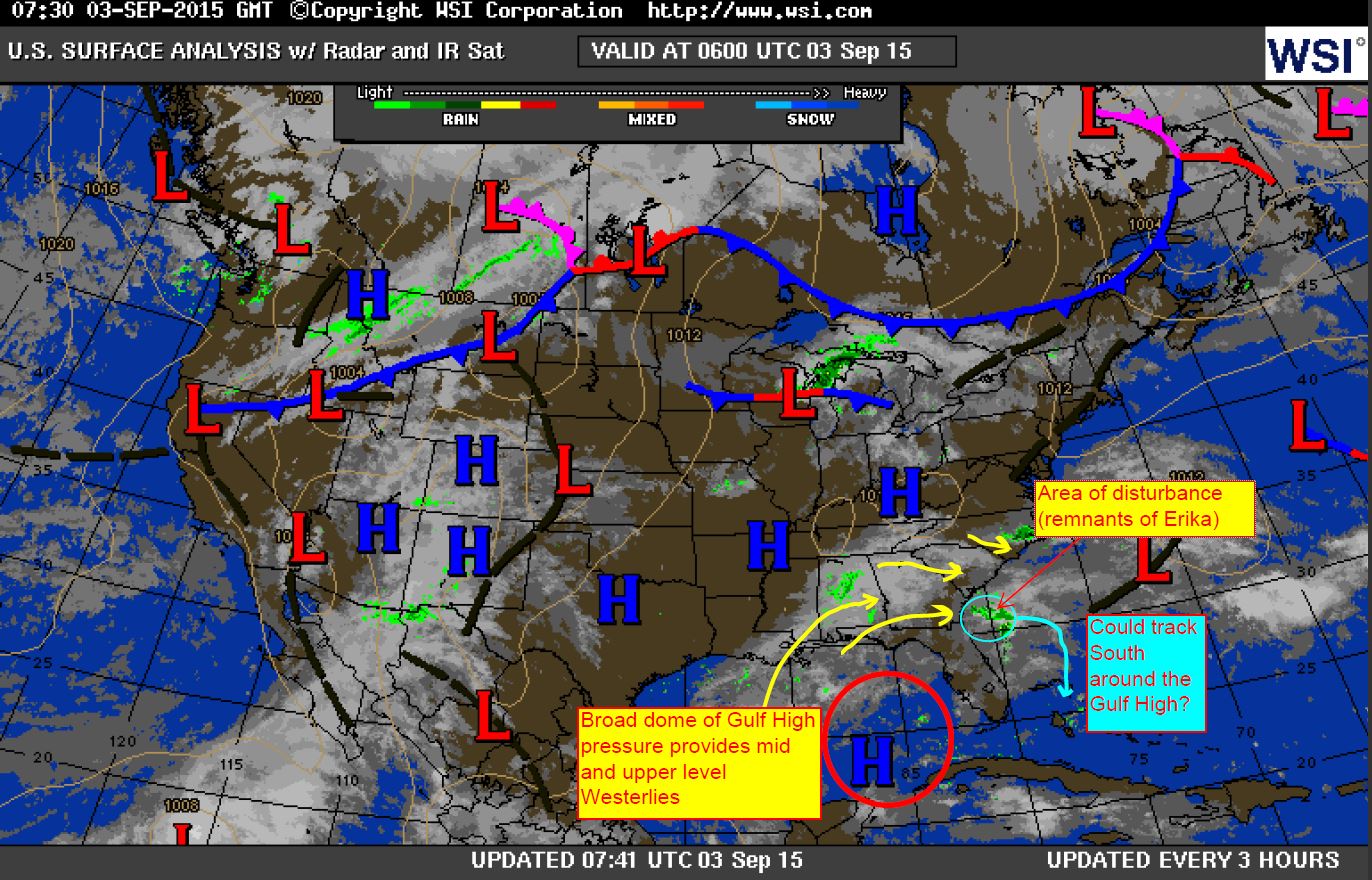 Here is the radar loop upon entry – nearly stationary and looks to have a feeder band developing along the NE and East side.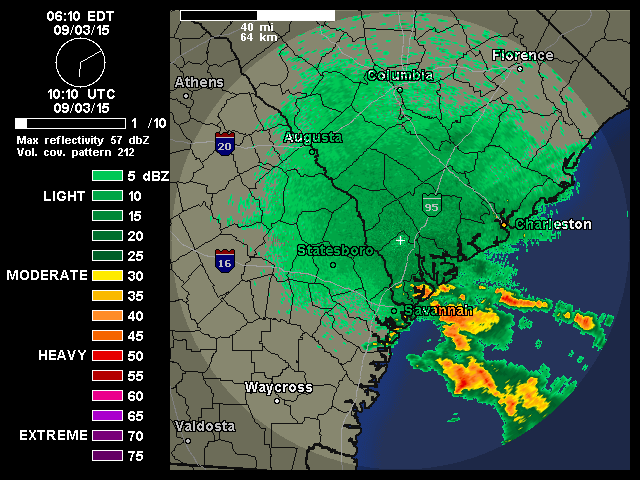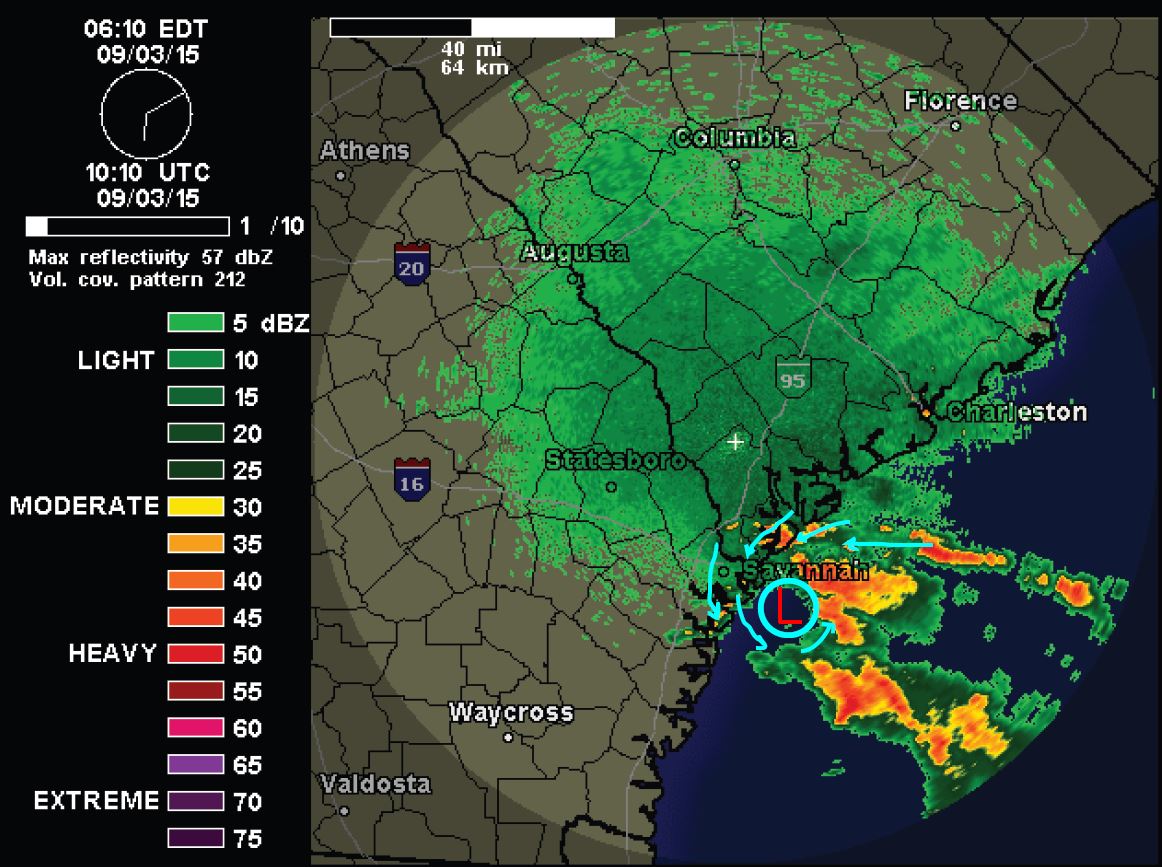 Wind are climbing near squall activity as of 7:45-8:00AM: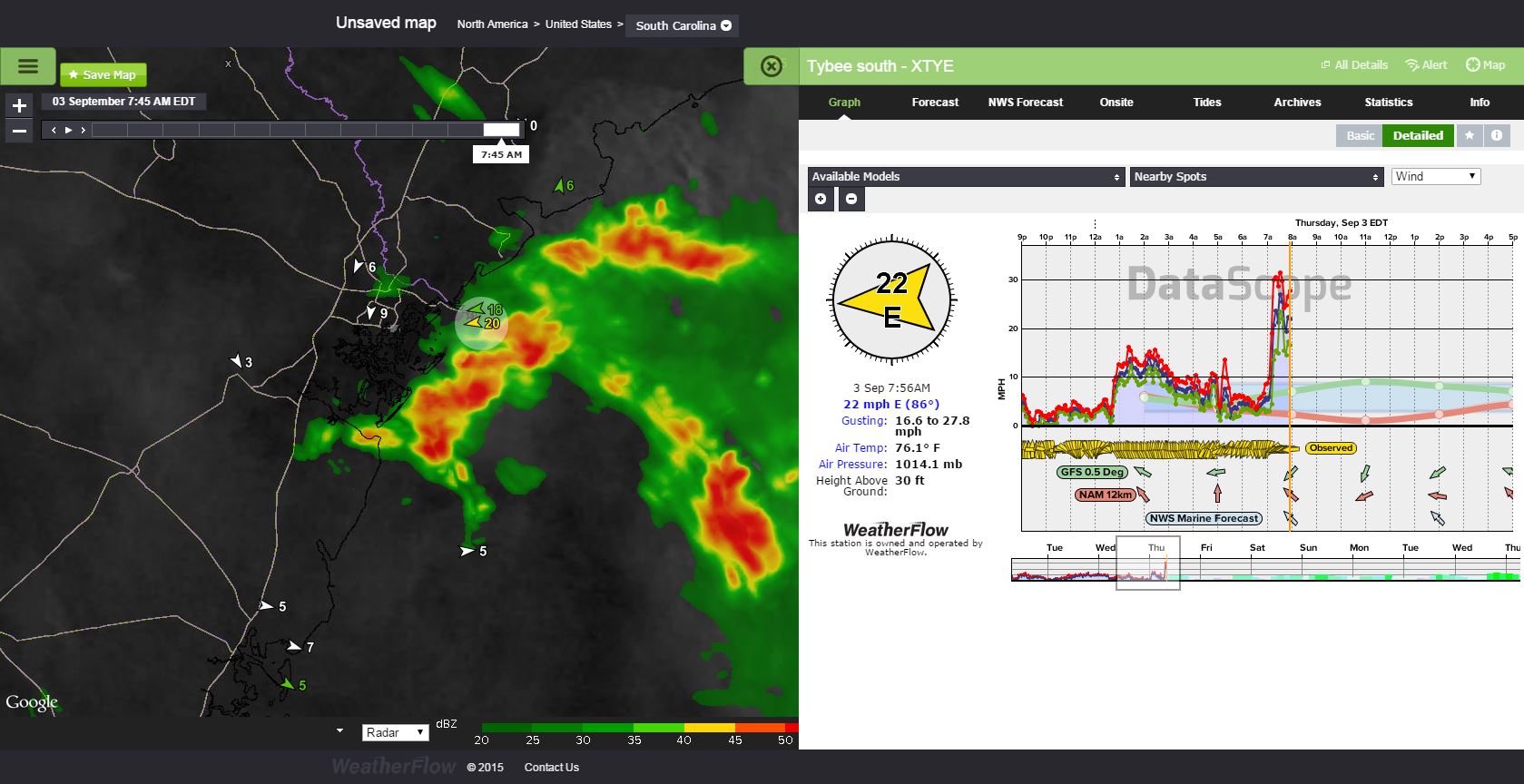 The GFS model is picking up as holding together for the next 48hrs but not developing it. We shall see!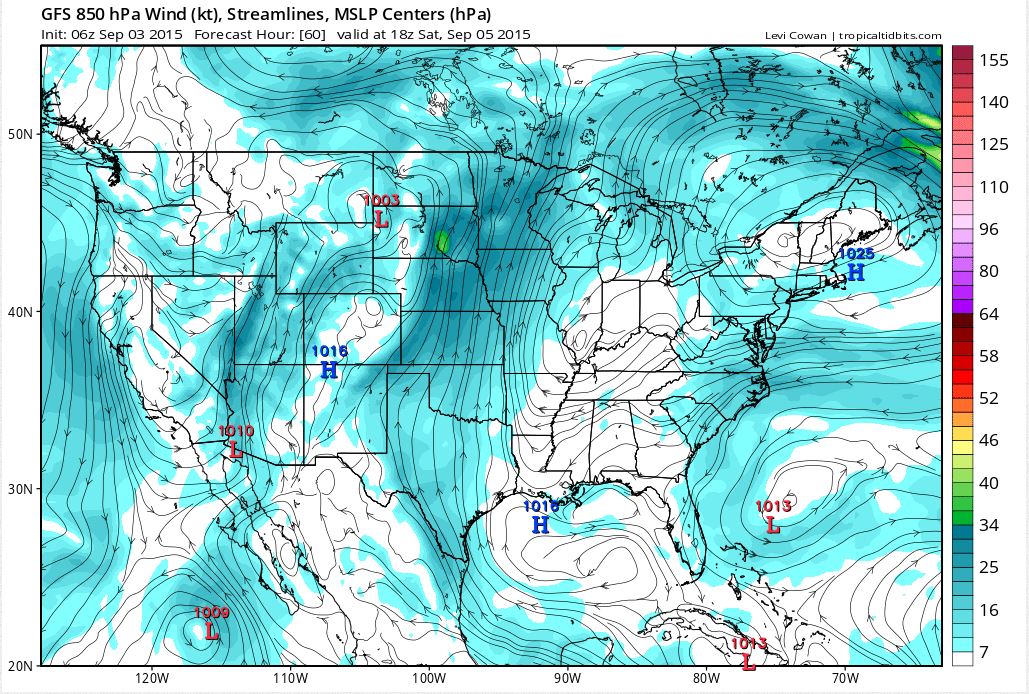 Just something to keep an eye on as we continue to watch the tropics.
Cheers from us at WeatherFlow,
Shea Gibson
SE/EC Forecast Team