by Meteorologist, Kerry Challoner Anderson
This week an unusually strong High-pressure system dropped out of the Canadian Plains into the Rockies.  The center of the High trekked through Wyoming and Colorado bringing early season snowfall and setting off strong downsloping winds through the Wasatch Mountains of Utah.   The storm had all the ingredients for a potent event, cold air pushing in, an upper-level jet and gravity pulling the air and squeezing it through the narrow canyons.  The result was an extended period of strong sustained winds.   This weather station in Ogden, Utah(below) shows wind readings over 20 mph for a full day with gusts reaching above 60.  Some stations in the Salt Lake City area topped 90 mph.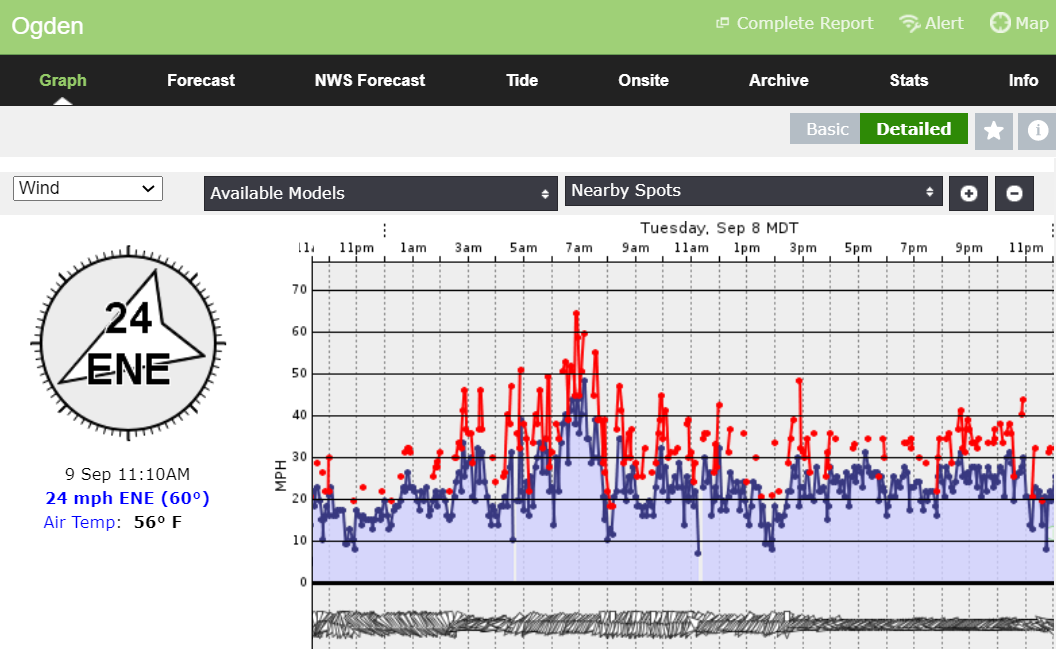 The result was widespread damage from uprooted trees that fell on cars, homes, and power lines.  Flights were not able to land at the Salt Lake City Airport on Tuesday.  Some areas of Northern Utah still remain without power.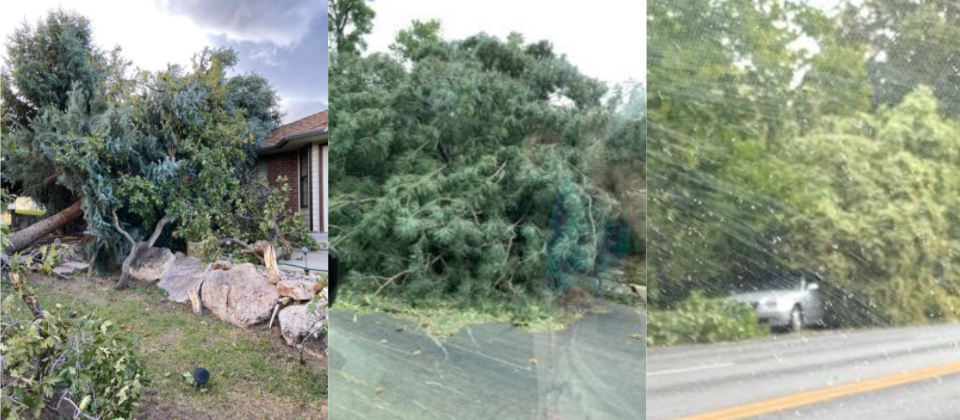 While this unusually strong High-pressure system wreaked havoc on the West, it will actually help to protect the East.   We are the peak of the hurricane season and this season has been particularly active.  The National Hurricane Center has currently identified 6 disturbances or Tropical Storms in the Atlantic basin.  This is an obvious concern for the East Coast.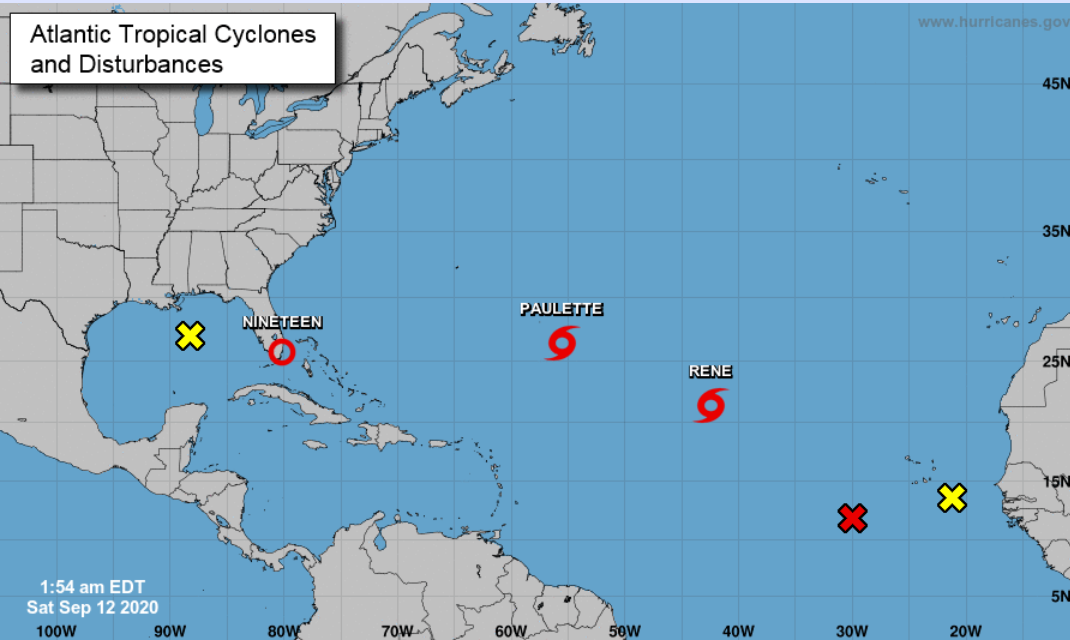 However, it appears that this Canadian High-pressure system will help keep these storms from continuing their march toward the East Coast.   Take a look at the current position of Tropical Storm Paulette and the High pressure now over the Great Lakes.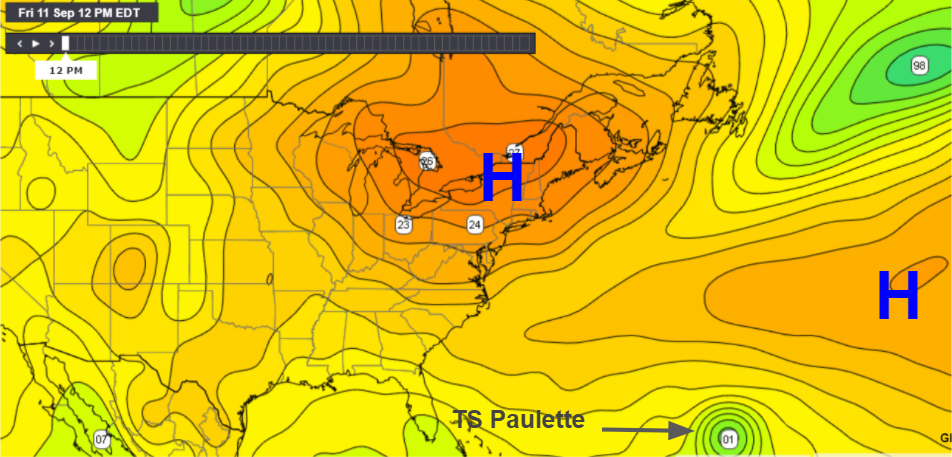 The High will move into the Atlantic at the start of the week and the models are suggesting that it will slow Paulette's eastward progression.  Meanwhile another High slides in behind it.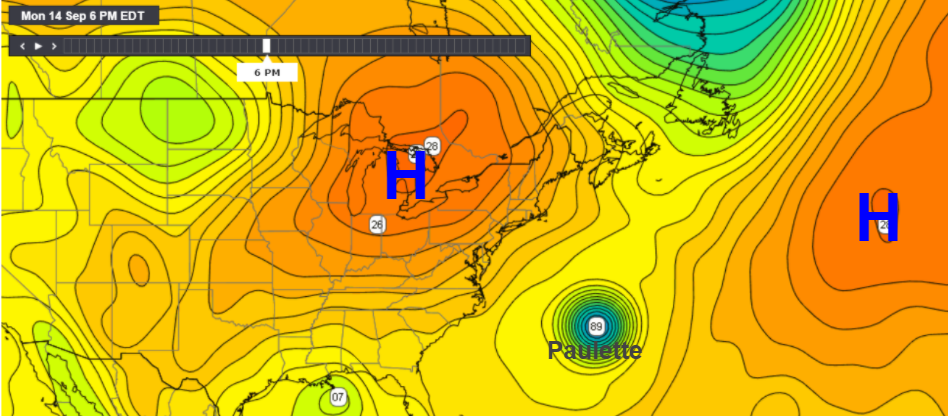 As the one High moves into the Atlantic the second High sets up over the Great Lakes.  It appears it will be strong enough to help steer a now intense Paulette toward the north and then eastward and away from the United States.

The models show that Paulette has the potential to become a very strong storm so we will be watching closely to see exactly how this all plays out.  The expectation and hope are that as these partners soft shoe around one another that these tropical systems will be maneuvered into the open ocean waters and away from land.
Update 9/12: Depression 19 on the south end of Florida has strengthened and is now Tropical Storm Sally.  The ridges of High pressure won't protect the Gulf Coast and the storm will move under the ridge and will be heading toward the Louisiana to Alabama coast.  This will the storm to watch in the next few days.