‬ By WeatherFlow meteorologist Shea Gibson.
Joaquin is now a hurricane and could very well become a major hurricane in the next day or so.  As of 8am this morning on September 30, 2015, winds are up to 75mph and pressure down to 970mb's. Movement SW at 6mph towards the Bahamas. Models currently still trend westwards for a US landfall somewhere near OBX to south VA, but this trend could change with any shifting of the atmosphere around this "weakly" guided storm. As far as computer models…The EURO is currently taking it out to sea, but it hasn't been very consistent. GFS last few runs keep it into the coast with a sharp westerly turn near northern OBX. The HWRF model seems to be rather consistent as of right now, so we'll keep watch on it. For now and the immediate future, Hurricane warnings are up in the the Bahamas. Not much movement expected over the next day or two. Look for further strengthening today as we continue to monitor.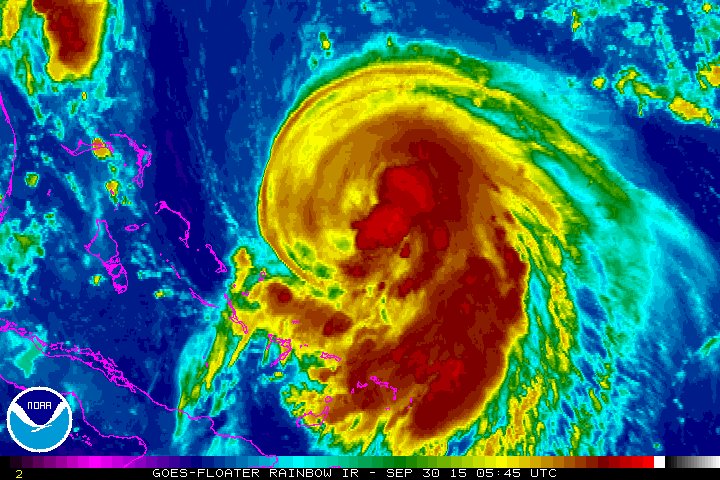 Watch Joaquin here during its lifetime in our Datascope StormTrack links with ALL weather stations activated for free for everyone's efforts and interests.
http://ds.weatherflow.com/storm/Joaquin#32.469,-73.475,5,8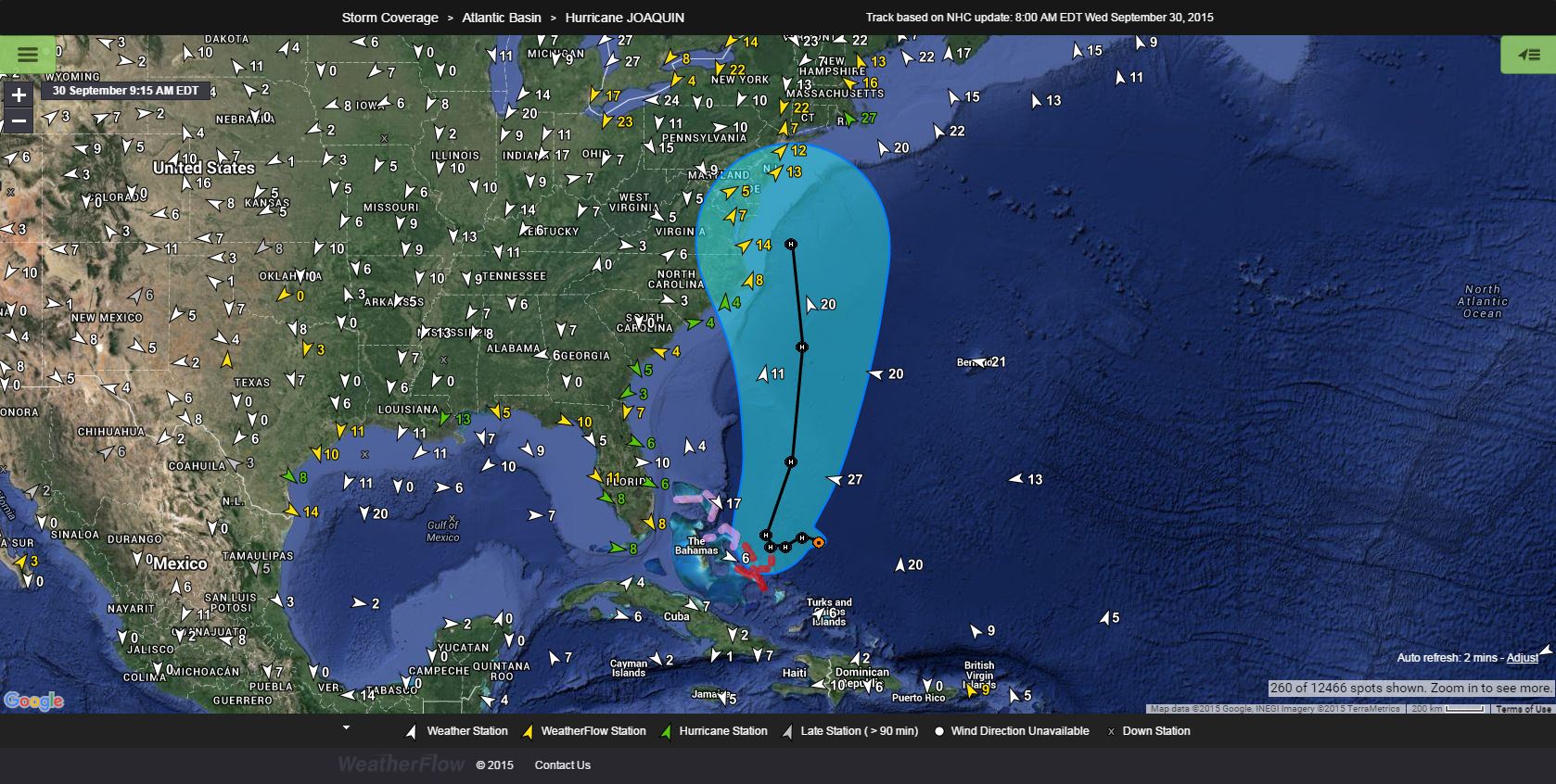 And check out our new spaghetii plots (zoom in to see each one in detail): http://ds.weatherflow.com/storm/basin/al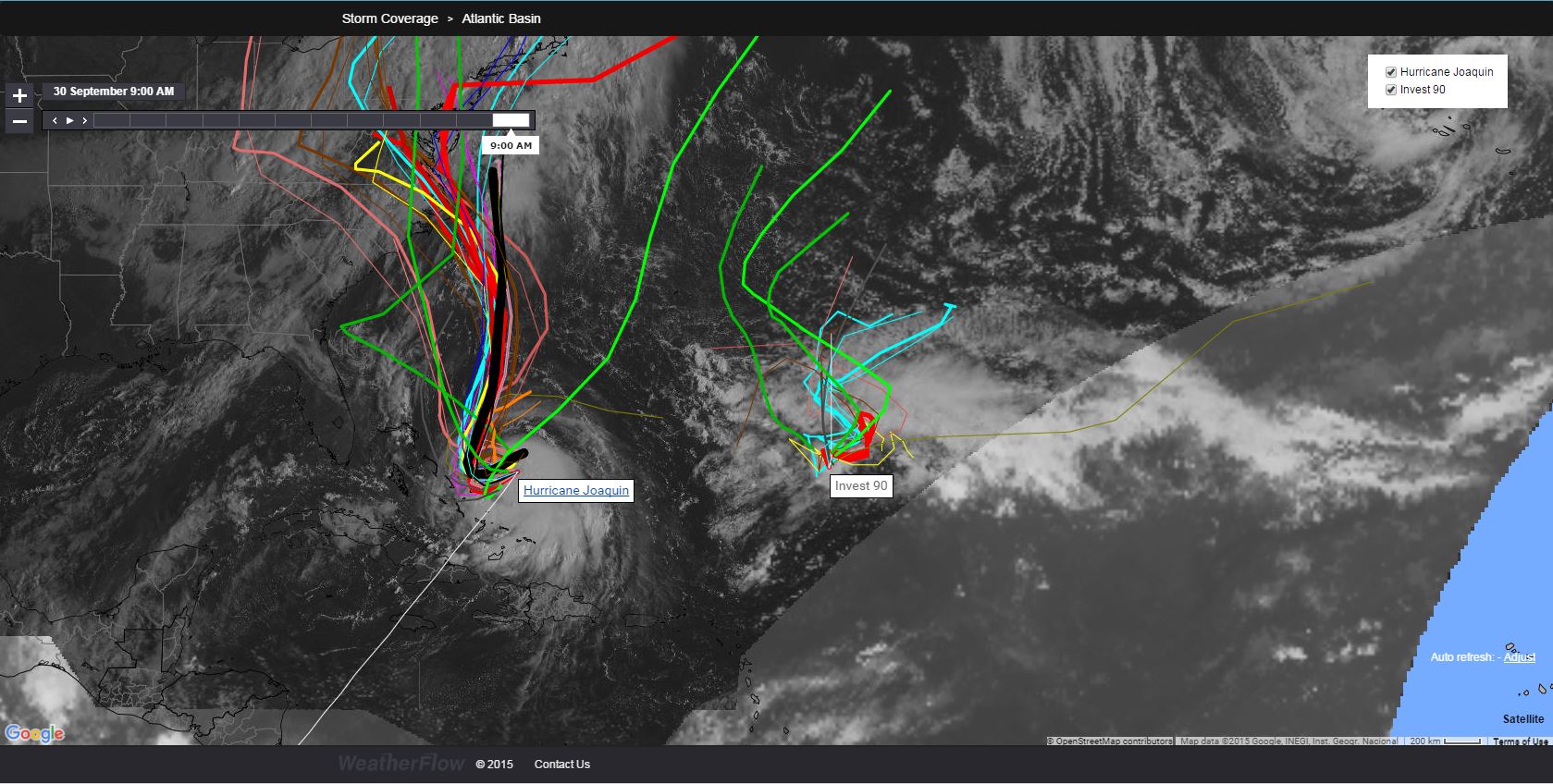 And now we have something unique just popping up on the visible satellite. Looks like old Invest 99L from the Gulf has made it into the Atlantic and has some surface spin. Seems to be heading to the SE towards Joaquin for now. Certainly thickens the plot!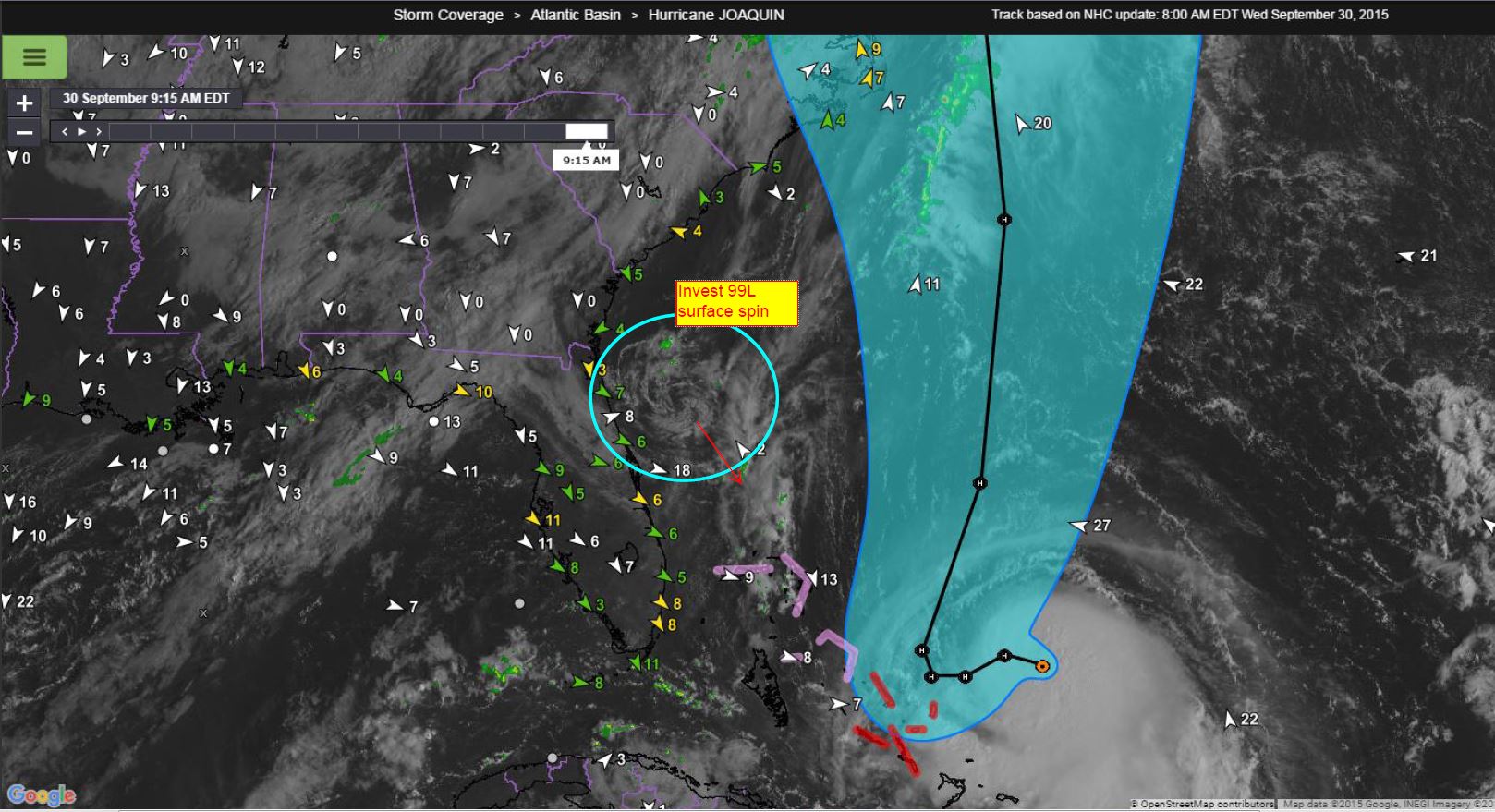 We'll keep an eye on this system as things continue to develop….
Shea Gibson
WeatherFlow Forecast Team
SE Region/ East Coast