by Meteorologist, Kerry Anderson
When I was in college there was a running joke with the other departments with regard to when to schedule their annual picnic.  It was said that if you wanted to have the best chance to enjoy sunshine at the picnic then don't schedule it on the same day as the meteorology department picnic.  The weather guys always seemed to pick the day with the rain.  There were no official statistics on this and likely this was more of the, hopefully, good-natured harassment that weather forecasters receive.  This tradition continues in my family. Any bad weather that is experienced when I am along is clearly to be blamed on the fact that I am part of the gathering.
Well maybe they are not entirely right but the current situation is not helping matters.  We are in the Riviera Maya in Yucatan, Mexico hoping to enjoy the crystal clear waters and lots of snorkeling.  Yes in my day job I hope to find higher winds for wind enthusiasts but not today for my vacation.  So guess what the weather maps look like.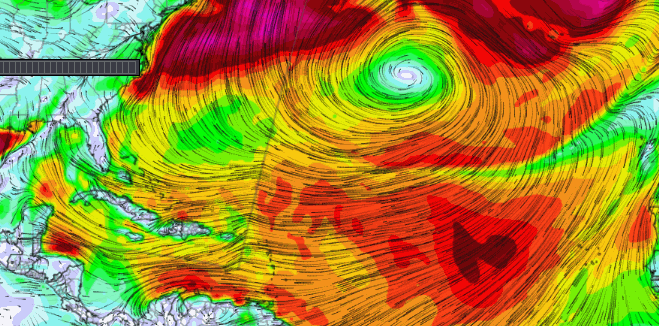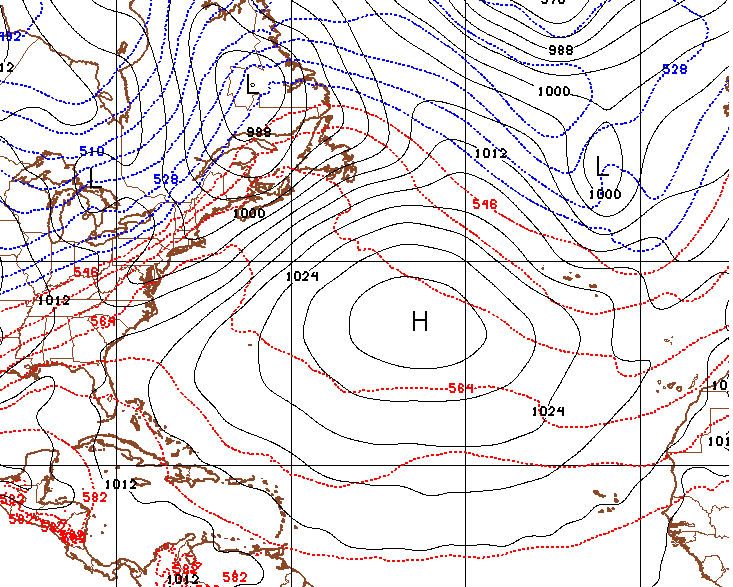 An unusually large Atlantic High pressure system is dominating the weather for most of the Atlantic and around the southern edge the winds are being funneled toward the Yucatan.  The main topic of conversation with visitors and tour operators is the effects of these high winds on the tourist industry.  Boat tours are cancelled, currents are too strong for swimming and the visibility in the water is well lets just say it is not what you picture when you think of the Caribbean.
The good news is that with my Windalert data and my Windmeter I am ready to forecast anywhere in the world. The locals are surprised that I have more information on the local winds than they do.  And the wind meter has been great for taking observations.  It also becomes a great conversation starter. Especially when you are using it to read the winds at your table at a beach restaurant.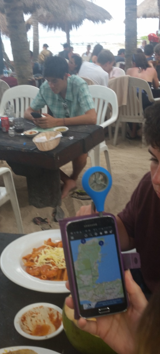 So if you are interested in what the winds are doing in the Yucatan you can follow along on the WindAlert pages as I will recording and sharing my observations.  And if my family complains that I ruined another vacation I would appreciate if you would remind them that they aren't at work or school and they are sitting at a beach restaurant in paradise.
Cheers.