OBX Cranks 3/26/15 Instead Of Disappointing
Tim Kent
4/23/15
1st East Coast shift back in the forecaster chair or in my case couch-no excuses.
Pretty straightforward synoptic scenario with a Warm front lifting back up the coast in advance of approaching Cold front.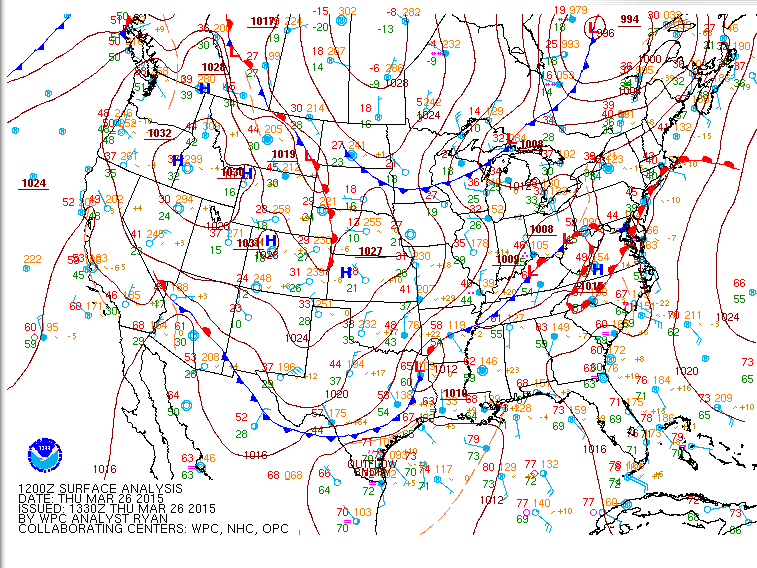 The suggestion for most of the coast was for warmish moist S'rlys to fill in wherever Marine Layering was not an issue.
For many well exposed S facers up and down the East Coast marine layering WAS an issue and the forecast was unfolding nicely.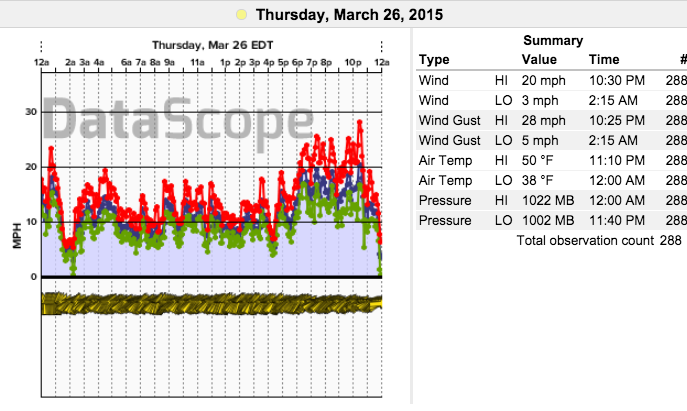 Data from Neds Point suggesting typical marine layering graph with ups and downs and struggling to pass 10kts until winds veer more shore parallel late.
Thinking I am like really smart and got this forecast thing all figured out I merrily power through my forecasts Wednesday PM with this being my OBX 7PM update…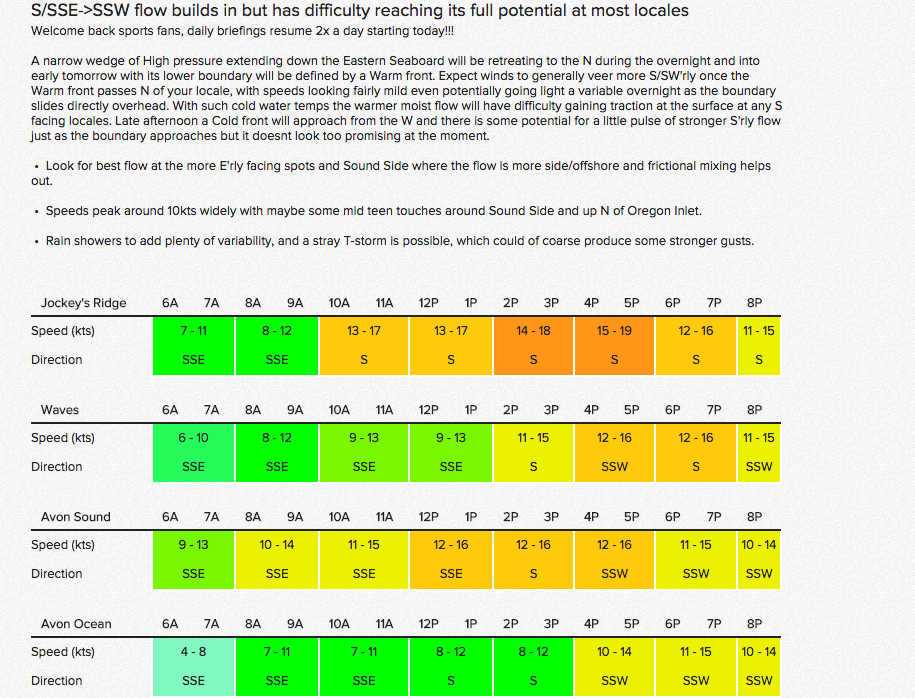 Important to note here is that these tables are ~ 10kts lower than much of the model suite.  I figure that I am smarter than they are and am gonna score a good forecast while all other sources get busted with much too strong of flow.
For the 7AM update I note that most areas are going according to plan but when I get to the OBX I am shocked  to see this: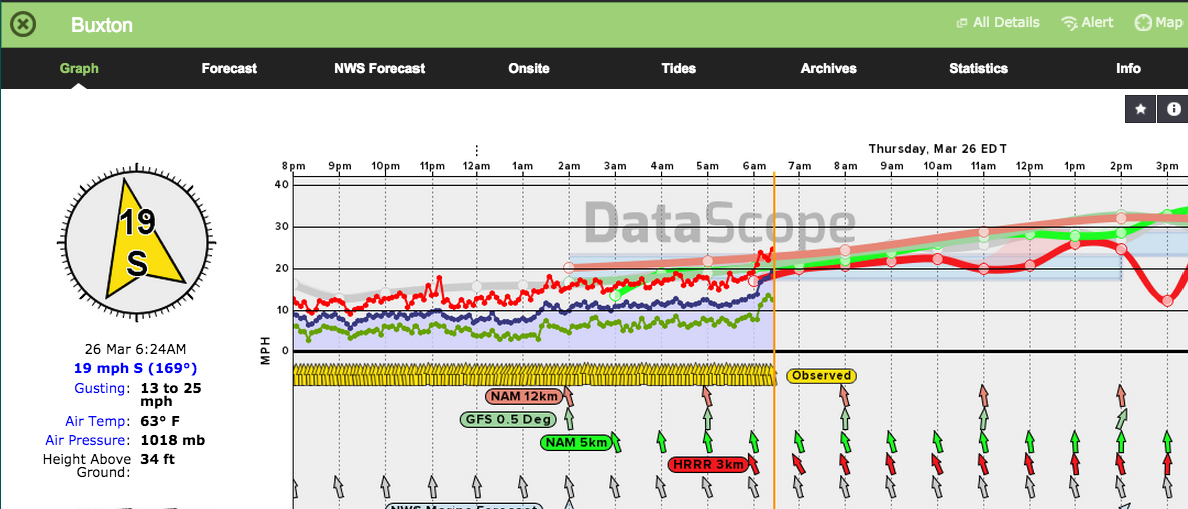 Here you can plainly see ALL of the guidance suggesting solid S'rlys
I have to scramble to get back in line and post a 7AM update that is much more aggressive.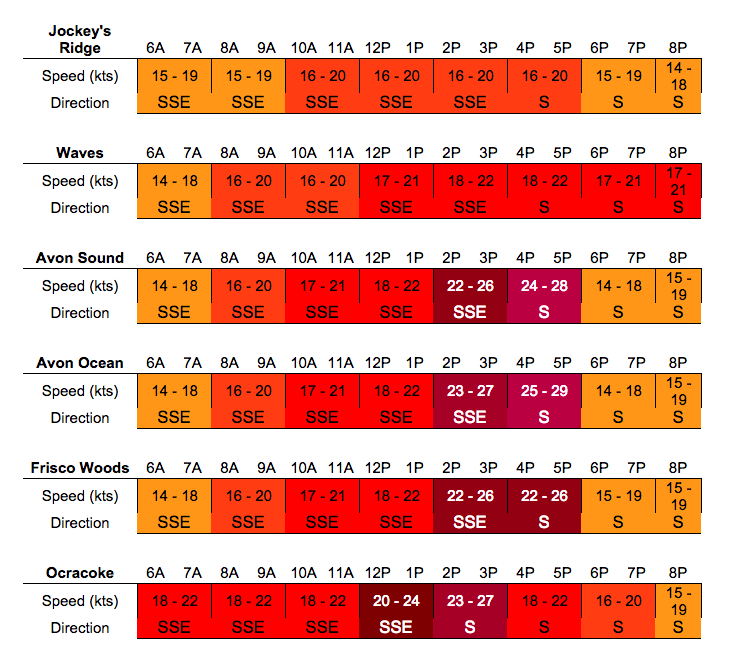 All scrambling and Mr. Smarty Pants aside lets take a closer look into the factors that led me to be so confident that Marine Layering would sap the S'rly flow for the OBX and so many other zones.
COLD WATER

WARM/MOIST AIR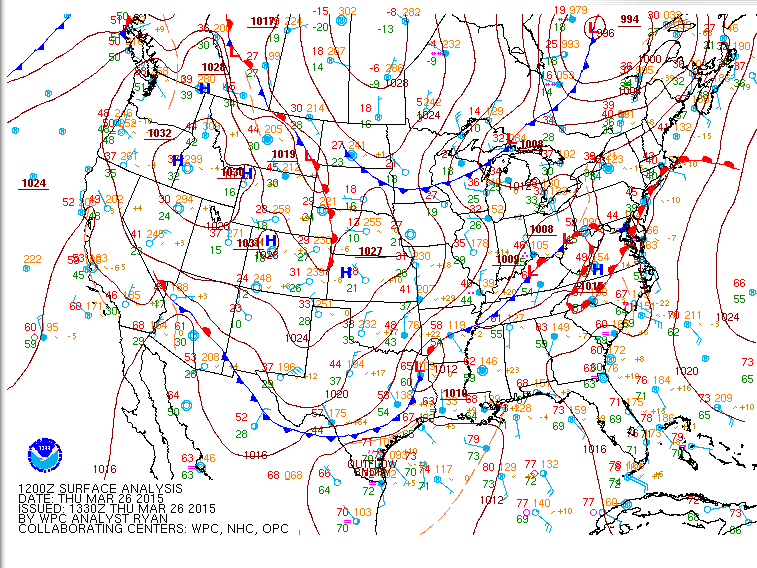 LACK OF STRONG MID/UPPER FORCING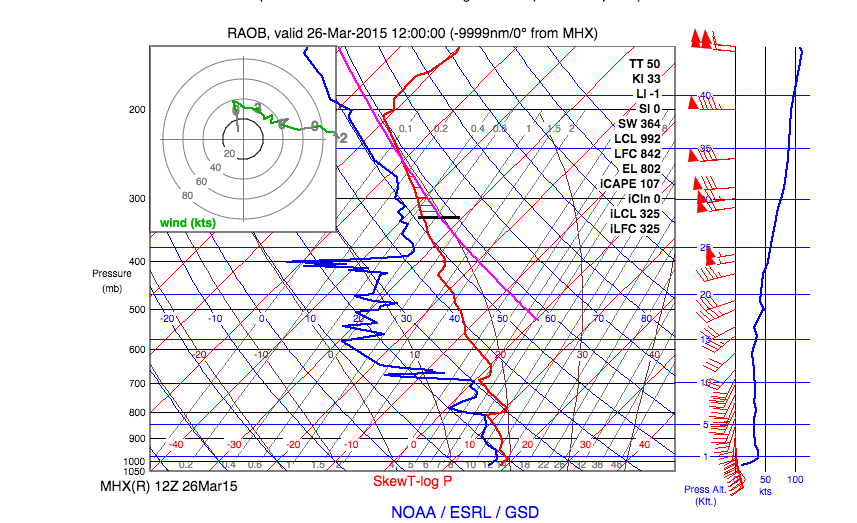 NON SHORE PARALLEL FLOW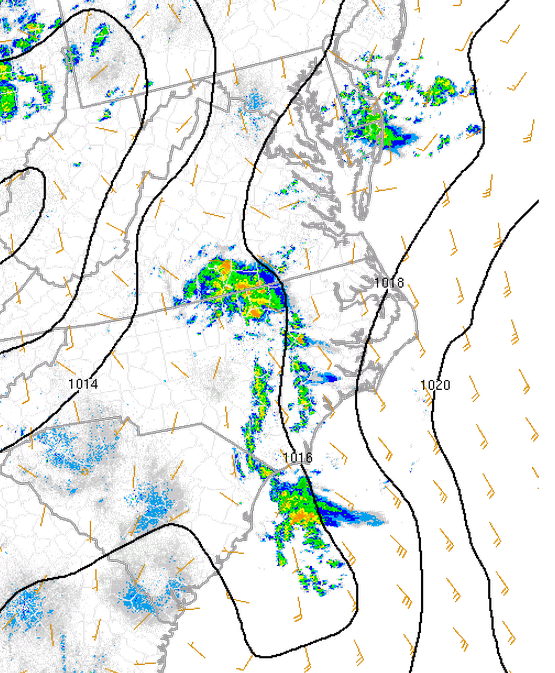 So in spite of all the whys….why not??? Uncertainty lingers….
Looks like a slightly stronger gradient developed over and just offshore of the OBX.
The directions were more shore parallel than expected early on.
The OBX has a lot of differential temperature boundaries that aide in mixing regardless of water temps on the beach.
Other thoughts and ideas welcome!