We have been advertising a marine surge this week due to a growing eddy.  While this was not a classic surge this may be one of the more visually interesting due to the marine clouds that have been lingering along the coast.  An eddy has enlarged and strengthened with the help of an upper-level trough.  As it has grown today it has enlarged enough to bring a surge of cool marine air in from the SW.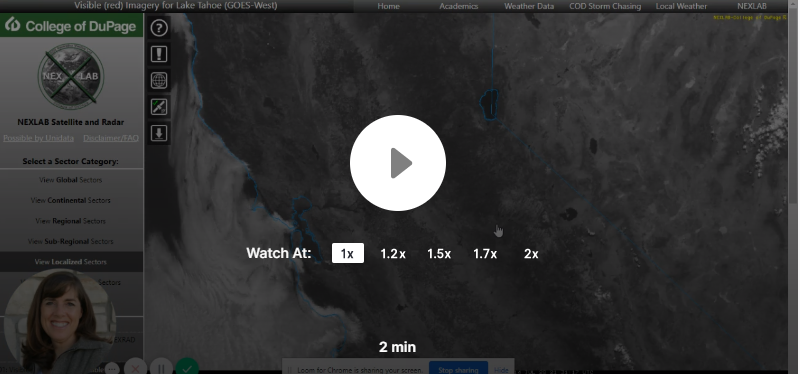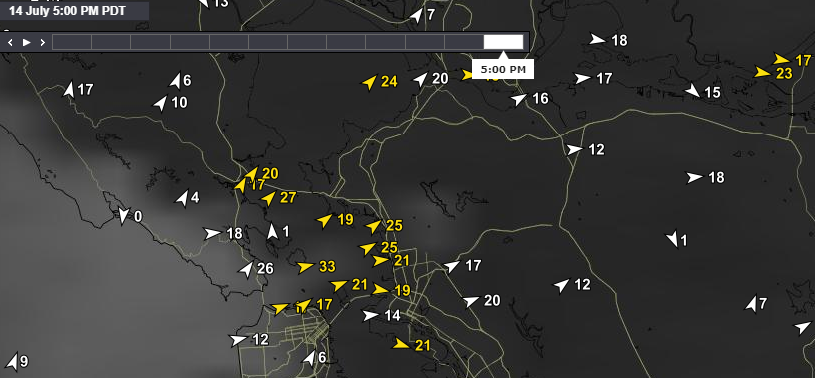 While the formation of this surge may not be classic, the result is.  Strong winds have developed in the Central, East, and North Bays with Point Blunt clocking West winds in the mid-30s.
The eddy will fade later this evening but grows again tomorrow and enlarges.  So expect another mini-surge to begin likely by late morning.
Credit to College of Dupage for satellite viewer.