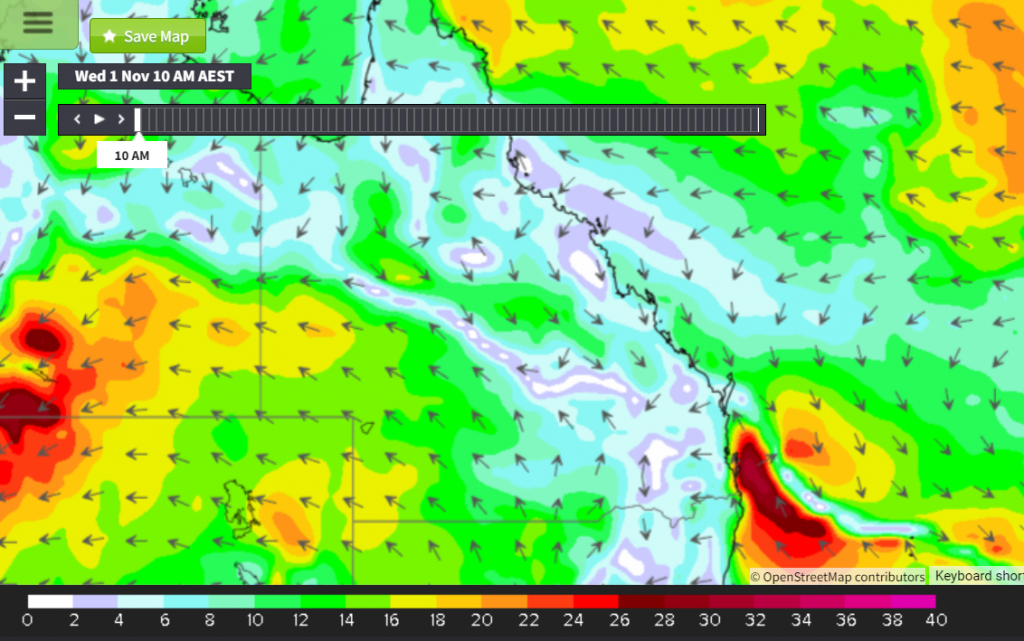 As the sun sinks lower in the horizon in the Northern Hemisphere and winter approaches, the opposite is taking place in the Southern Hemisphere. Summer is fast approaching and that means a change in the wind patterns. This year the polar jet has been slow to retreat southward and frontal boundaries are still crossing the continent of Australia. But East/Southeast trade winds are starting to emerge in far Northern Queensland which is where I was heading to check out a different type of wind sport on the Great Barrier Reef.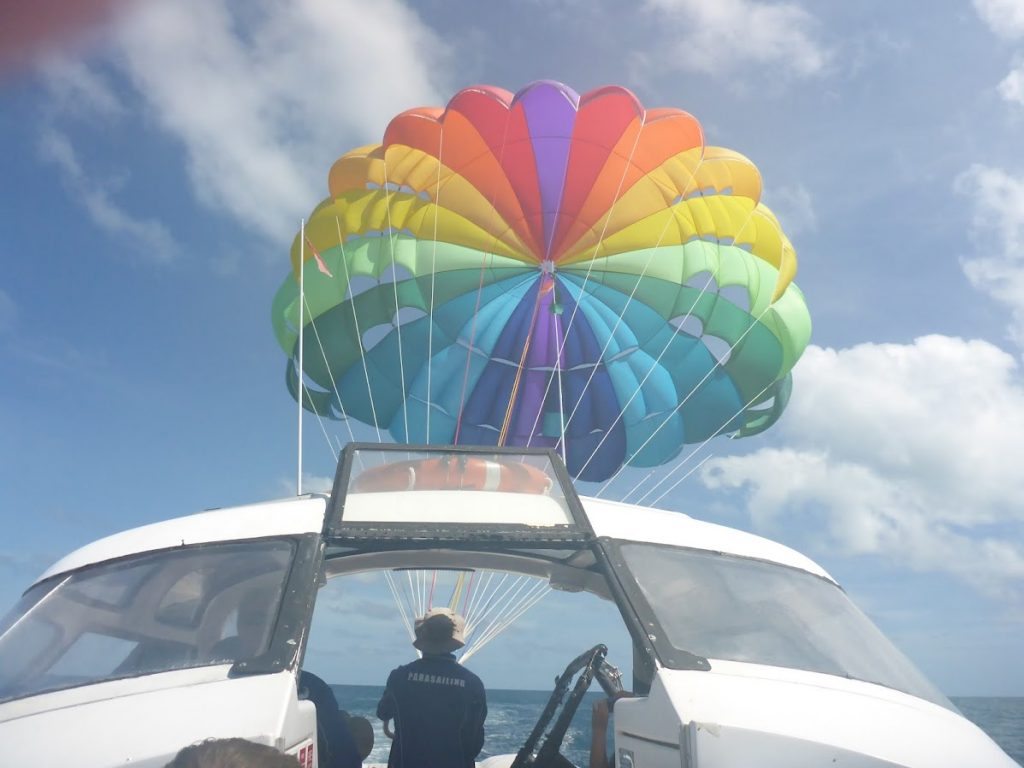 While spending a day at Green Island on the Great Barrier Reef I decided to do the "touristy-thing" and tried a session of parasailing. For those of us who may have left behind the dare-devil years but still want to get to sail in the wind this is definitely the way to go. You are launched from the back of the boat, so as long as you know how to hold your feet up, all you have to do is sit back, relax, and enjoy the ride.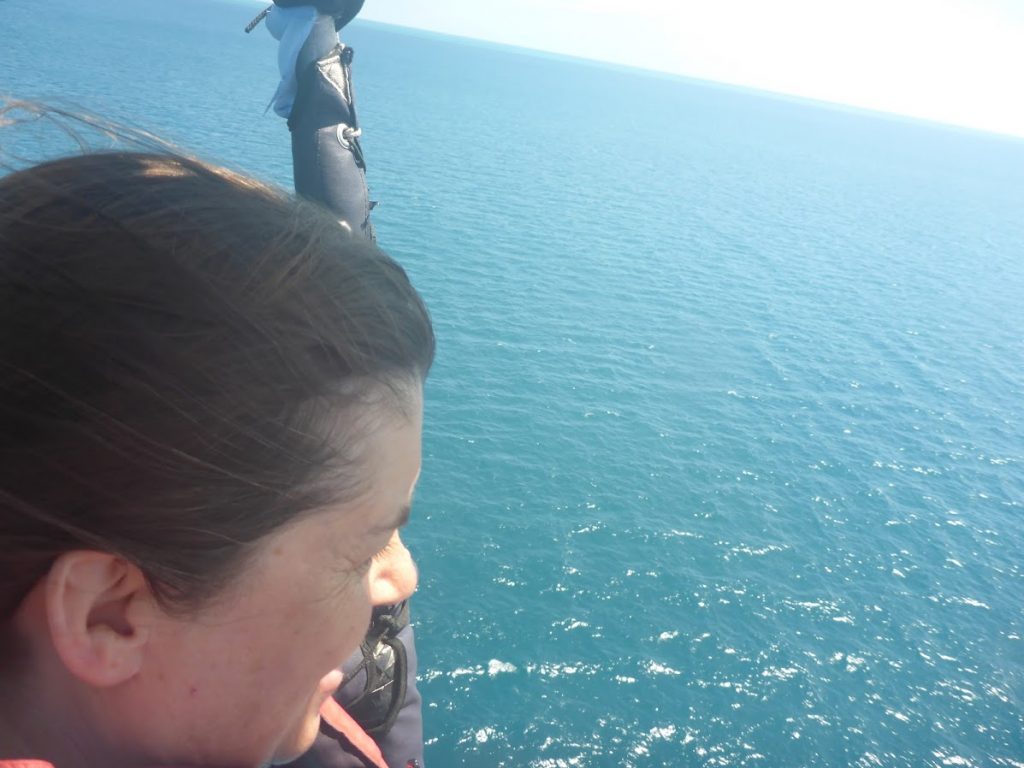 While my sister was along for a joy ride, I was checking out the changes in wind speed and direction as we rose. (Sorry I can't help it, I am a wind forecaster.) I was curious how much the prevailing wind pattern would affect the ride. Since it was early in the day we had little to no convective currents (rising air) and the sea breeze hadn't kicked in. The prevailing wind was from the East and under 10 knots so for our ride the only wind that had any effect on us was made artificially by the speed of the boat dragging us around.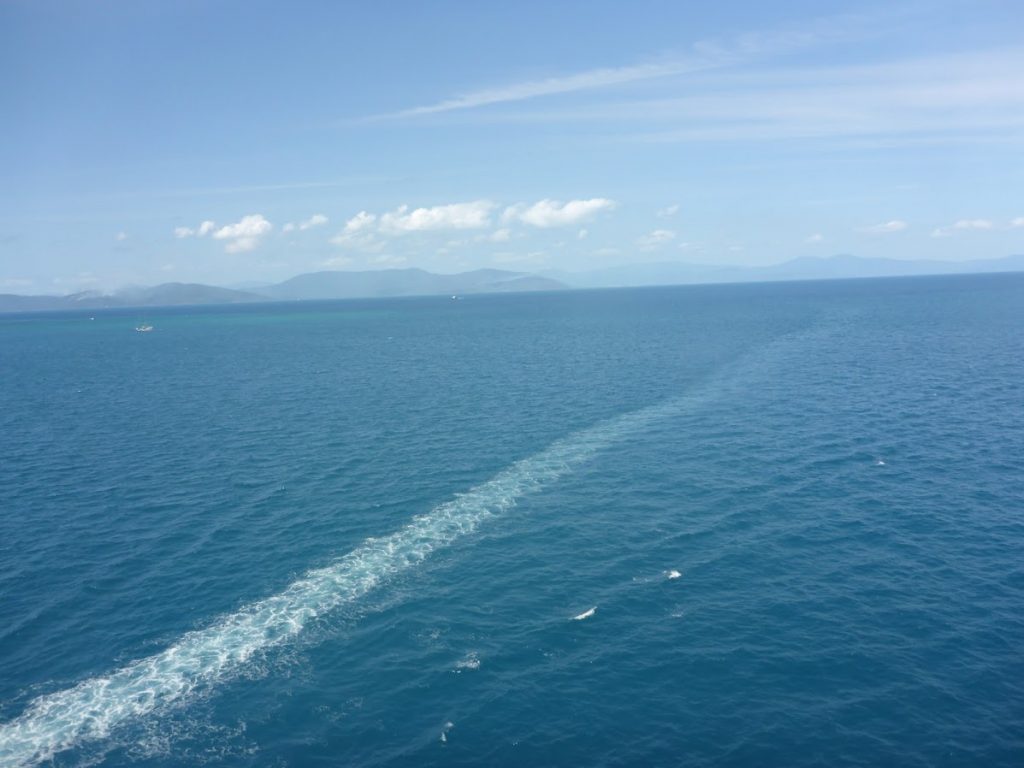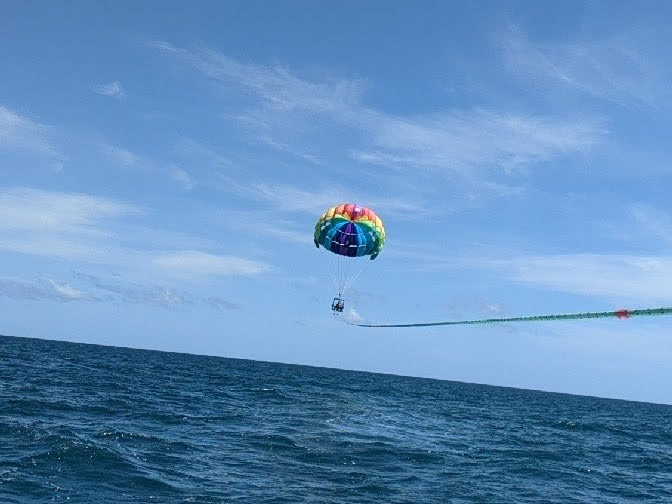 With about 500 feet of rope, you have the chance to rise about 300 feet above the water, depending on the speed of the boat. And to add to the experience the boat captain will lower the speed and let you float down until you are almost in the water (my brother got his toes wet) before the boat speeds up and you rise again.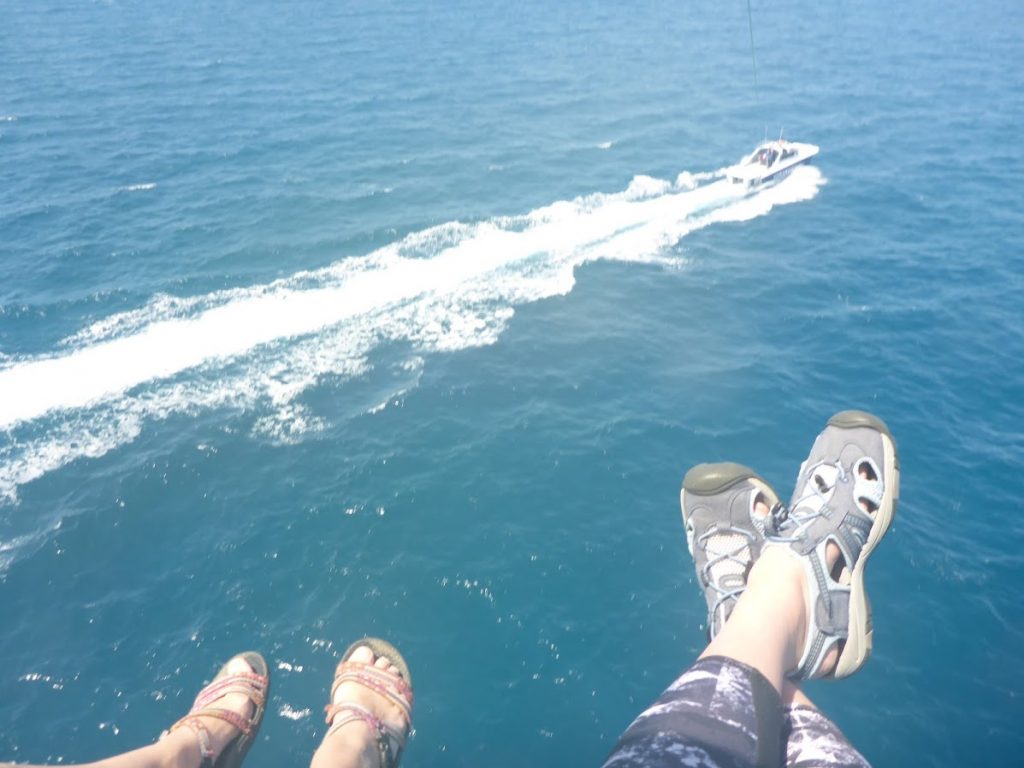 The ride did give us some awesome views of the ocean's surface and the island but at the height we were at it was not the way to see the reef. You need to get much closer to the water's surface to gain an appreciation of the wildlife on the reef.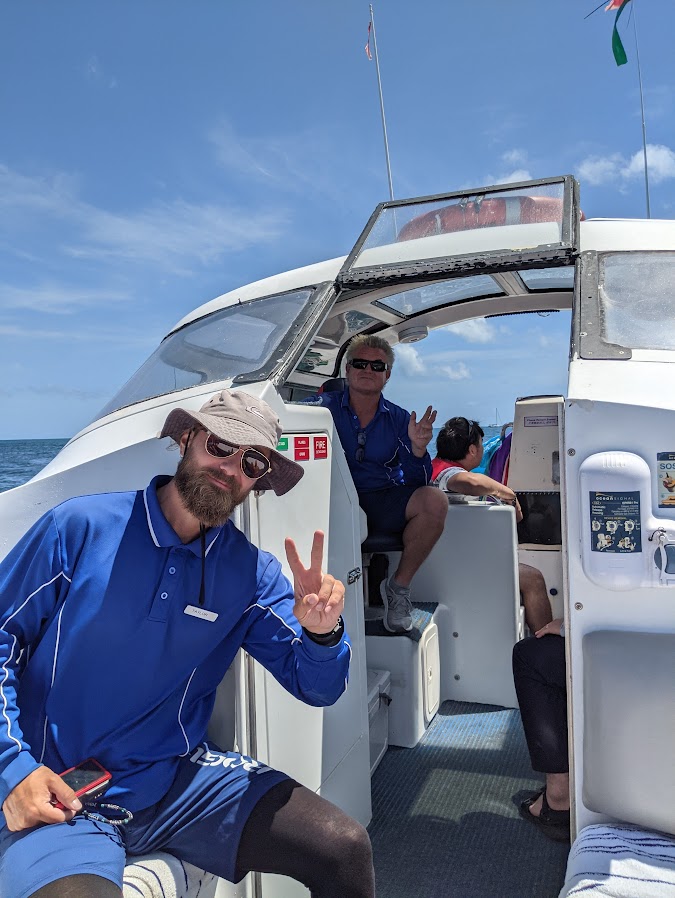 But definitely, a fun and easy way to enjoy the wind and get a chance to fly with the wind in your hair. A big shout out to Taylor and Steve for a memorable trip.