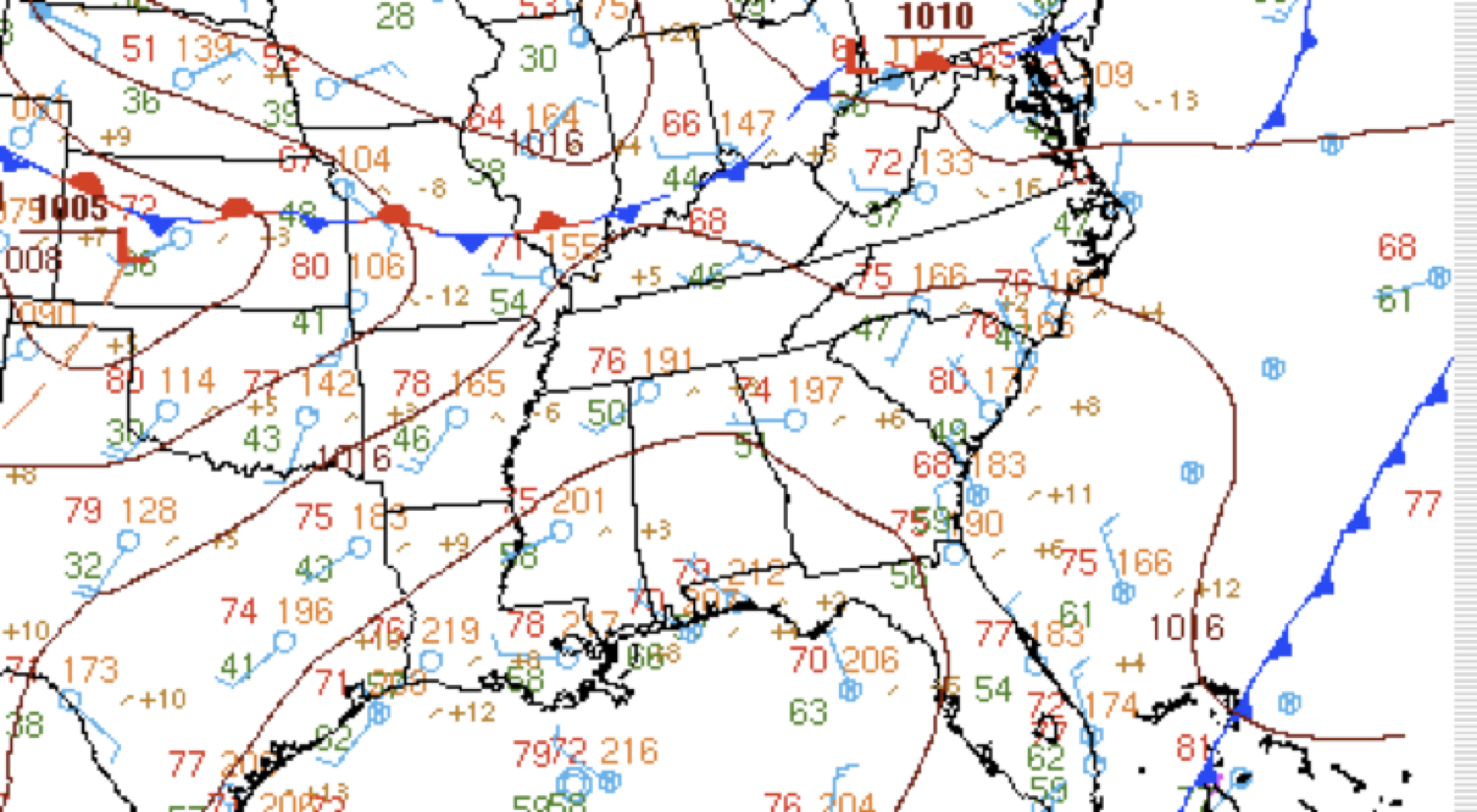 Synoptic Setup 5/4/14
High pressure centered over the northern Gulf of Mexico.
Cold front departing well offshore.
Synoptic gradient flow is fairly zonal W/WNW.
Air in place over the region is unseasonably dry.
Strong surface heating produced 90F temps inland.
Observations at fort sumter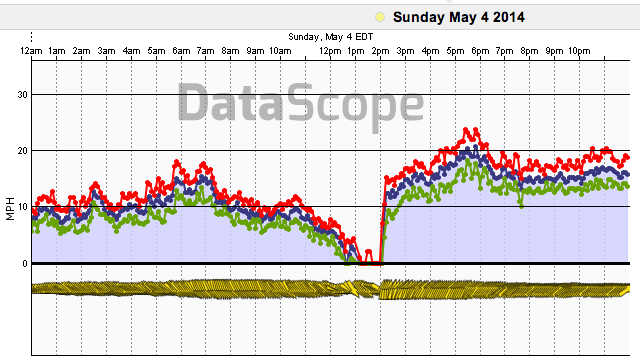 Classic afternoon reversal of synoptic offshore flow was correctly by forecasted by mesoscale models but underdone in the afternoon.
Next Day May 5th Prefrontal WNW'rlys???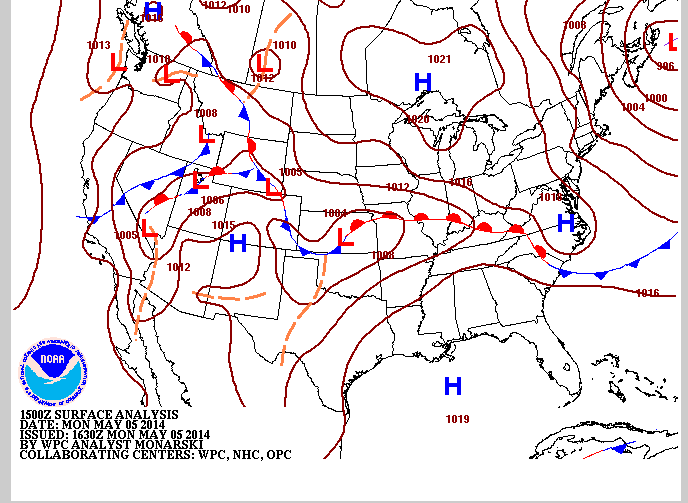 May 5th synoptic setup
High pressure still centered in northern GOM.
Frontal boundary has sagged to NC/SC border.
Synoptic gradient bent more WNW/NW.
Diurnal drifting of frontal boundary N to S.
–      NE/ENE flow behind the frontal boundary
–      Unusual W/WNW flow ahead of the boundary
Obsevations at folly pier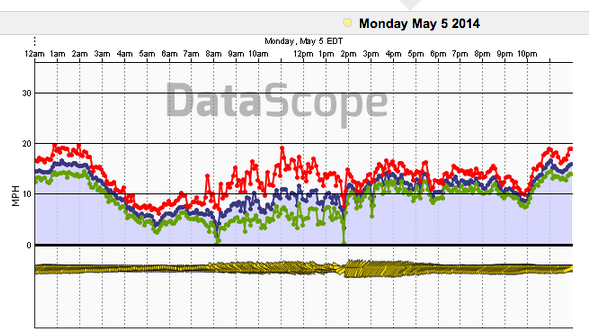 Regional Observations 5/5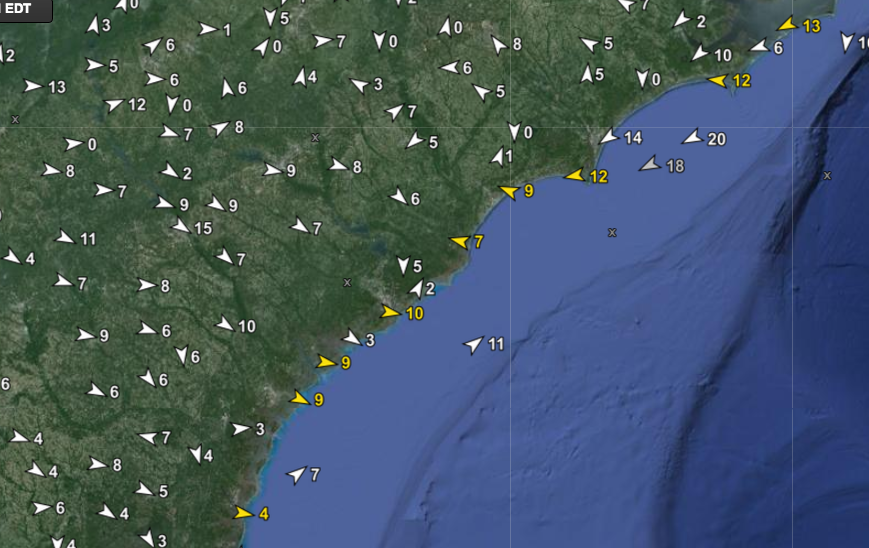 Pretty clear to see where the front lies eh???
Interesting because you would typically expect S/SW flow ahead of a Cold front but that only happened after 2pm.
Waters and land surfaces warming significantly making strong CAA less efficient along coastal regions.
Water doesn't cool much over night so NE surge can be sapped of its Cold and dry characteristics coming down the coast.
Meandering frontal boundaries become more common during the summer months
–      Movement of E-W oriented fronts often diurnally driven
–      Convectively driven movement also relatively common
Some SST stuff that's Neato 5/13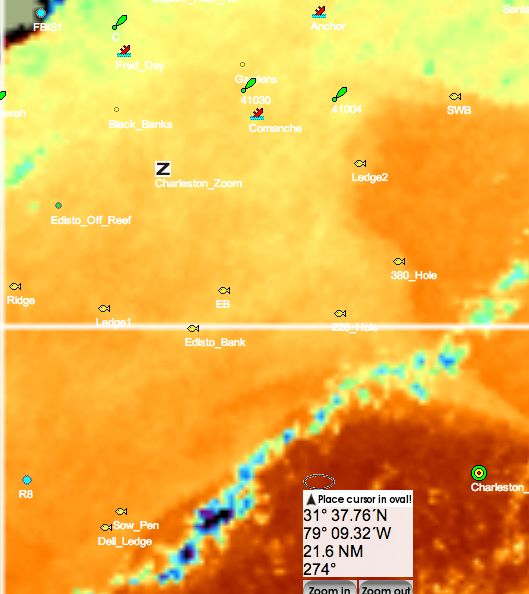 Cloud Contamination Can Still Be Useful- Note that even though there is no data running NE-SW offshore of the sow pen and deli ledge this is actually a differential heating boundary which produced cumulus clouds that denotes the hard gulf stream edge.
Imagery courtesy of Hiltons Offshore Imagery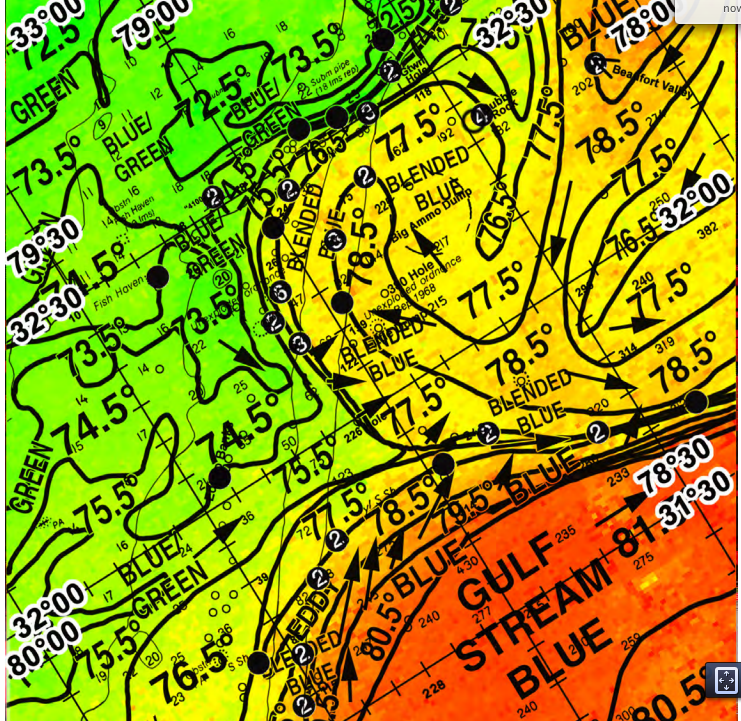 Roffs Analysis 5/13
Currents and SSTs are tracked over areas to hone in on areas likely to congregate bait and therefore gamefish.