Thunderstorm season in the Northeast US is off to an eye opening start after yesterday's severe weather outbreak. A strong squall or line of thunderstorms passed through MA down to NJ in the late afternoon and evening bringing damaging winds and localized hail.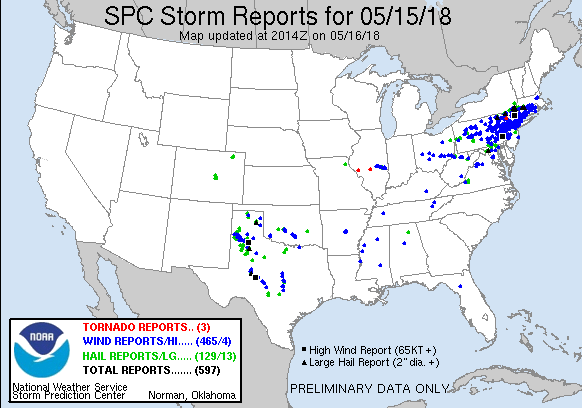 In the radar image below, note the gust front ahead of the thunderstorms and the high dBZ signatures (in purple) over CT as thunderstorms barrel through. Dime to golf ball sized hail was reported in parts of NY and CT.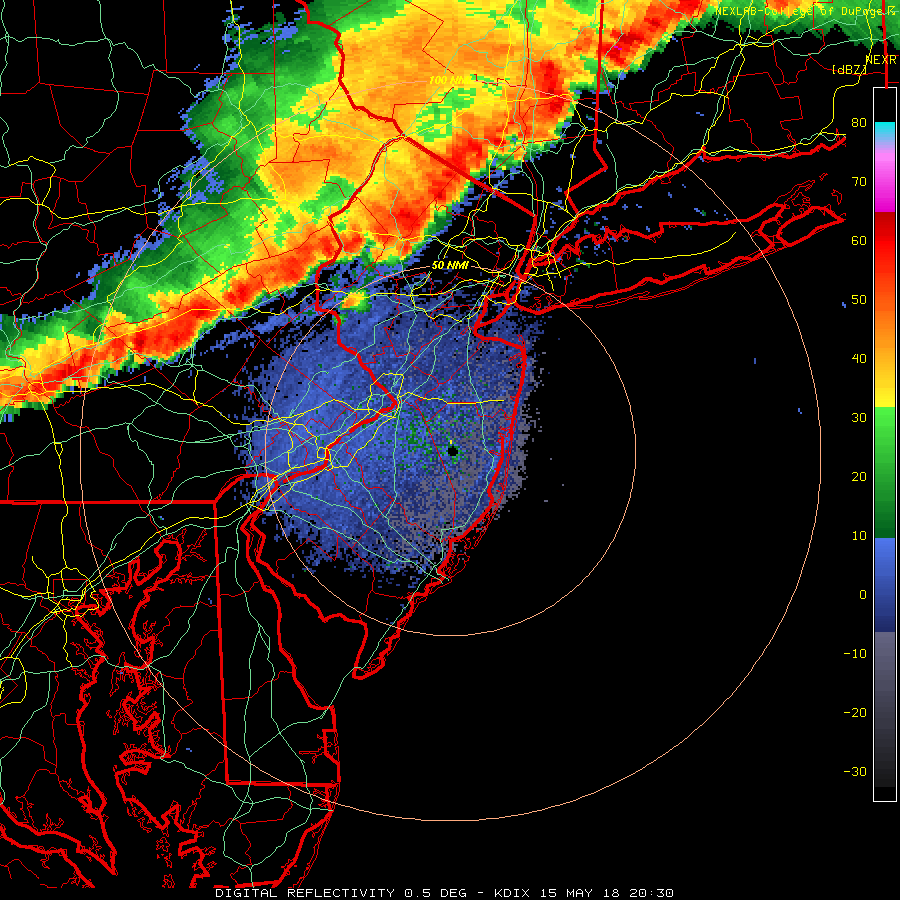 WeatherFlow stations recorded several gusts around NY and CT exceeding 60 miles per hour!

Honorable Mention: WeatherFlow station, Eaton's Neck Lighthouse measured a 50 knot gust (~57.5 mph).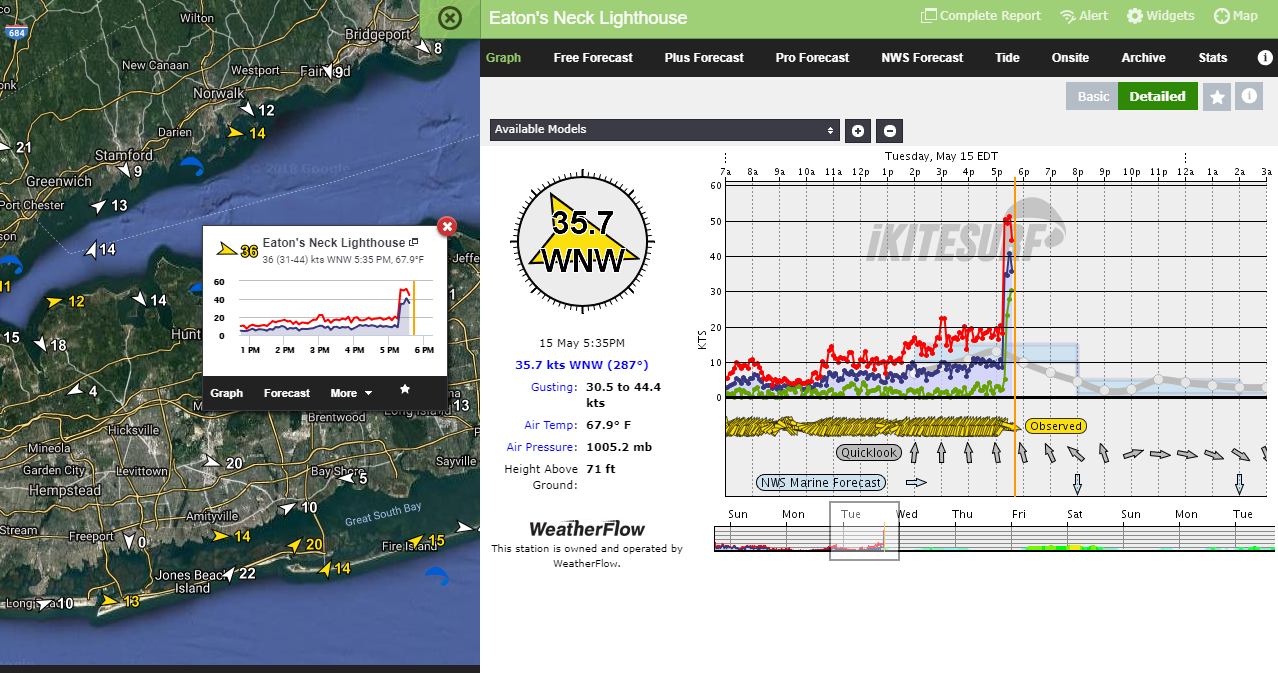 Let's remind ourselves to stay safe when severe weather approaches and heed the watches and warnings issued by your local NWS offices.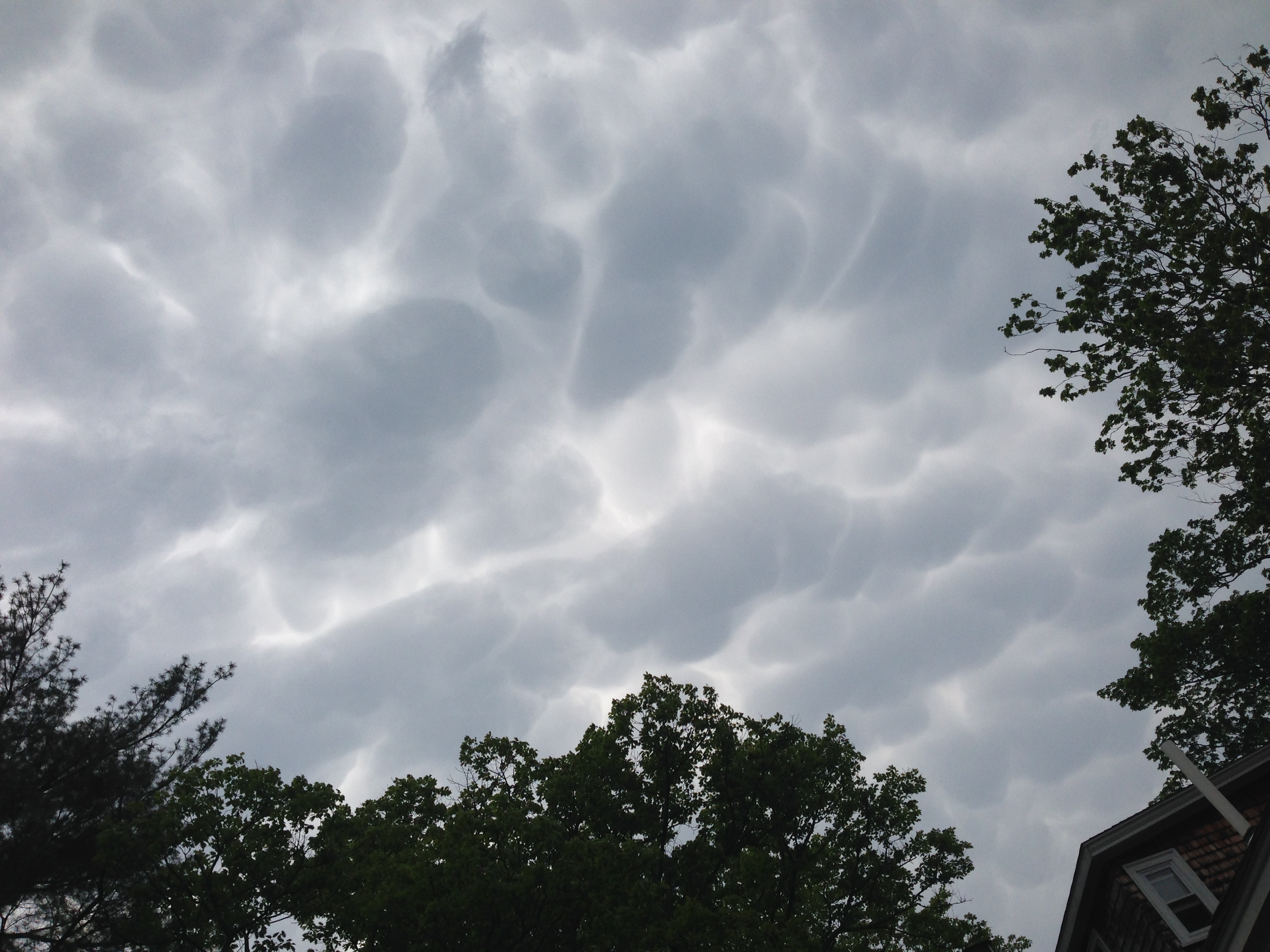 Sources:
Wind data courtesy of WeatherFlow
http://www.spc.noaa.gov
http://www2.mmm.ucar.edu
College of DuPage: http://weather.cod.edu/