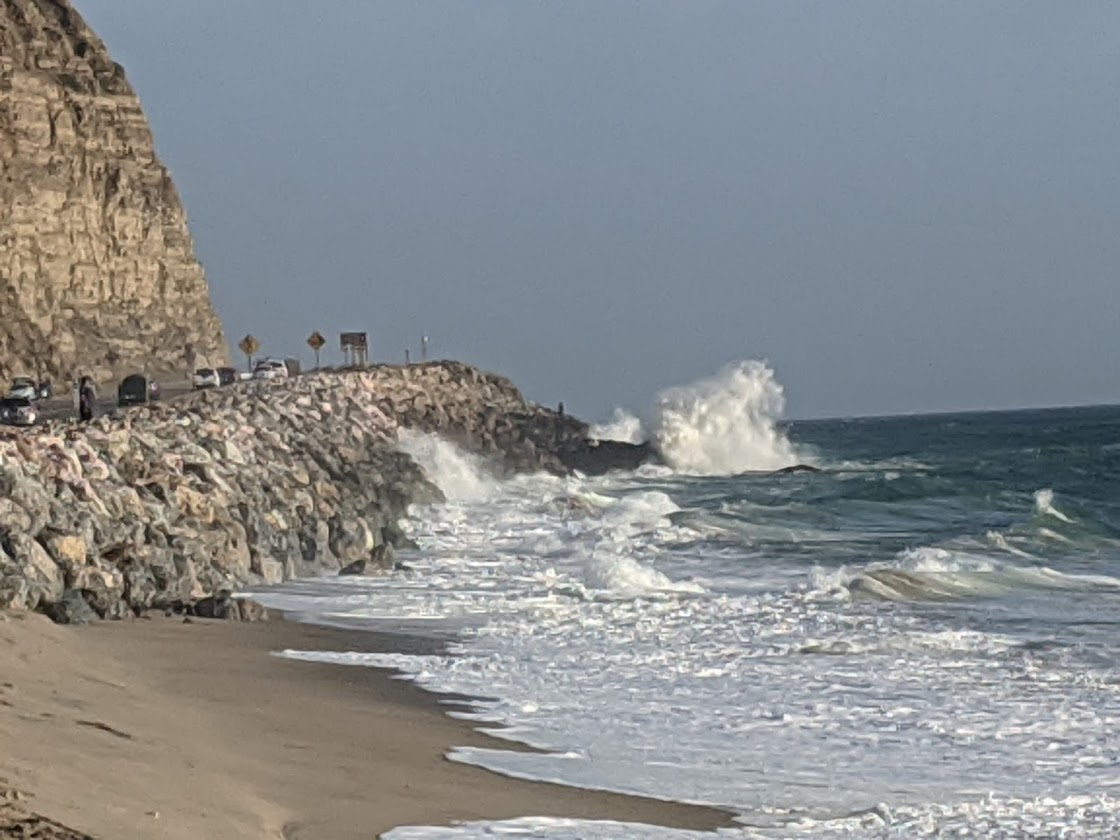 Strong NW winds are bringing waves crashing along the shores of Southern California beaches as the first storm of the winter season has arrived.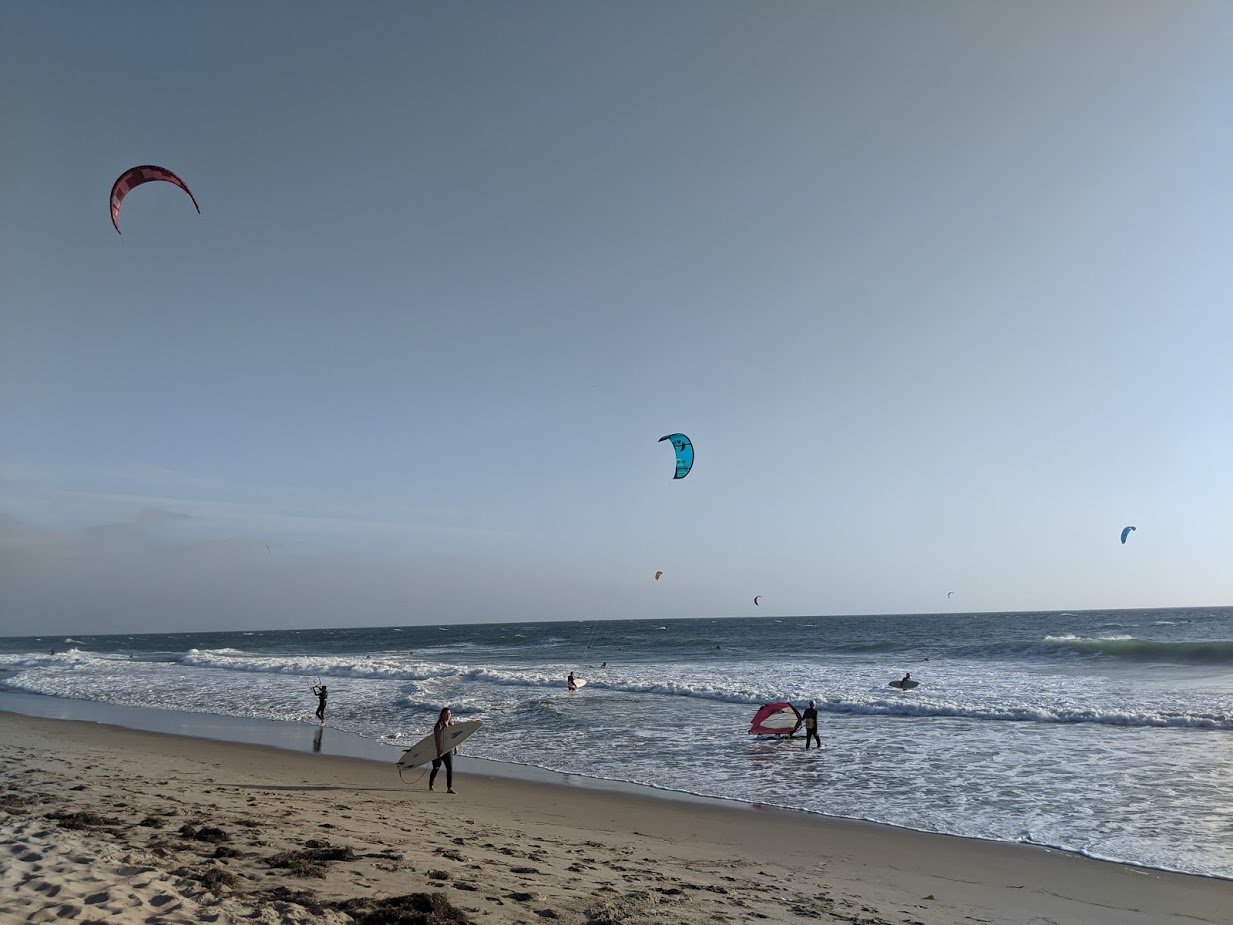 Wind and kite surfers flocked to Southern California beaches on Friday afternoon as strong NW winds moved into the Bight.   The strongest winds reached to Ventura and Northern Los Angeles beaches on Friday but filled down to San Diego on Saturday.  And all indications are that they will continue all day Sunday.
These winds are different from our typical summer-fare of sea breeze activity that needs strong thermal gradients to strengthen. Instead, these winds are being driven by strong pressure gradients. Our first cold storm of the winter season is coming together as a deep Low-pressure system is moving into the Great Basin.  Behind this Low, you can see that strong NW gradients have developed along the coast.  Buoys have been seeing readings in the 30 to 40 mph range since Friday afternoon.  Due to the position of the Low, these winds are easily curving into the Bight and pushing across the beaches from the WNW.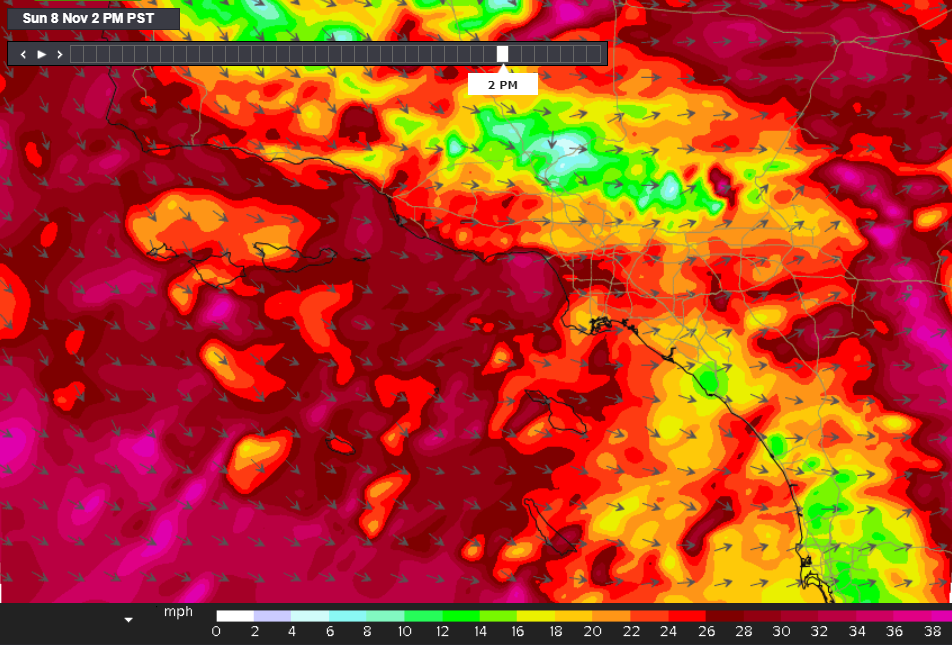 And all the models are showing that these winds will continue through the weekend.  The Weatherflow WRF model shows that Sunday will see 30 to 40 mph winds across the waters of the Central Coast and Northern Bight with 20s extending down to San Diego.