by Meteorologist, Kerry Anderson
Saturday the wind profile for California's Central Coast and inside the Bight were dramatically different. Onshore flow increased from Santa Barbara to San Diego cooling temperatures and squelching sea breeze activity.  Consequently, winds have been anemic.  Meanwhile, the Central Coast beaches spent much the day with winds in the upper teens and even some moments in the low 20's.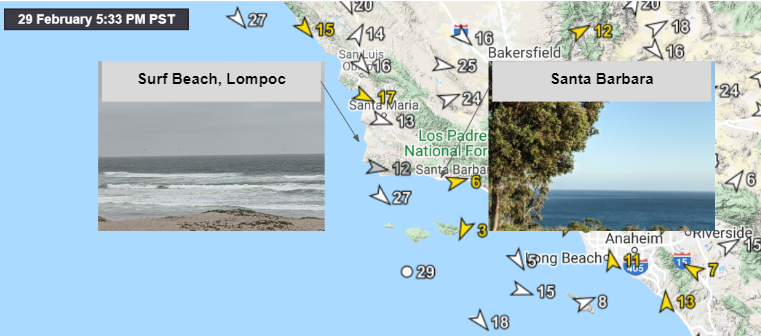 These winds developed due to a combination of systems. A very strong High-Pressure system reigns over the Eastern Pacific while Low pressure has been sinking southward out of the Plains of Canada and filling into the Great Basin.  Additionally, an upper-level Low is moving down the West Coast.  It is deepening as it moves Southward, bringing cold air back to the area.  All this has combined to create strong NW/NNW winds from Northern to Central California.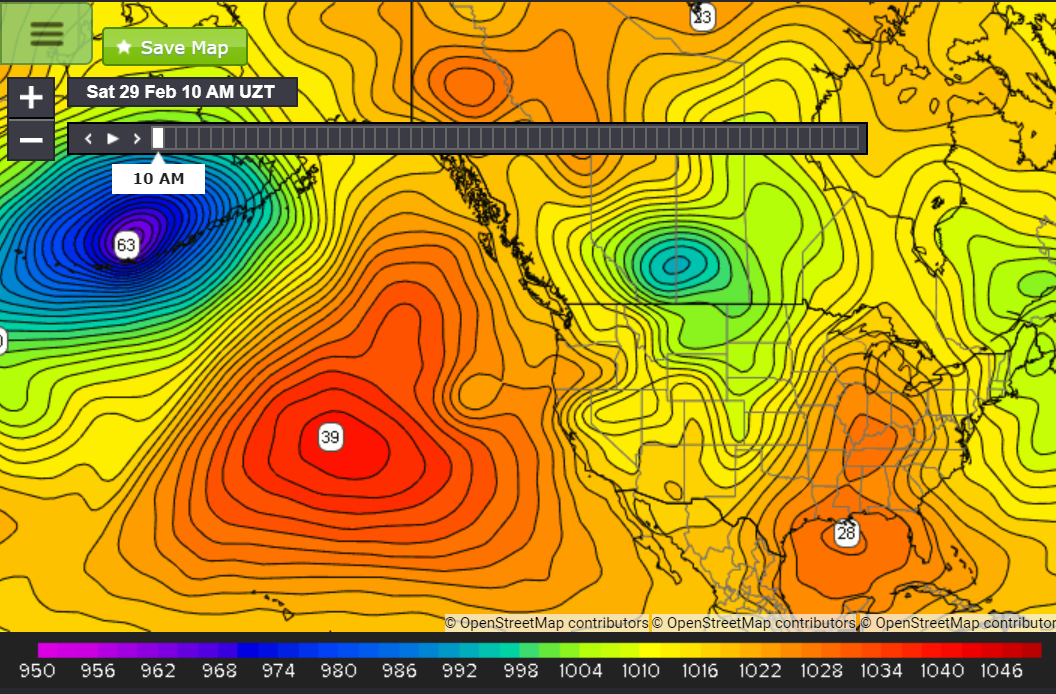 But those winds didn't quite reach into the Bight, so most beaches were generally light.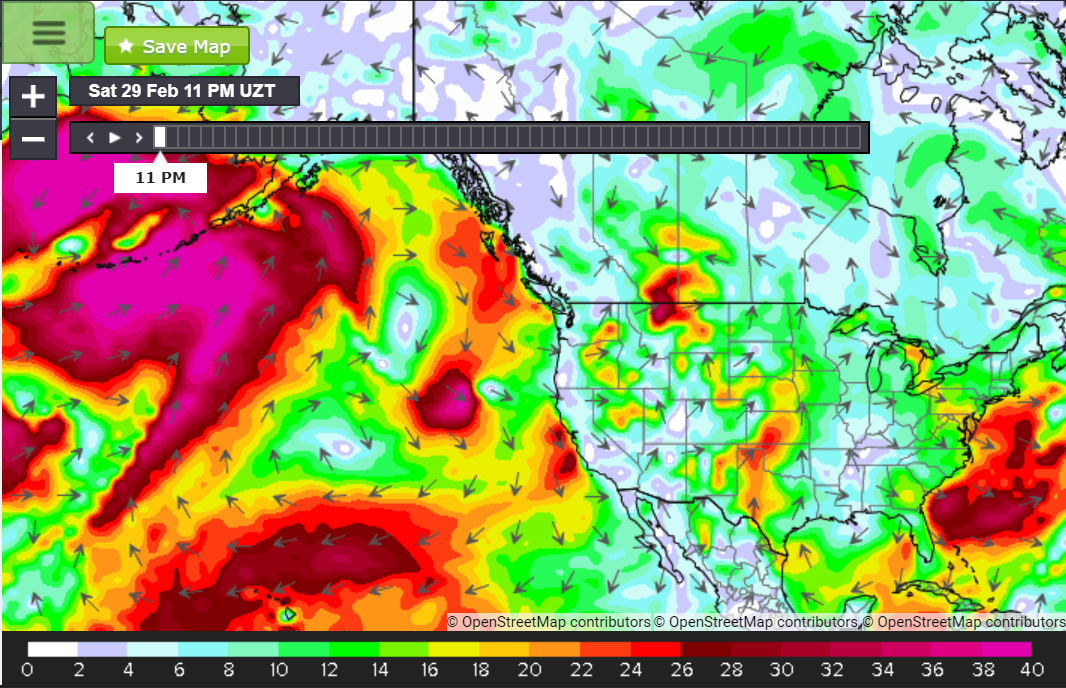 All that changes overnight though.  The Low sinks further south and continues to deepen.  That will start NW winds building overnight and driving southward.  Look for upper teens and low twenties across Santa Barbara by morning and working down toward San Diego by the afternoon. But make sure to get out and enjoy them tomorrow because this  pattern changes fast.  The Low exits to the east and offshore gradients build quickly for Monday.