By WeatherFlow meteorologist Shea Gibson
8/3/17 Tropics Update:
The Cape Verde season is getting underway…with the NHC 8AM update giving a strong tropical wave coming off of Africa (#Invest99L) a 30% chance next 48hrs for development….and a 60% chance next 5 days.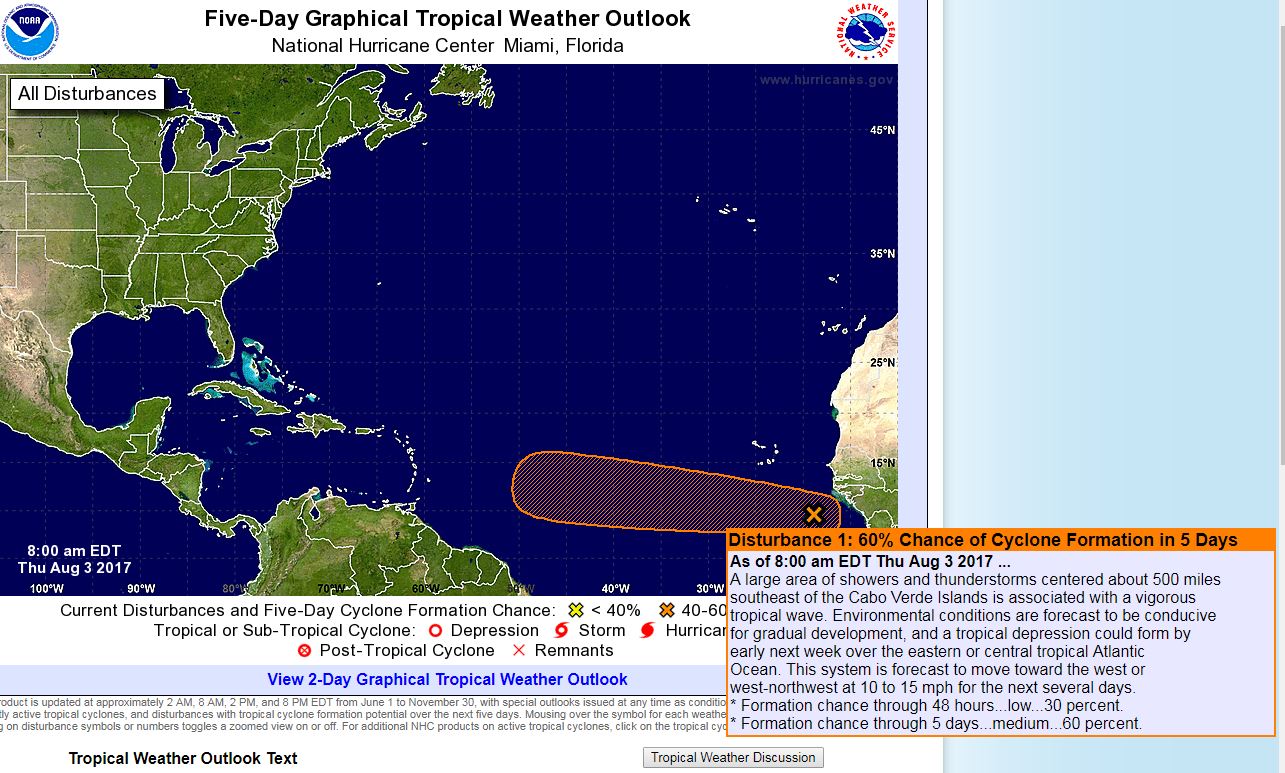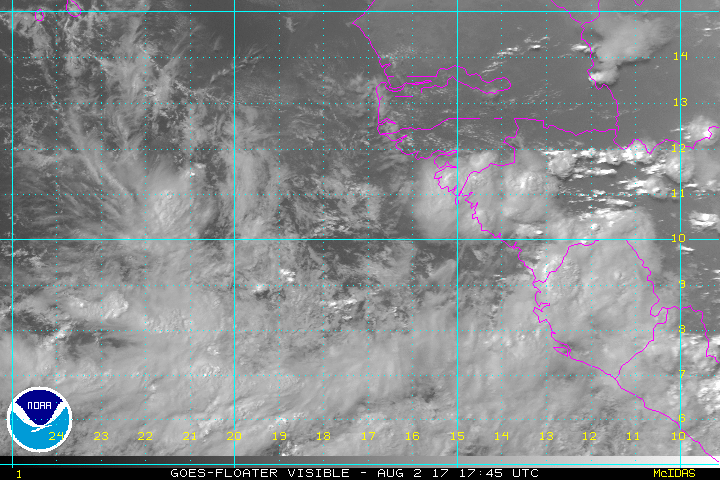 A break in the Saharan Air Layer (mid level desert dust) and a few pockets of relaxed upper shear may be just what it needs to become a tropical cyclone.

The purples represent lower shear environments, and the warmer colors represent higher upper shear zones. The lower shear environments favor tropical development.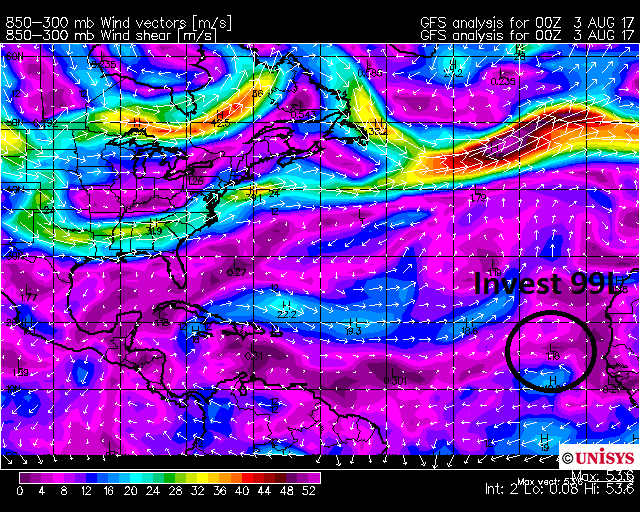 Sea Surface Temps are plenty warm ahead at 28°C (82.4°F)…and increasing w/ time –> distance over higher TCHP (tropical cyclone heat potential derived from warmth/fueling of pelagic/epipelagic zones at the ocean surface and just below).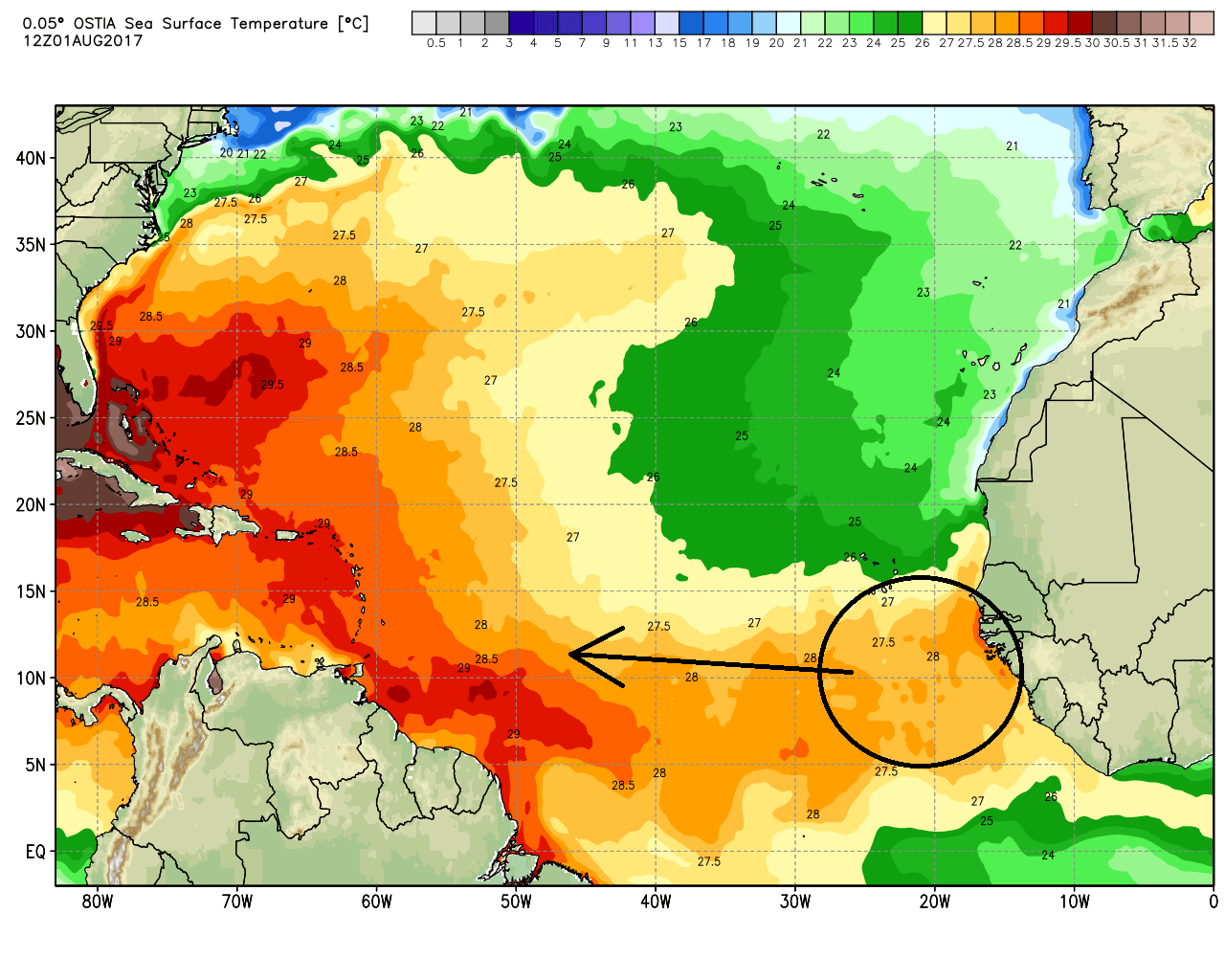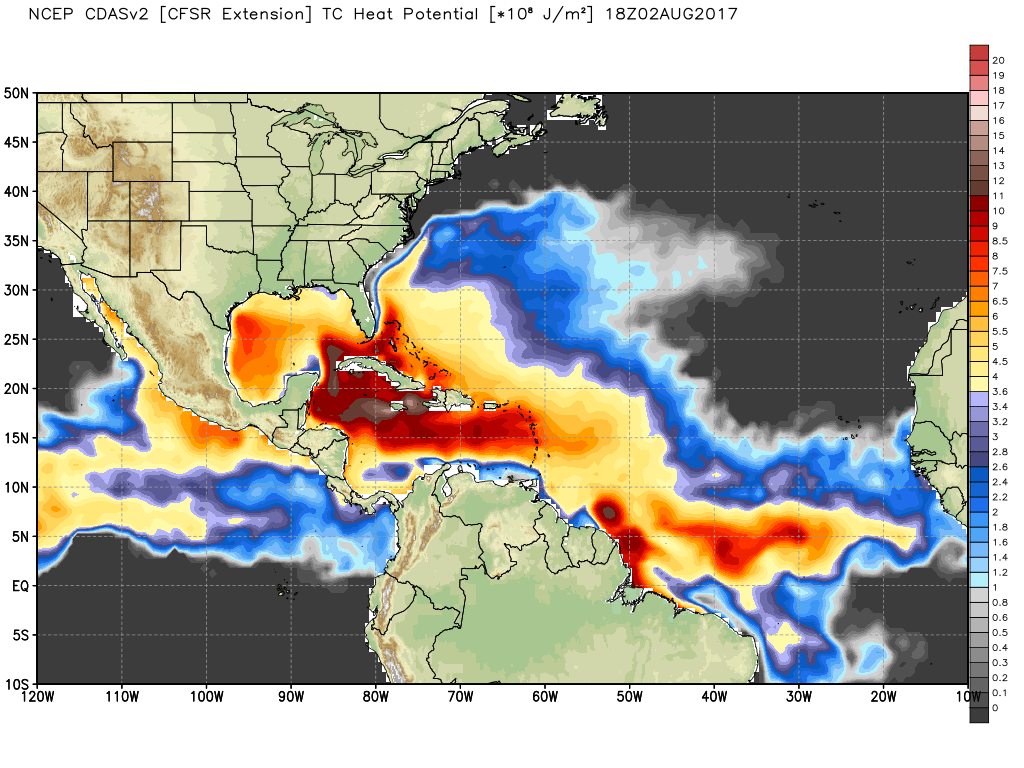 At this point, we're just watching for upper shear to relax enough to allow for vertical stacking and deeper convection. The next name on the list is "Franklin".

Stay safe and have a plan!
Shea Gibson
WeatherFlow Meteorologist/Wind Forecaster
Outreach & New Station Projects
SE Region/East Coast
Twitter: @WeatherFlowCHAS
Sources: WeatherBell Analytics, NHC, UNISYS, NOAA GOES-EAST