By WeatherFlow meteorologist Shea Gibson
Mixed bag of …..man what a mess. Joaquin expected to meander a couple or 3 days then make a move while slowly strengthening. NHC still betting on the West over to North turn. Could slide SW and strengthen near the Bahamas for a good tan and a fresh Mojito…then get pulled away to the NE by the approaching front…or get sucked into the NJ/NY coast late this weekend. Just not sure yet. Son of Sandy? An Outer Banks experience? Or a flexing Fish Storm bomb? You be the judge on "The Battle of the Bad Hair Day Models".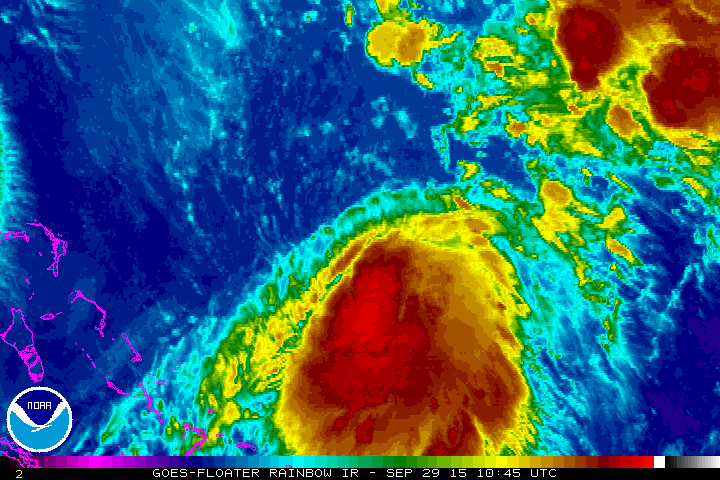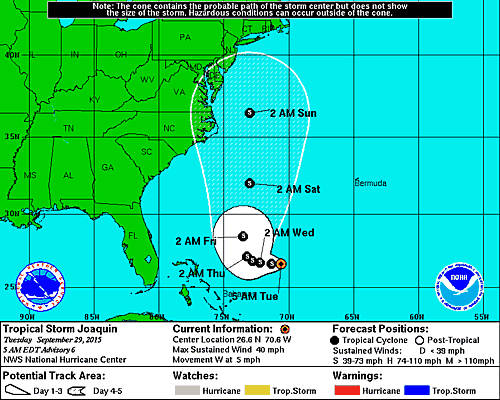 My current take on things…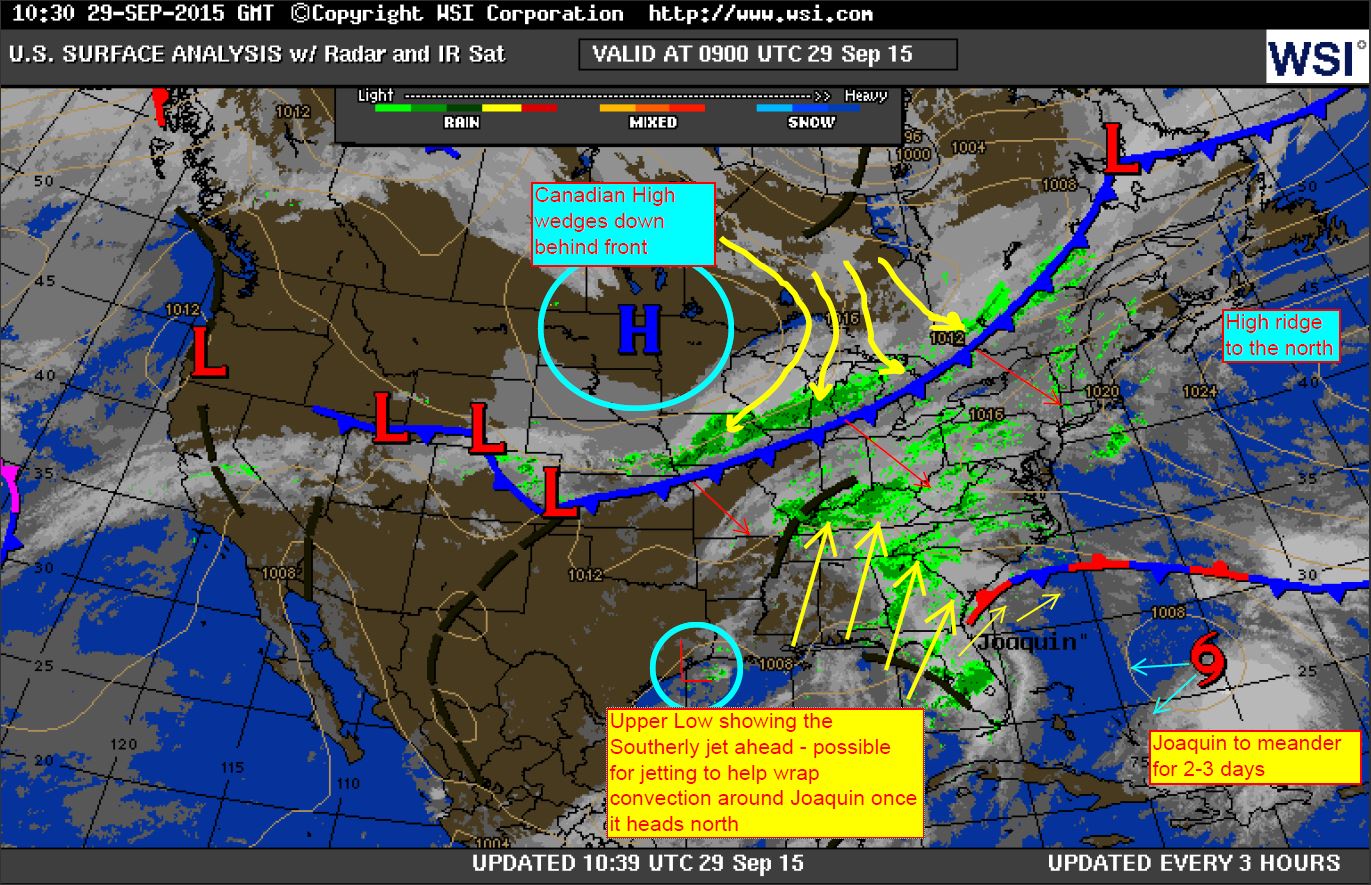 Starting Friday at a NJ or NY theater near you?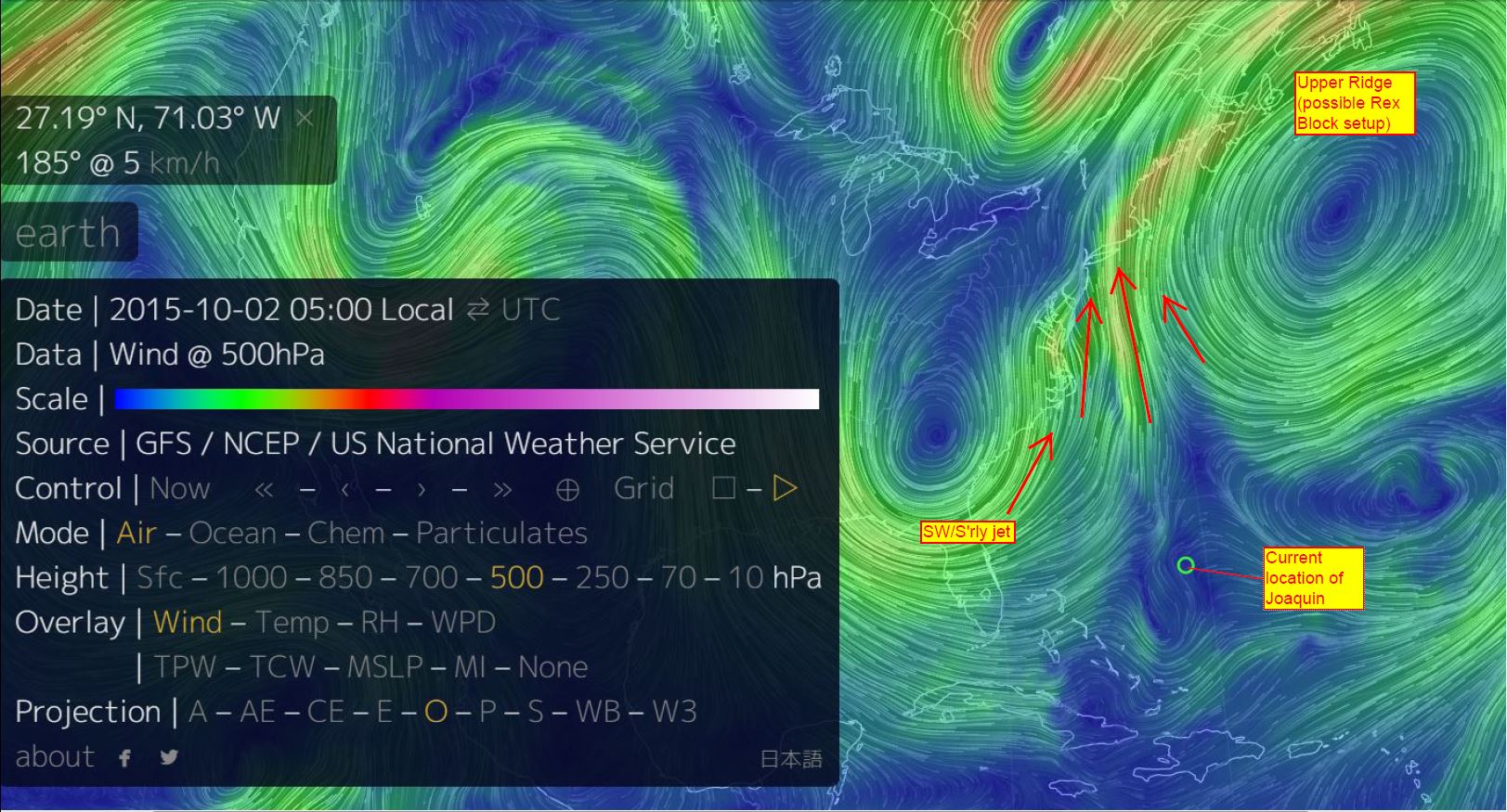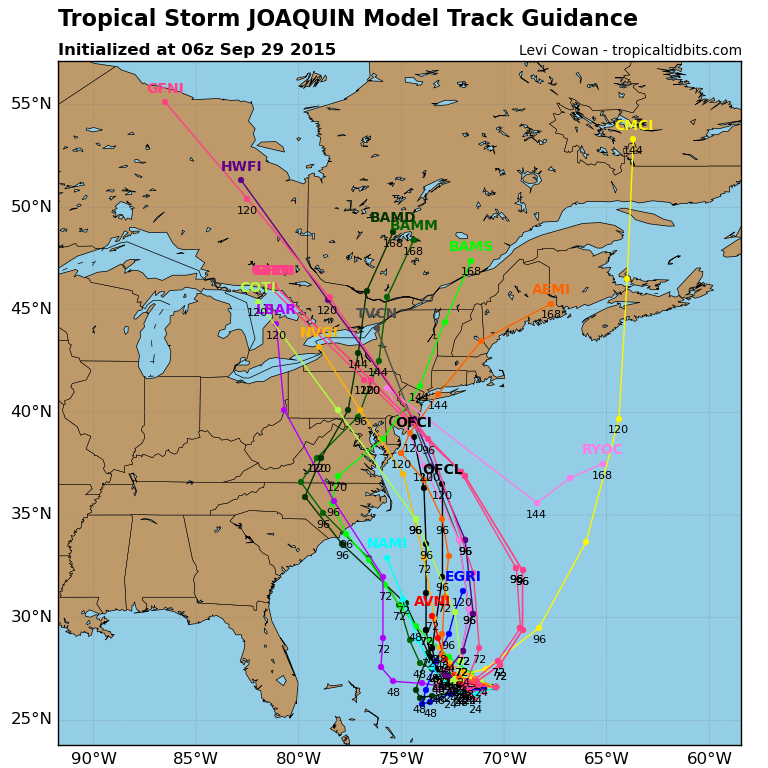 And just to add to the complex chex mix…the Fujiwhara "slingshot" Effect from the recent Canadian Models showing Ida making a comeback from the west with gravitational orbiting around Joaquin. Sibling rivalry at its best. View at your own discretion (this one is rated TV-PG): http://www.tropicaltidbits.com/analysis/models/?model=gem®ion=us&pkg=mslp_pcpn_frzn&runtime=2015092900&fh=12&xpos=0&ypos=0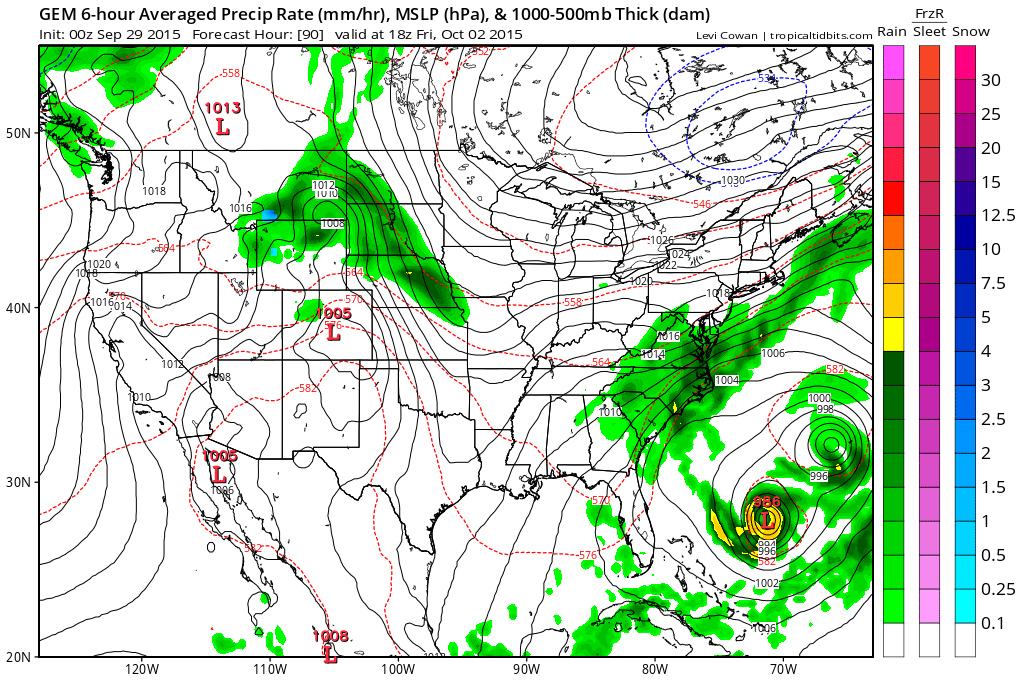 Add a touch of Invest 99L and a dash of Ida and you have a triple play. Although we could formally call it the "Triple Fujiwhara Rex Block Storm of 2015″© or the "Triple Fujiwhara Storm of 2015″© for short – with 3 orbiters or 3 atom smashers. You call it 🙂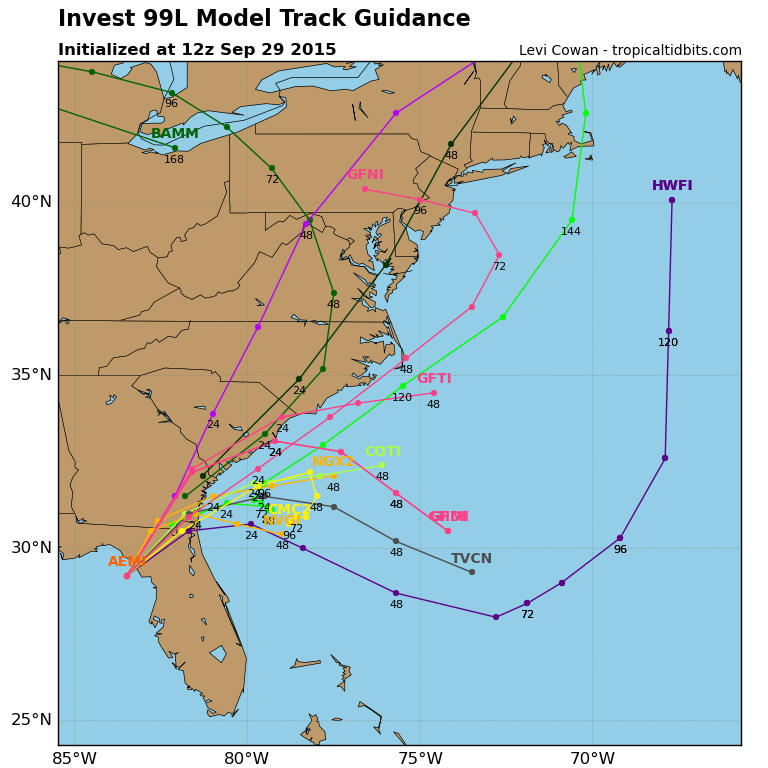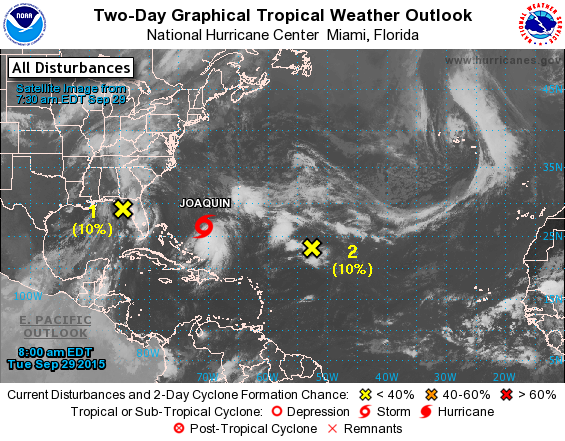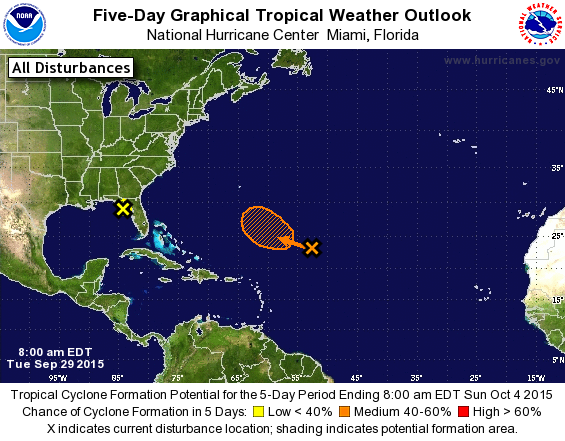 All jokes aside, we hope that there is a safe overall outcome of whatever happens.  Keep a good eye on the this area of the world for the next few days as we see what unfolds. I'm sure it will be a good learning experience on many levels no matter what.
Cheers,
Shea Gibson
WeatherFlow Forecasting Team
SE Region/East Coast