Our newest WF-WRF model has been unleashed on the New York/New Jersey domain and we have been seeing some amazing results!
During the summer months, the NJ coast often gets a series of cold fronts but these aren't exactly 'fronts' because in summer they weaken and often die before they get over the NJ coast.   Models tend to over-estimate their potency and it's quite common to see a model predict for days out a strong West, SW, or NW flow only to get to that day and see light winds when the front dies out.    And… don't forget the sea breeze explosiveness of the NJ coast.   All we need is a weak offshore flow to provide the circulation and the sea breeze could get quite healthy.
So… this day was lining up to see a typical model predicted Westerly which I suspected would weaken and could give an undercut of an accelerated sea breeze.
Setup:
WF-WRF predictions:  (this is cool!)
Morning Soundings (kinda):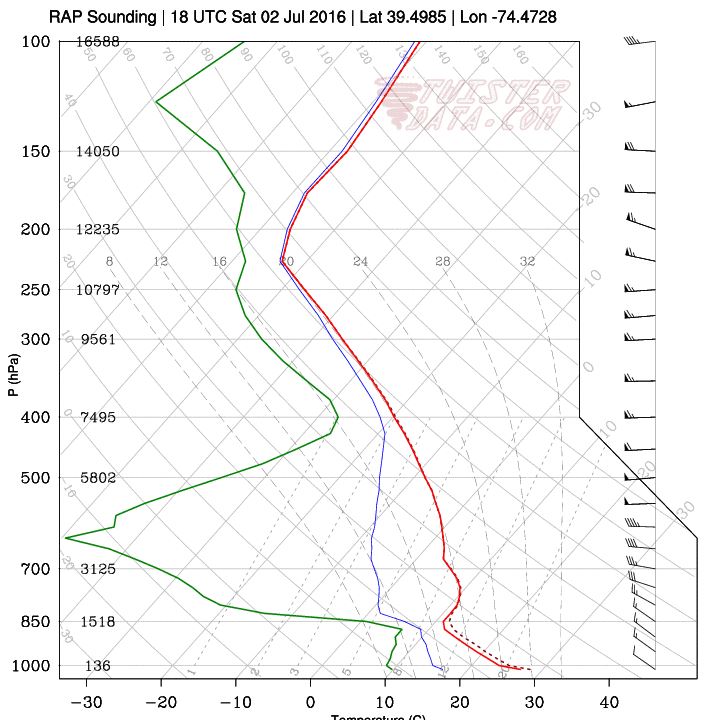 And… here's what happened: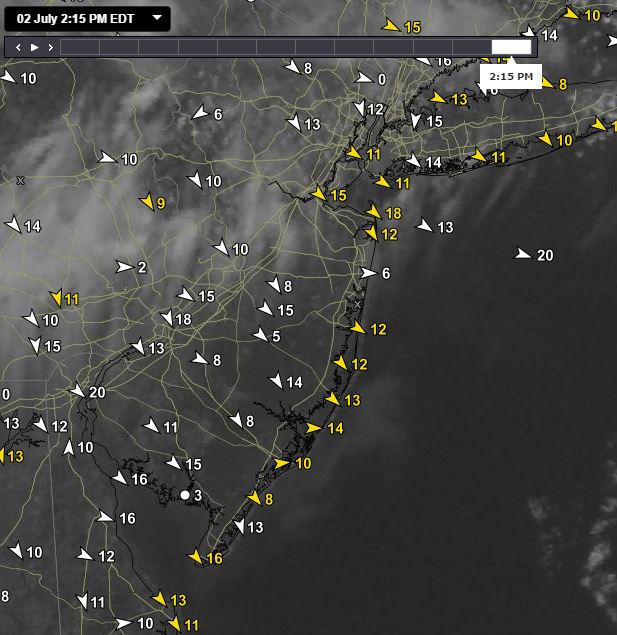 Long Beach Island: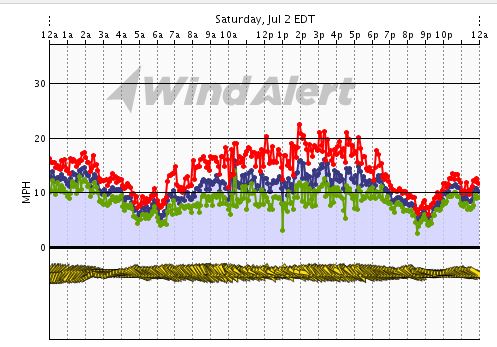 Trixie's Landing: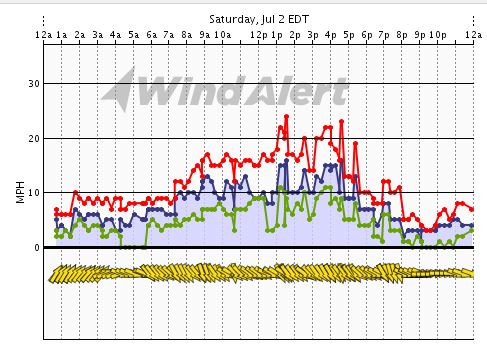 Sandy Hook: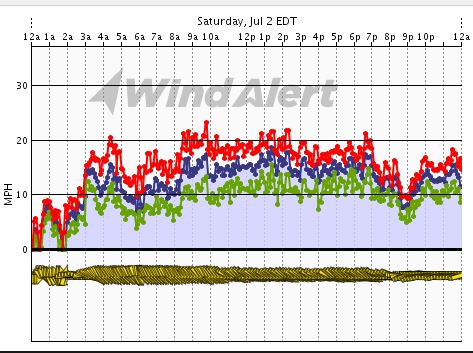 Meanwhile… an interesting day on Cape Cod too!  Check out the 20+ mph southern beaches and the nearly calm northern beaches.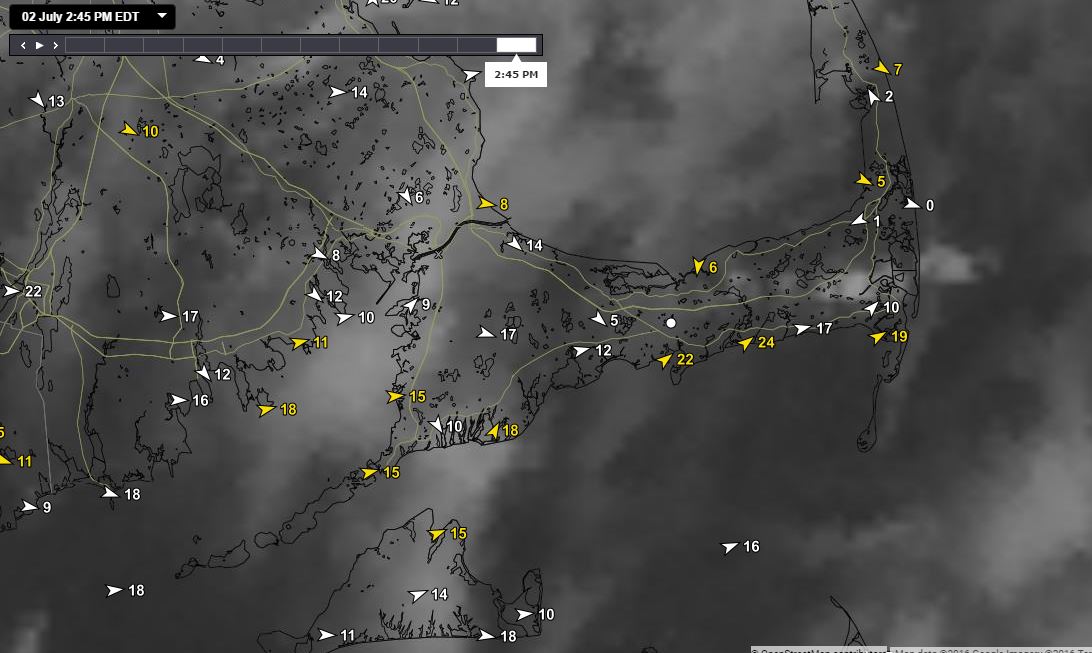 Summary:
So did I get it right?   Well not really.  I went with the WF-WRF solution but moderated it a bit keeping the sea breezes in.    Morning update I pulled the numbers back even further.   Ultimately, no sea breeze happened that day.   The mixing was deep and the winds aloft were able to reach the surface with gusty winds through the afternoon.   Note that Sandy Hook was spot on with the NW flow all day long.
Can't blame the WF-WRF and in fact it was simply responding to the initial conditions from the "parent model".   It showed behavior that we have observed often using real time obs in these very similar setups.   It's a great sign that with some further tweaks this model can get it right in the future.