By WeatherFlow Meteorologist Shea Gibson
8 Aug 2021 – We are predominantly in MJO (Madden-Julian Oscillation) Phase 8, which means the Atlantic Basin as a whole is more conducive for cyclogenesis / TC development with rising air and less upper shear. In short and to translate, we are now at a higher risk to see tropical storms and/or hurricanes.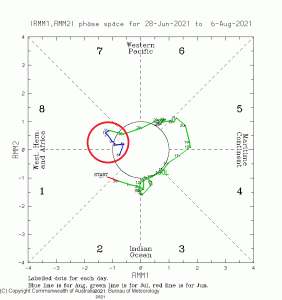 There are two systems we are watching closely. Please keep in mind that I am not posting spaghetti plots without a "meatball" (closed low pressure or a tropical depression), so you will not get that kind of hype here. But will say that the eastern US and the Gulf of Mexico are not in any "immediate" threat at this current time. This could change this week depending on their progression and if they are allowed to ascertain structure and maintain vertical stacking.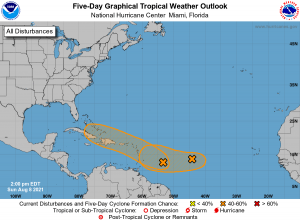 Here is what we know right now:
#Invest93L
now is up to a 50% chance as it closes in on the Lesser Antilles by late tomorrow. It is moving into an area favorable for development next few days, but land/mountainous interaction could be an inhibitor for any significant development. Either way, locally heavy rainfall with gusty winds could be expected. Both the Lesser and Greater Antilles Islands, including the Bahamas, should be monitoring this system. Beyond that, too much uncertainty for this one at this time with steering mechanisms.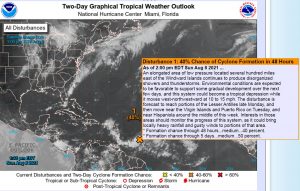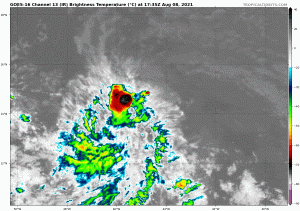 Right behind this is
#Invest94L
, which has a 40% chance next 5 days and could become a TD by later this week. This one is also heading towards the Lesser Antilles and should be monitored through the Greater Antilles as well starting now.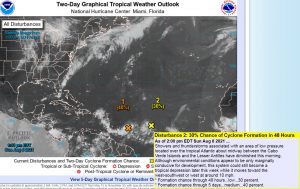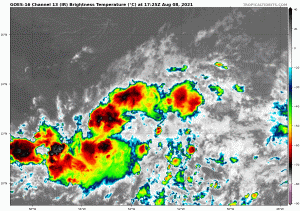 Next 2 names on the list are Fred and Grace.
Final thoughts: In general, the Eastern US and Gulf of Mexico should be keeping regular tabs on all of these systems that are born from the MDR (main development region) are following the Bermuda High pattern as these are doing right now. We are heading into the busier portion of the hurricane season and Sept 10 is the peak. Make sure you have your hurricane supplies and have a plan for evacuation if or when needed.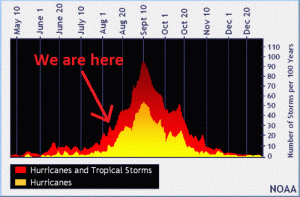 Sources: NHC, Australian Bureau of Meteorology, Tropical Tidbits