by WeatherFlow meteorologist Shea Gibson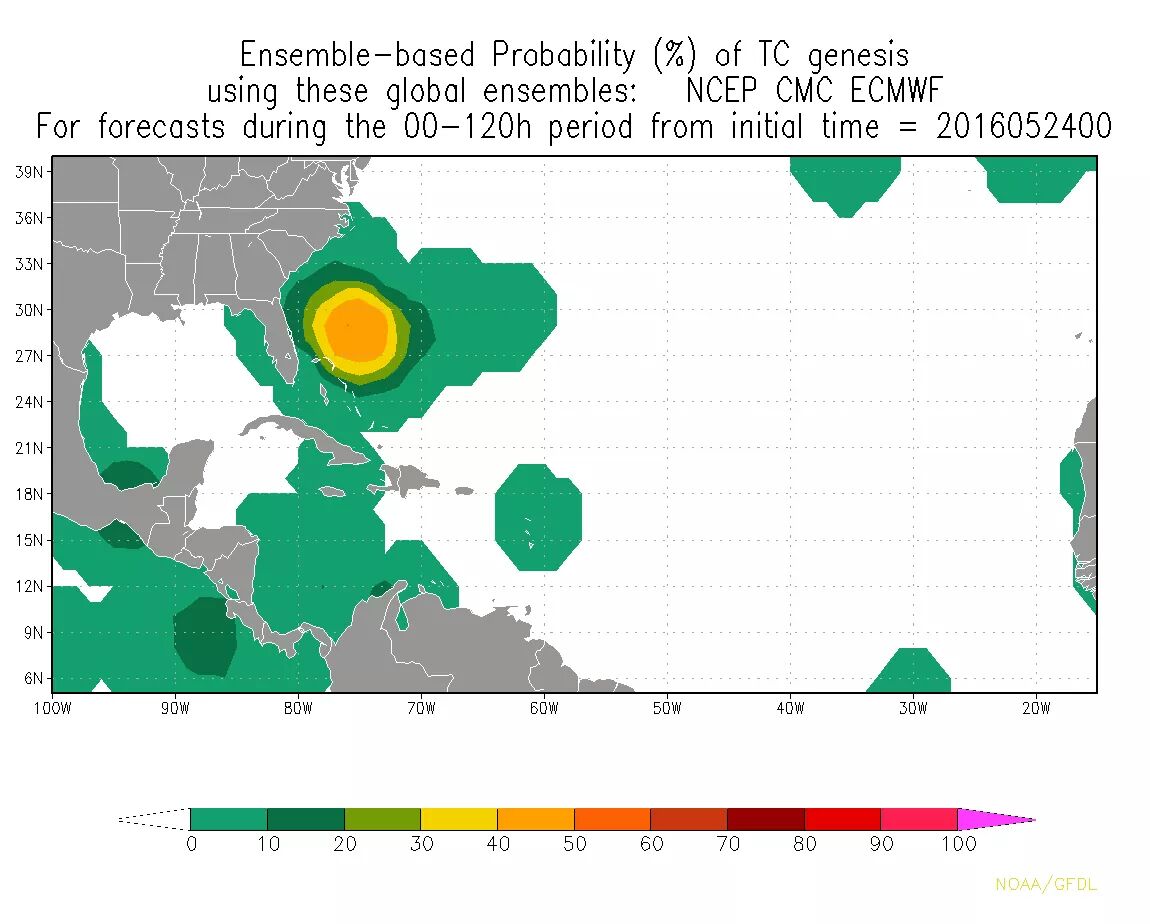 We are already watching for potential tropical development along the SE Region just a week before the start of the Hurricane Season 2016 that begins June 1st and runs through November 30th.  With Atlantic basin waters warming up and overall air temps on the rise, we sometimes begin to see areas of activity develop earlier in middle to late spring. Some of these systems originate over the Caribbean/Bahamas and head north around the first series of our warmer month Bermuda High pressures.   Other times, they may originate from stationary boundaries or tail ends of cold fronts that have pushed off of the SE region.
Bermuda High pressures position out in the Atlantic near Bermuda or expand further west to become larger Bermuda-Azores High's. This is known as a "blocking pattern" and generally steers surface winds and general surface features in a clockwise rotation.  For us along the SE coast, the surface steering sometimes takes any closed Low pressures or swaths of tropical waving very close if not directly into the coast. Of course this often depends on many other factors, but we always have to count that one as a priority.
(image from globaloscillations.com)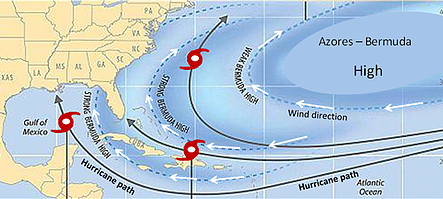 This is no new news for the SE region to see this activity early. For example, we saw early developments (pre-season) in 2012 with Tropical Storm Alberto (60mph) and Tropical Storm Beryl (70mph) that affected the Carolinas on the weekend before Memorial Day and the weekend of Memorial Day.
Recently, the GFS (American), GEFS (ensemble), ECMWF (Euro) and CMC (Canadian) medium range models have been picking up on a disturbance lifting north up near or into the Carolina coast. These models are showing guidance, but nothing is for certain yet. One thing to remember is that until we get an actual area of closed Low pressure, we won't be able to see trajectories or true potential for strengthening.  Currently, the GFS keeps the Low weaker and takes it into the coastline, the Euro develops it slightly stronger and brings it north up into southeast NC and the CMC develops this into a tropical system and takes a good pull through southeast NC as well.
Here is the GFS from 6am (06z) this morning that goes from this Thursday through next Tuesday – keeps it as a weak Low: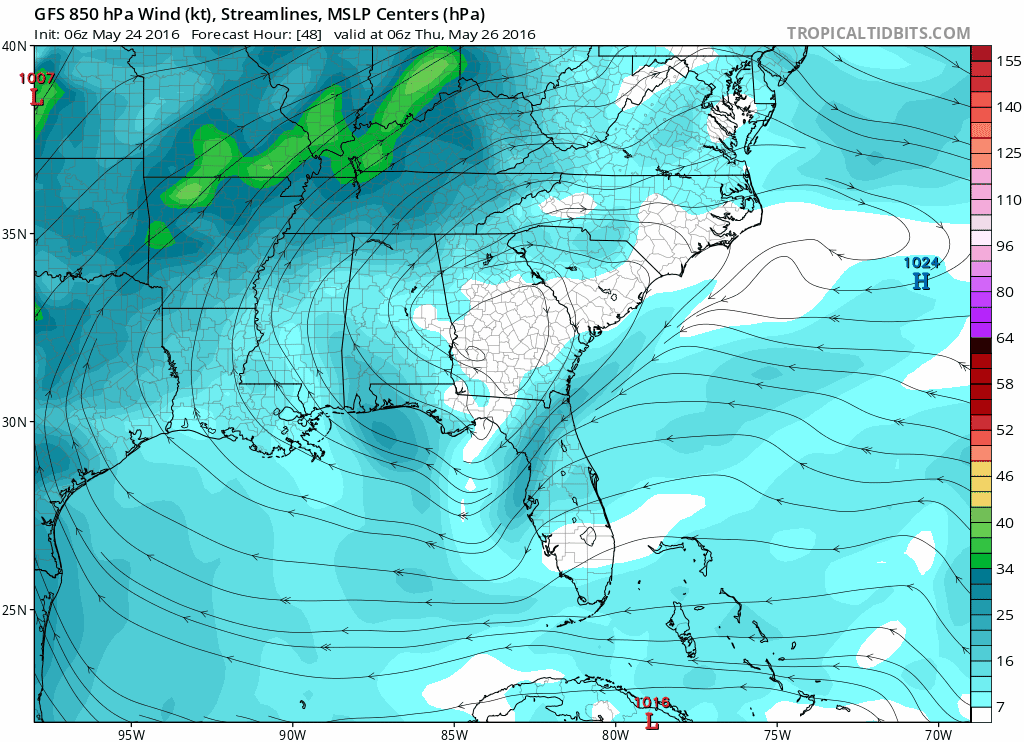 GEFS Ensemble, which stalls it along the GA/SC coast: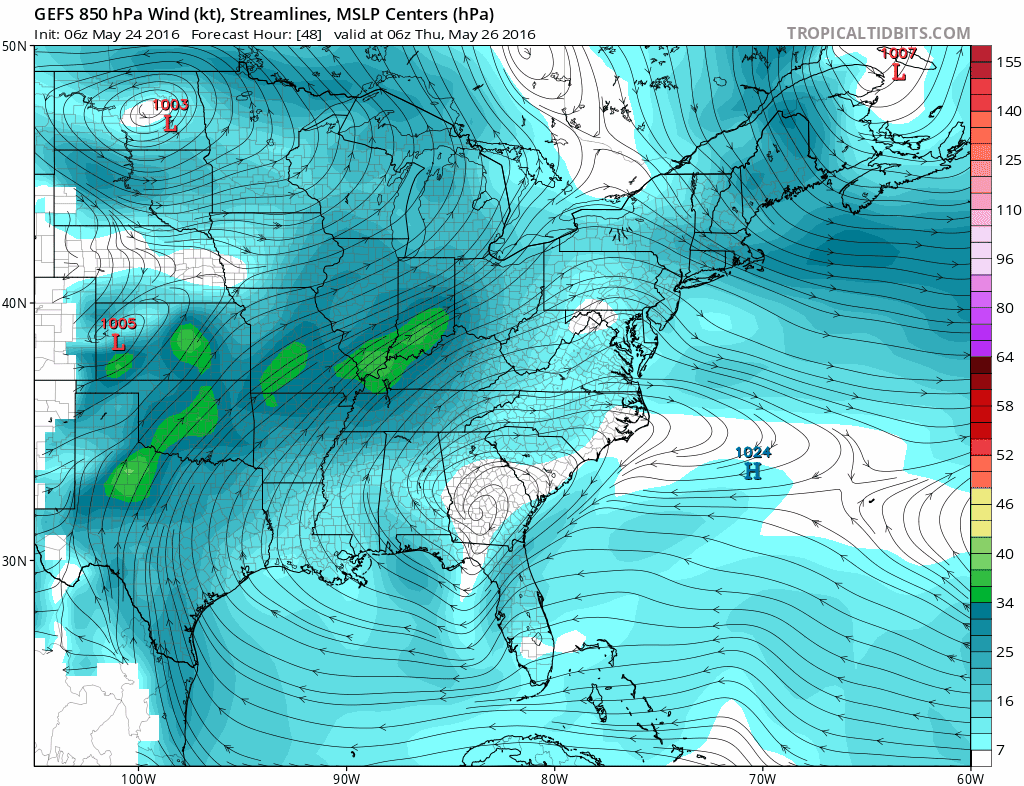 Here is the ECMWF (Euro) model from midnight last night (00z)- notice I ran this model further out to show potential for another very similar system for next week following right in its footstep.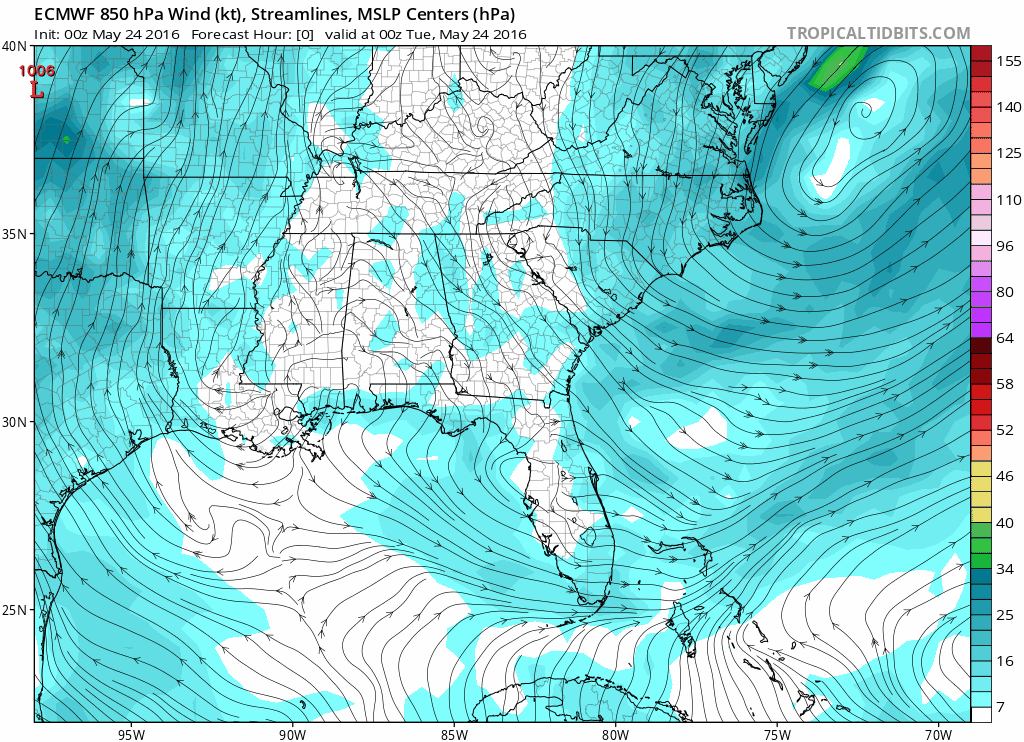 Here is the CMC (Canadian) model run from Thursday, May 26th through Thursday, June 2.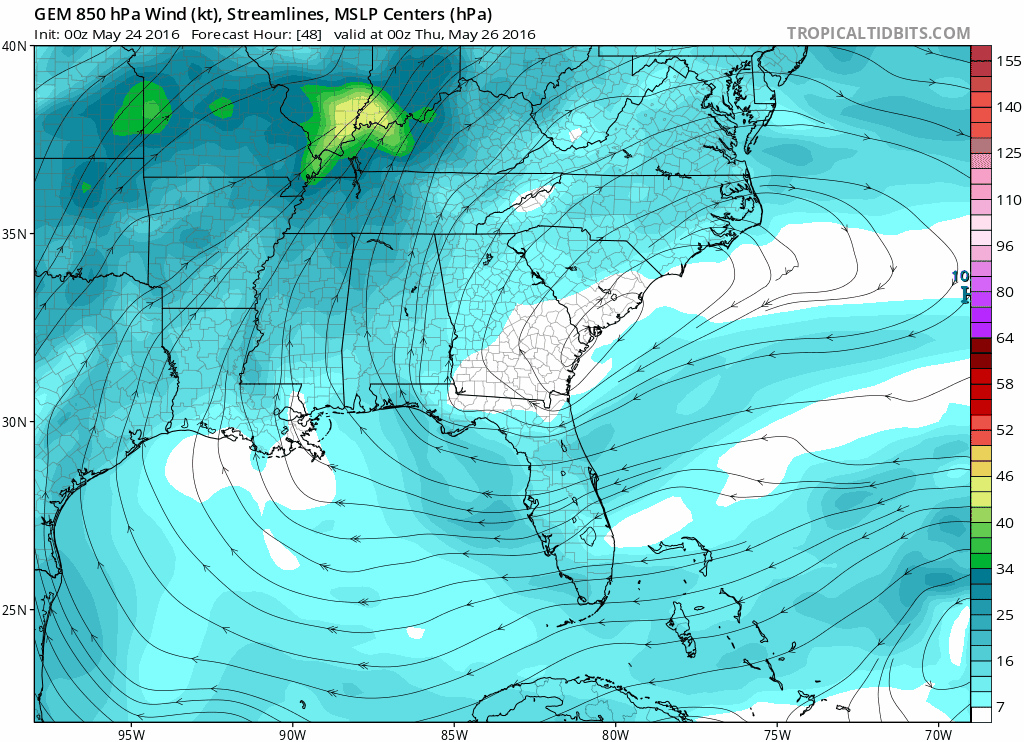 Other factors to watch for:
Sea Surface Temps are warming up in the Gulf Stream. If this system stays over it, tropical characteristics could be in play. Surface temps there are between 80°-85°, with the hotter temps right down the middle.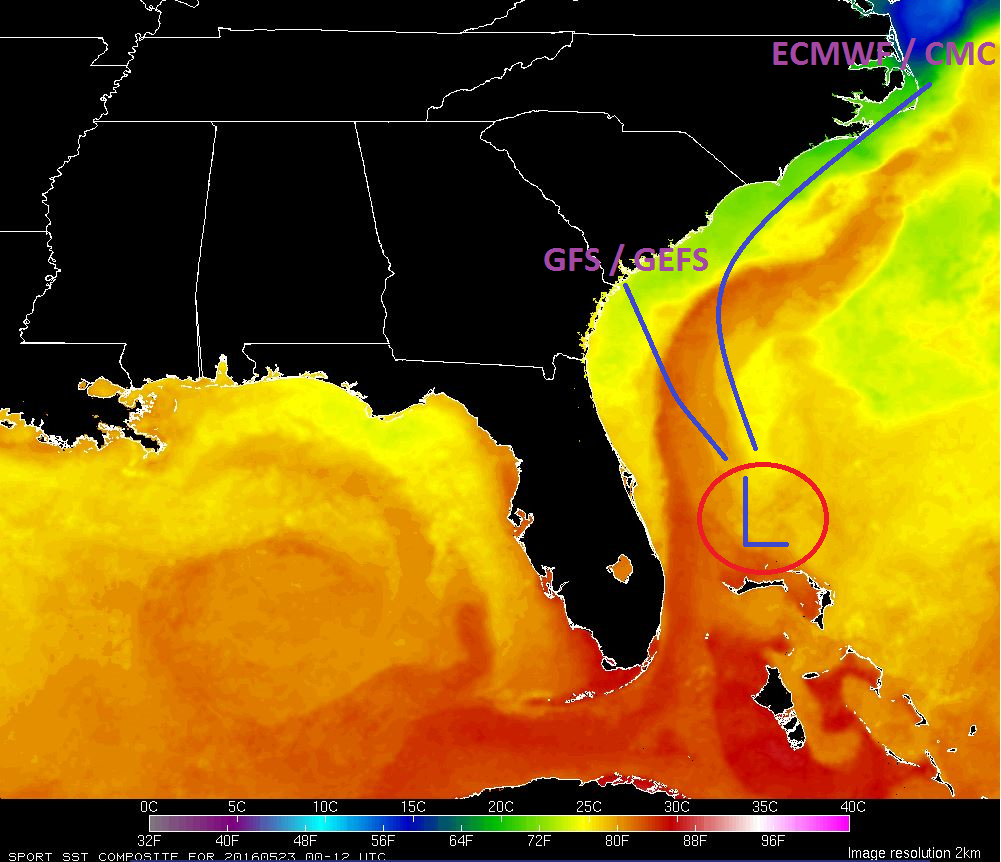 The shelf waters of the coastal Carolinas are significantly cooler, which would bring cooler surface air into the system for possible subtropical characteristics. Surface temps are between 74°-75° along SC/GA…and cooler at 72.5° up at Wilmington, NC.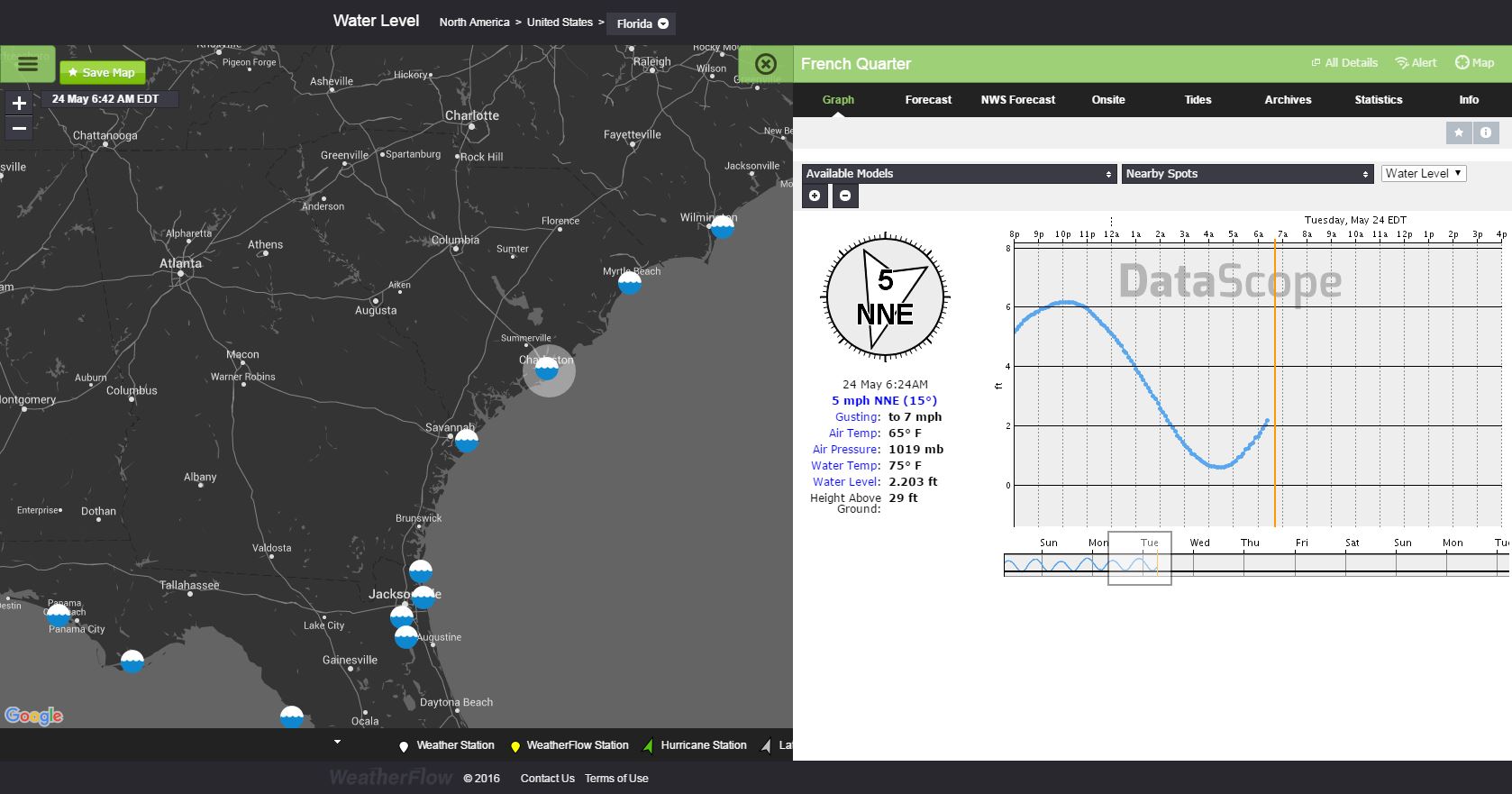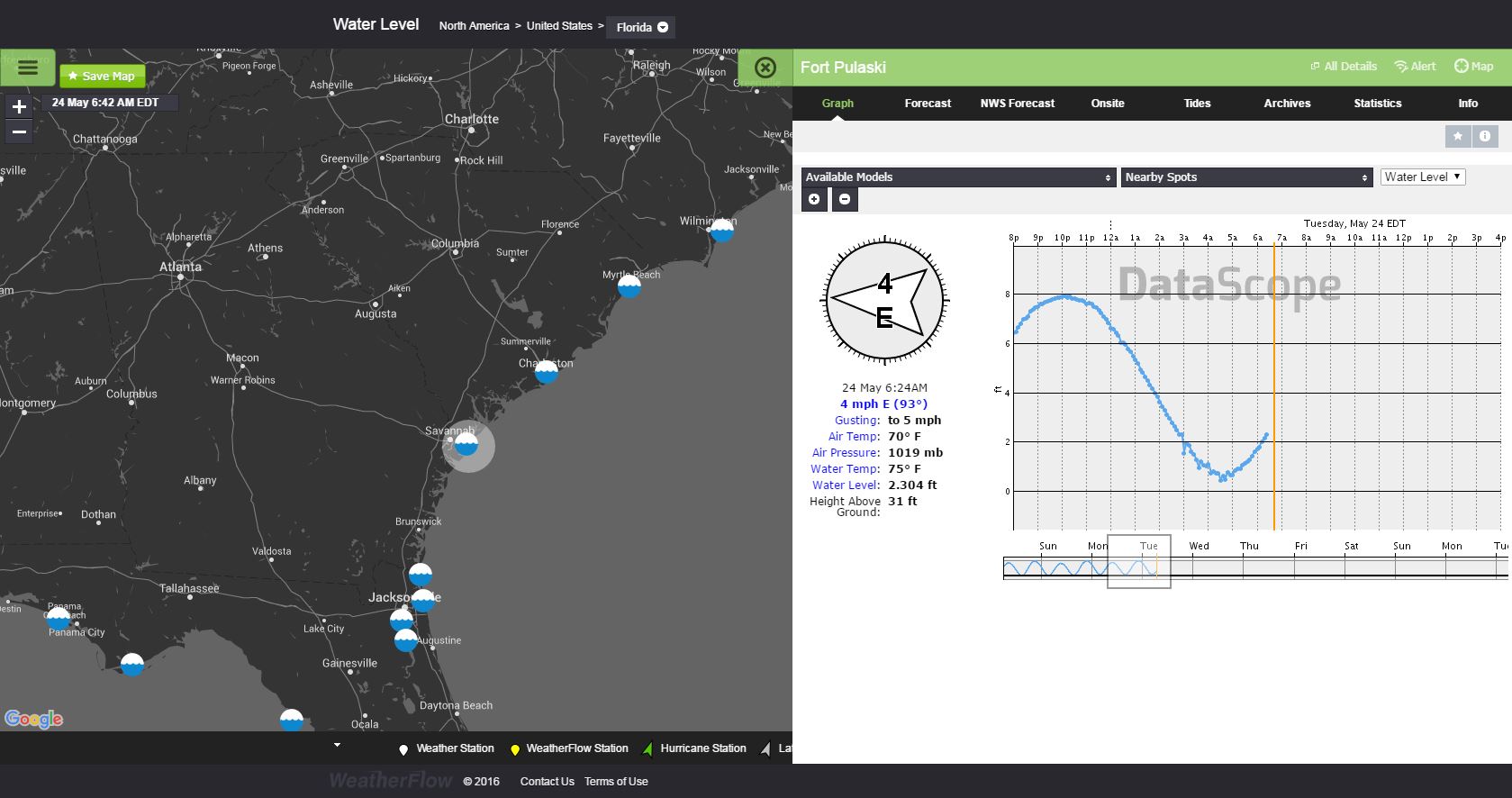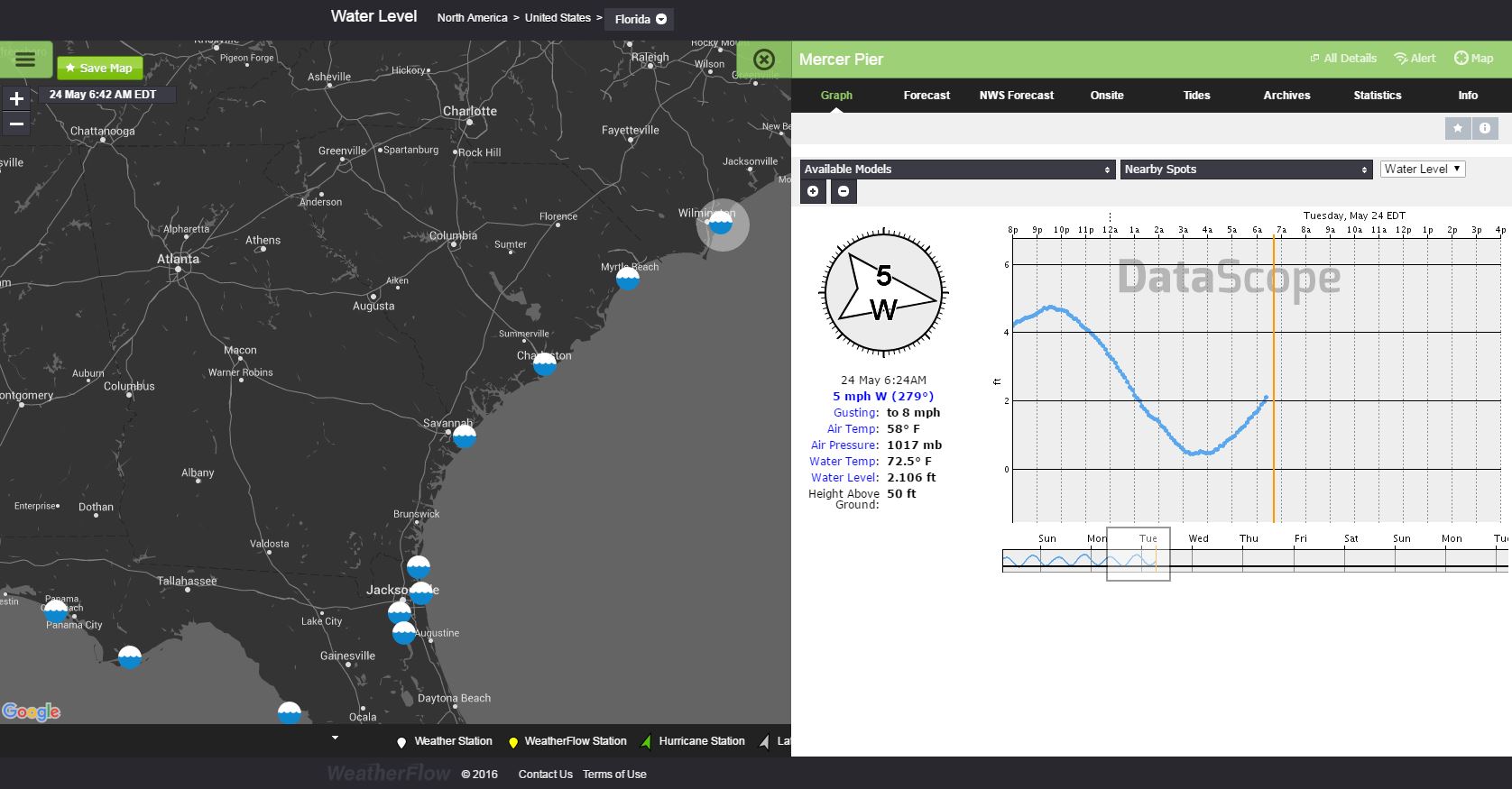 Slightly cooler air might also be spilling down along a ridge that develops in the midwest – and the GFS also sees the Bermuda High erode as a northern Atlantic High builds up along New Brunswick/Nova Scotia. This makes for a stalling mechanism over the SC area and a possible weakening process with it being nearly stationary over cooler waters dry air from the NW (and possibly a little bit of shearing along the western side).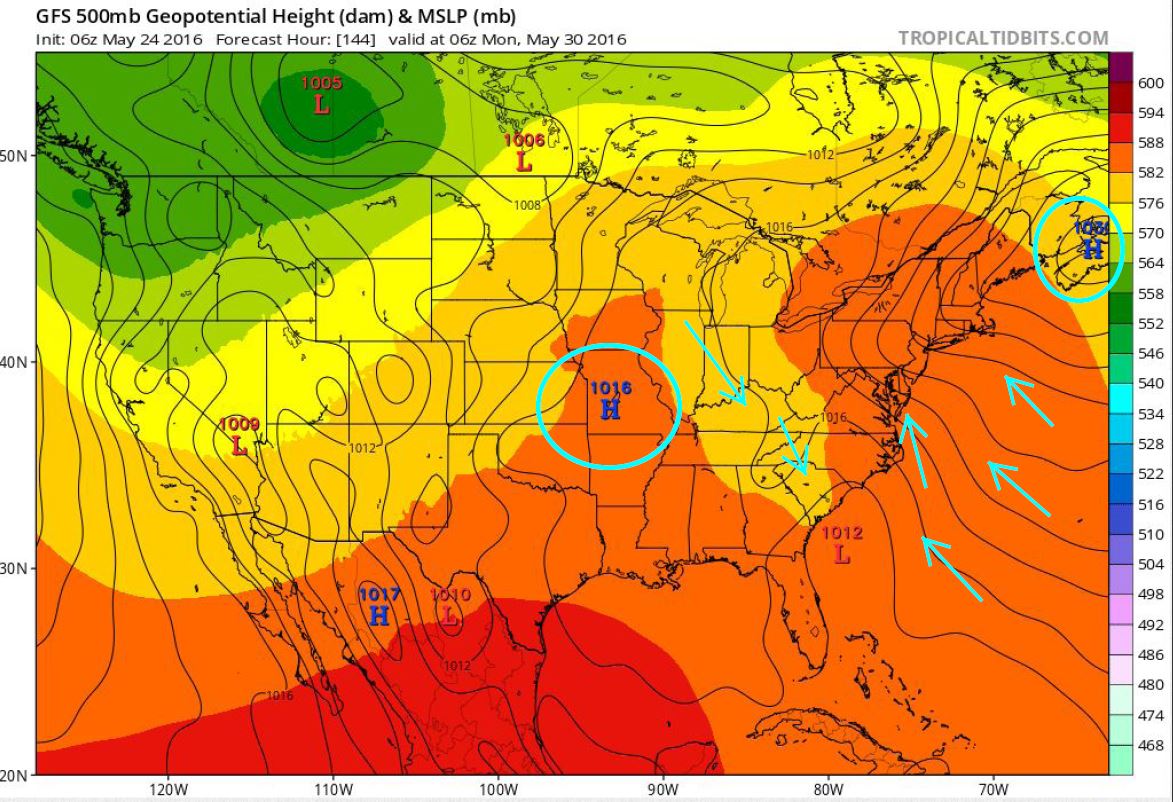 Either way, with this much agreement from major model sources, we'll be watching for development off the SE Coast this week and next week. Until then, take care and stay tuned in to the tropics with us.
Oh and don't forget – the name "Alex" was already used Jan 13-14 as it became a hurricane near the Azores. So the next storm name will be "Bonnie".
Cheers!
Shea Gibson
WeatherFlow Meteorologist/ Wind Forecaster
New Stations Projects & Outreach
SE Region/ East Coast
Twitter: @WeatherFlowCHAS
Outside Sources: globaloscillations.com, NASA Sport SST and Levi Cowan's Tropical Tidbits