by Weatherflow meteorologist Shea Gibson
On March 30, 2015, Mother Nature put on quite a show in the lowlands of SC and GA as a relatively new classification of cloud types called Undulatus asperatus (Latin for "agitated waves") rippled through the sky – appearing as rolling waves with incredible marbling effects.  These are often known to follow in the wake of storm systems and are fairly well known in the Plains states. However, these developed ahead of a cold front approaching the Southeast Regional Coastline.  Roll Clouds (rare) and Gravity Waves also appeared to be mixed in for a few extra visuals.
Here is the cold front approach with a gust front (fast moving outflow of cold air from storming) pushing ahead through to the coast and fizzling out. This is what caused the rippling/waving effects as the colder air pushed into a layer of warm air aloft suspended atop cooler, more stable air below:
If you watch closely in the center of the radar gif where the small + symbol is, you can see a "puff" surge forward towards the coast in an outward arc. That is the gust front.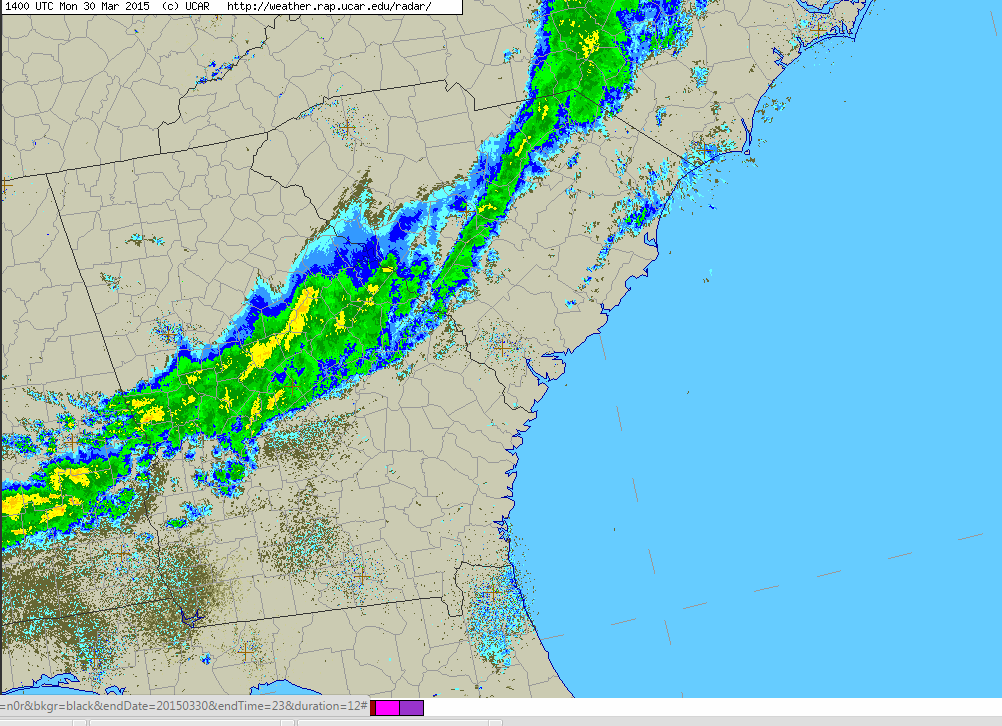 Visible satellite 9:00AM Eastern Standard Time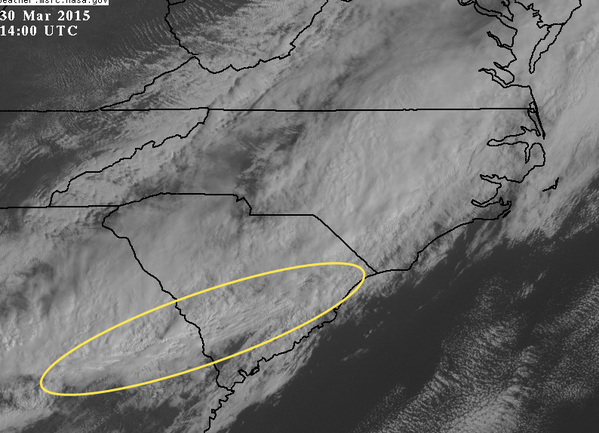 You can clearly see the waving with lower level bulging…
Photo by Wayne McClellen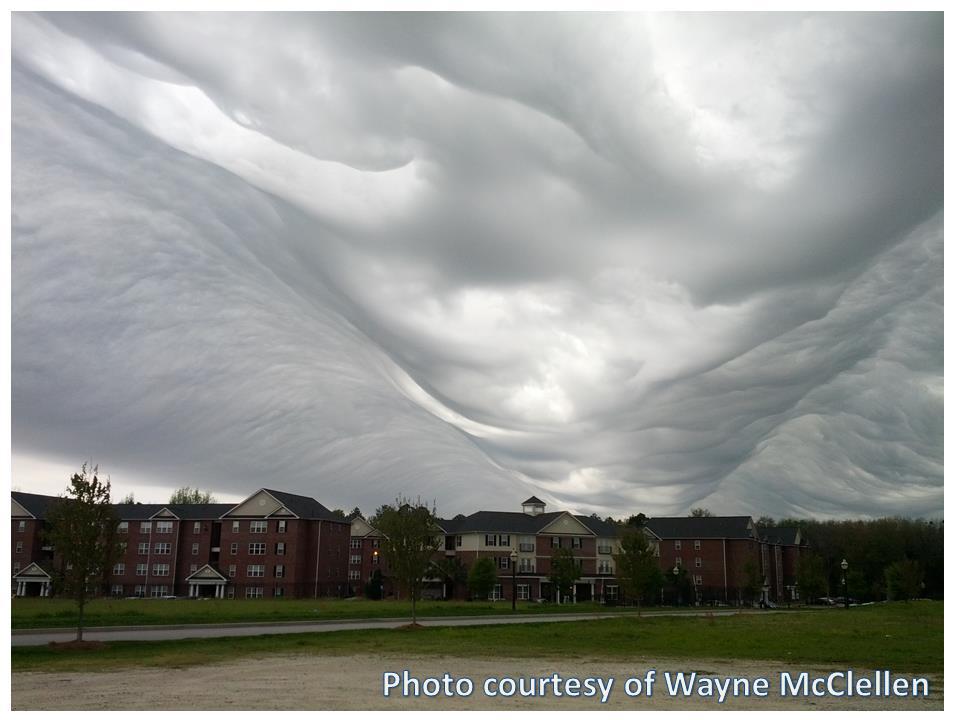 Here is a capture with semi-Gravity Waving effects…
Photo by Frederic Mora in Wagener, SC around 9:00am. This looks to be about where the gust front and the ripples start heading eastwards towards the coast (stable stratus on the left, rippling beginning to the right).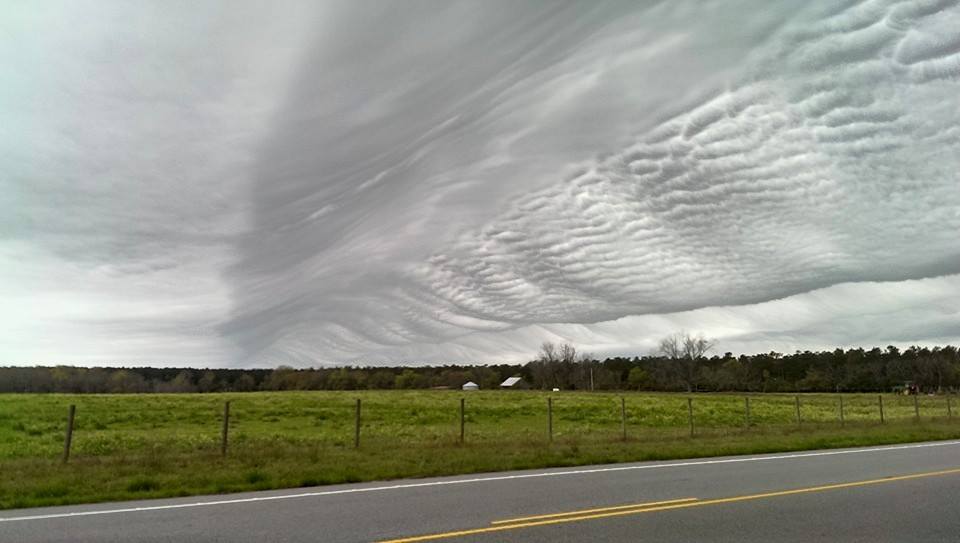 Here is a rare Roll Cloud (tube shaped type of "arcus cloud" that acts as a single solitary wave, or a soliton)
Photo by "armymedic6" out of Johnston, SC.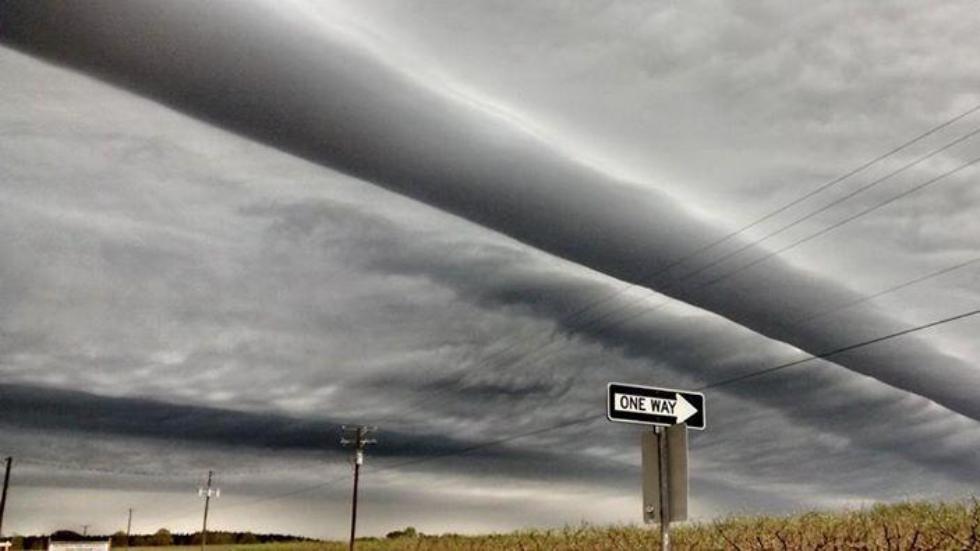 Misc others…
Photographer unknown….picture from Sylvania, GA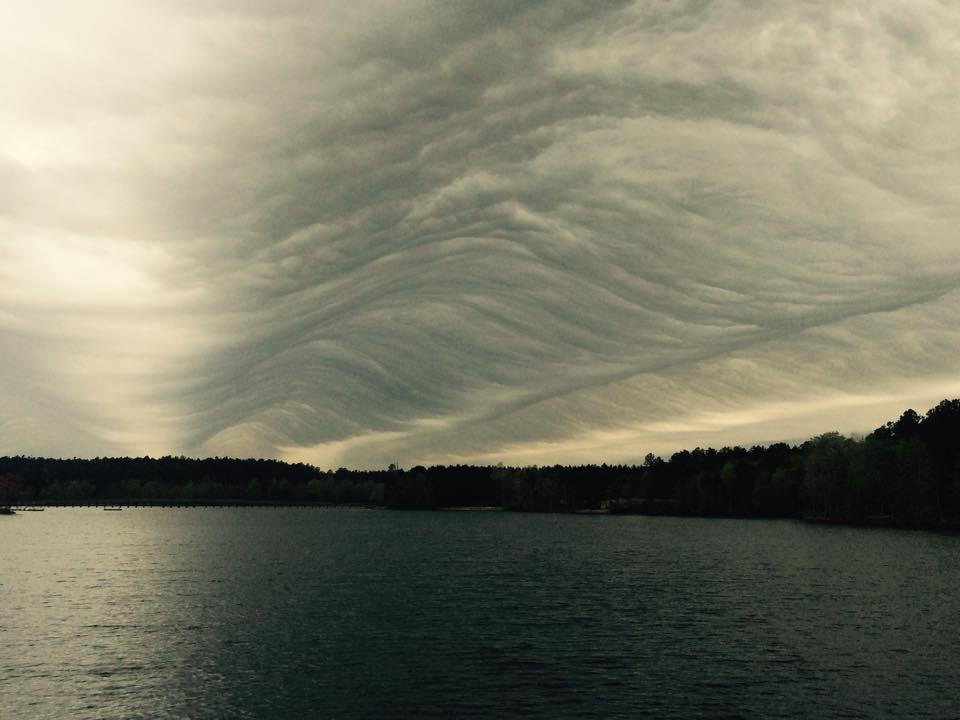 Below photo by Brian And Jessica Byrd from Screven County Elementary School,  also in Sylvania, GA.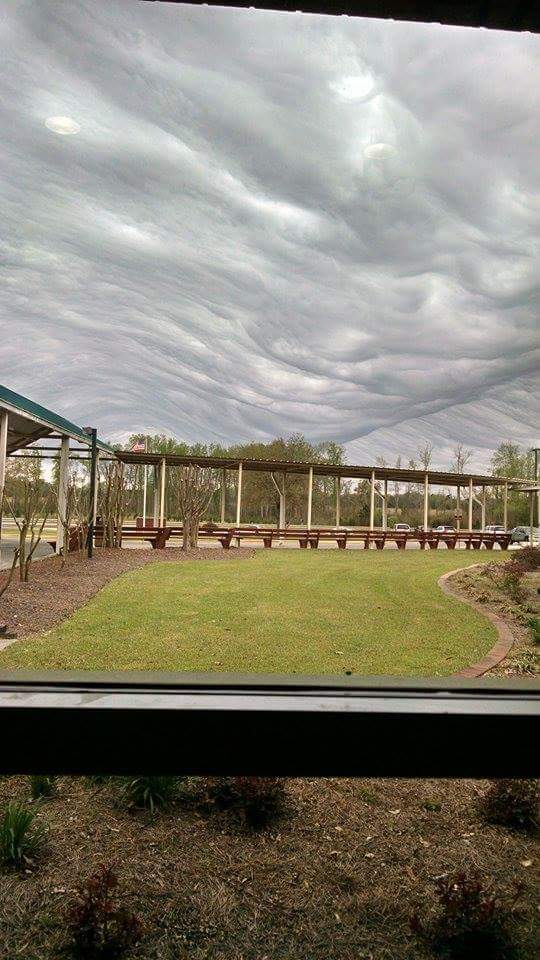 And a few links with live videos- PRETTY NEAT!
These clouds appear dark and ominous, but they typically are not dangerous or contain storm activity… it's the stuff of legends for sure as you could imagine.  Even though this cloud type has been around all along, it was proposed by the Cloud Appreciation Society in 2009 to be added as a species and has yet to be officially classified by the World Meteorological Organization to place into the International Cloud Atlas. We wish them luck!
Shea Gibson
Meteorologist SE Region/East Coast
March 31, 2015
P.S……
A little extra for the real weather geeks

…Here is the CHS 7:00AM EST Skew-T showing the warmer air layer and the driving mid/upper level Westerly winds.  Surface winds in Charleston, SC during this event climbed to 19-23kts along beaches and inside the Charleston Harbor. Marine layering did not develop since air temps were low enough to avoid decoupling over the cooler shelf waters.  It was an unusual approach to the coast for a cold front with absence of the typical warmer air pumping up from the South.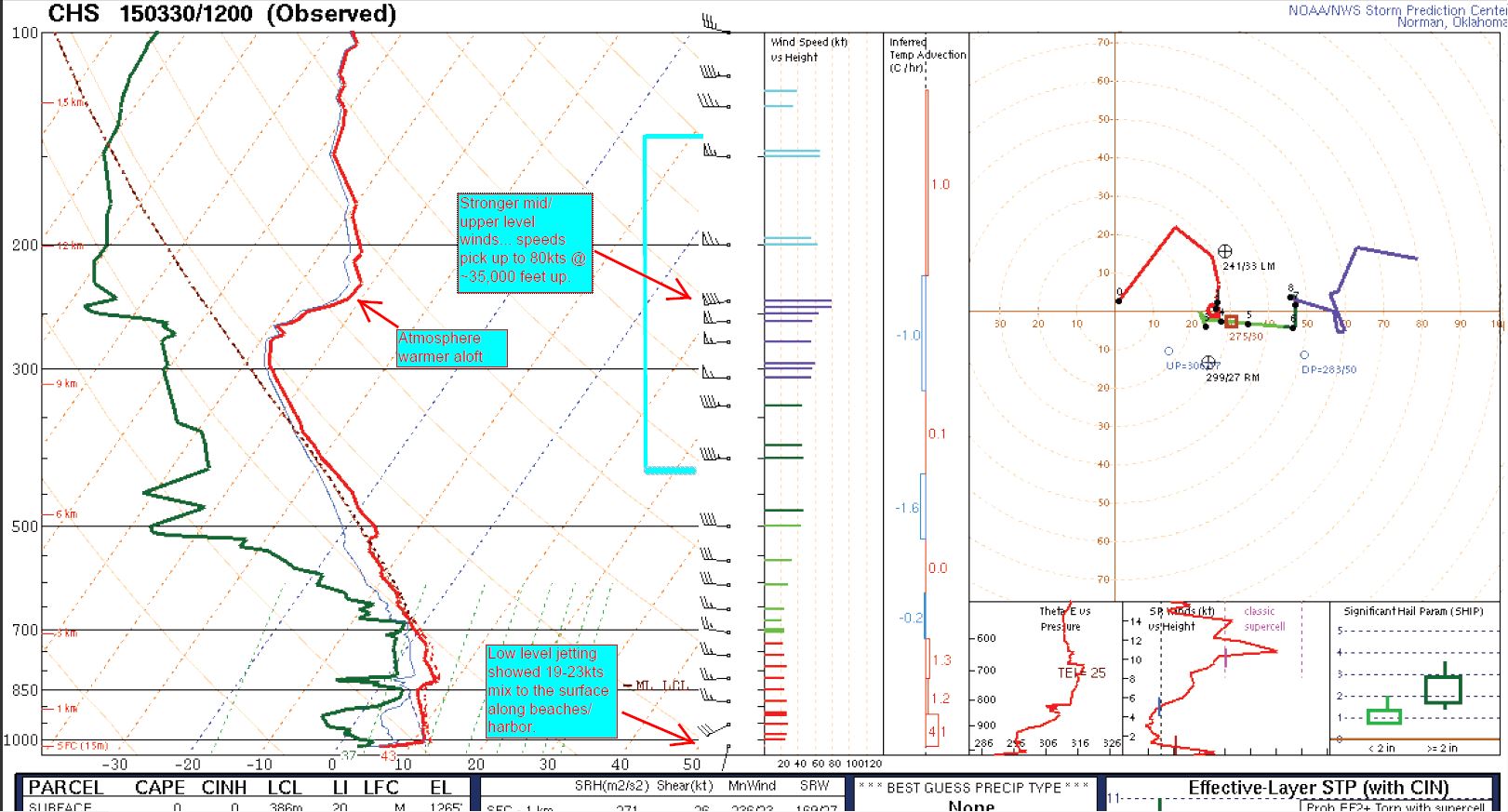 …and here is the rest of that radar loop showing the cold front dissipating as it pushes out to sea over the cooler shelf waters of the Atlantic (and unable to recover over the Gulf Stream). Sea Surface Temps are right around 59-60 degrees here.