Watch the North Pacific High moving towards the Bay Area and then hitting the coast!
by Mike Godsey, mike@iwindsurf.com
Int the first video you are at 18,000 feet.
The green areas are heavy with moisture and potential rain. Notice the distinct southward extending loop in the upper level winds and clouds that are moving towards California from the west.
This is an upper trough. Yesterday it and the low pressure and cold front associated with it shoved the the North Pacific High south of the Bay Area.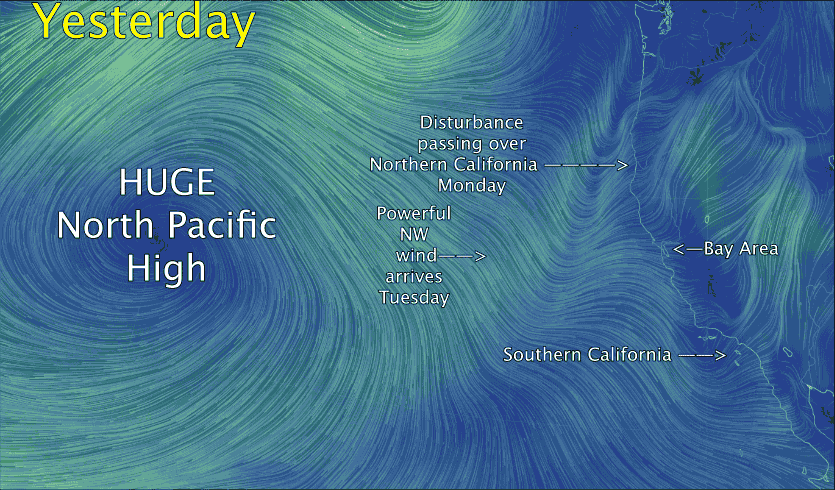 In the second video we are looking at the surface winds far below the upper trough.
Notice winds spiraling out from the North Pacific High. Also note the  strong NW wind but they were too far from the coast to impact Monday's winds.
The last video shows the location of the North Pacific High today. Note how the NW winds are now hitting the coast.
Now go back to the top video and looking carefully in the area on the west side of the upper trough notice the clouds moving  rapidly from the NW. These winds are currently battering the hilltops in the Bay Area with gusts in the 20-40 knot range. At times some of this energy will reach to surface which you will experience as strong blasts.