By Meteorologist Shea Gibson on 9/15/21
On Monday night, Tropical Storm Nicholas was close to making landfall along the Texas coast after a journey from the Bay of Campeche. It quickly gained strength through the day and we started seeing hurricane force gusts at a few of our stations near dusk. As the core of the system edges closer to the Matagorda and Sargent coast, our Matagorda sensor saw a one minute sustained winds of 66 knots (76mph) and a gust to 83 knots (95mph).
WeatherFlow works closely with NOAA/NWS/NHC to make our rich dataset available in real-time. And we have some of the best weather stations in the world! Our stations have been properly vetted and the data is considered invaluable during real-time events such as these. The NHC release an immediate statement when this occurred:
"Very recently, a WeatherFlow Station at Matagorda Bay, Texas, reported sustained winds of 66 kt with a gust to 83 kts (95mph). Based on this observation, Nicholas is being upgraded to a hurricane on this advisory, and a Hurricane Warning is issued."
For the record, Nicholas was upgraded immediately to hurricane status and a whole new set of warnings were issued as a result of the strengthening storm. Nicholas made landfall as a Category 1 hurricane near Sargent Beach, TX around 12:30 am CDT.
And now we continue on into the remainder of the hurricane season, which doesn't end until November 30th.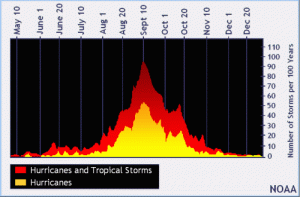 Stay safe everyone!
Shea Gibson
Meteorologist: SE Region & Tropics
Outreach and New Weather Station Projects