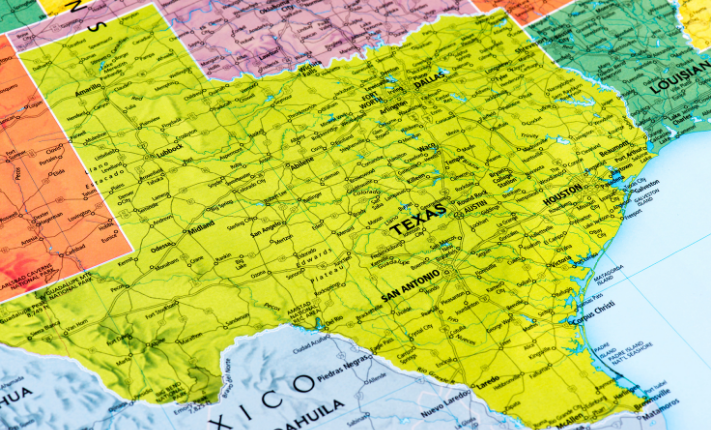 WeatherFlow's Pro Forecasts are starting back up around the country and we are happy to announce that we are adding several new regions to the lineup!
WeatherFlow will now be providing expert weather prediction for Texas, focusing on the coastal areas of South Padre Island, Corpus Christi, and Houston/Galveston, but to include other areas, such as Lake Travis. In addition to the new Texas regions, Pro Forecasts are available for coastal areas of Florida, the Southeast, the Northeast, the Great Lakes, the Northwest, California, and Baja California.
Pro Forecasts are accessible for Pro and Gold members of WeatherFlow Apps, including iKitesurf, iWindsurf, SailFlow, FishWeather, and WindAlert. Forecasts are issued daily at 7AM and 7PM.  In cases of unusual or unexpected weather, our team stands ready to keep you informed by publishing pertinent special updates.
Pro Forecasts are handcrafted by a local WeatherFlow meteorologist who knows the area well and understands how the winds behave in coastal areas.  Each one includes a briefing from the local meteorologist explaining the weather setup for that day and how it will impact winds in that region, including tables and charts for a number of locales. Here's a sneak peek: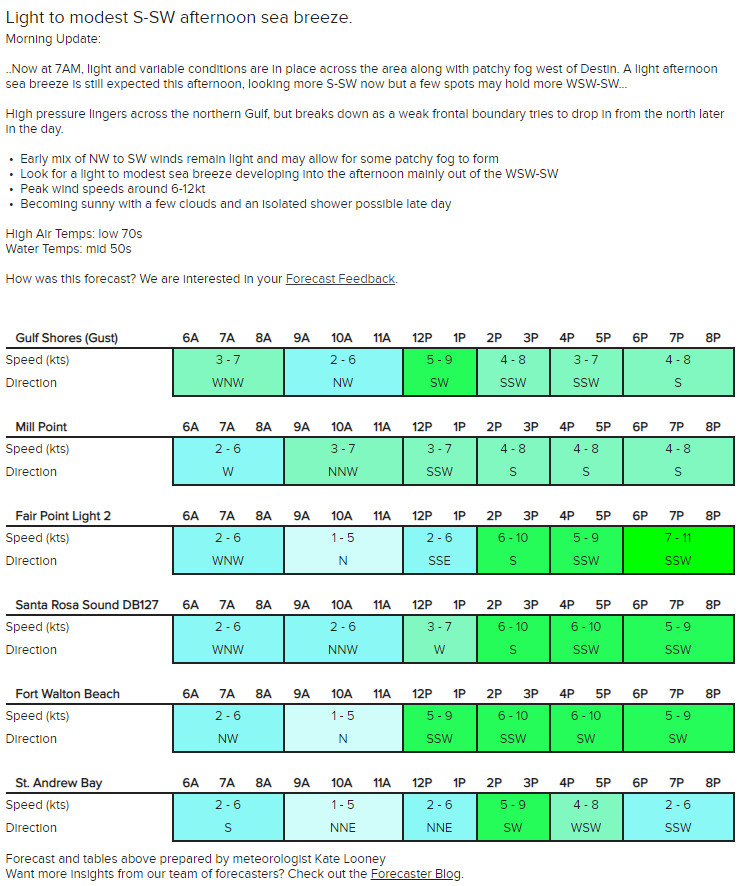 In addition to our thorough forecasts, we are working on a robust local information feature, which will provide helpful information, graphics, and photos from sailing and kiting destinations around the country. These will include recommended experience levels, preferred parking locations, wind data, and local safety warnings. Do you have a feature you'd like to see in our WeatherFlow apps? We would love to hear from you! Contact us at info@weatherflow.com.