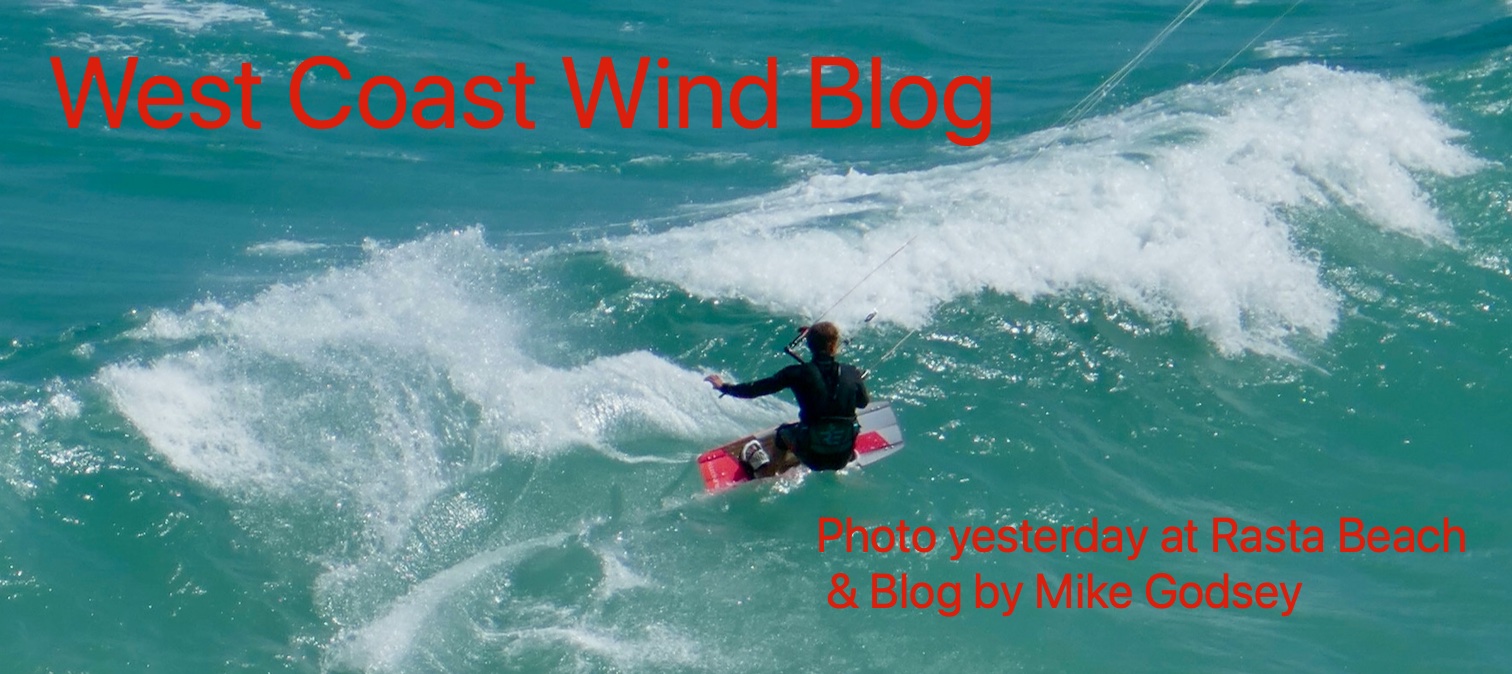 by Mike Godsey:  Baja daily human forecast   Questions about the forecast:   Mail me mgodseywf@gmail.com

Yesterday was a pretty wild day. It started with heavy clouds, scattered light rain and wild random gusts.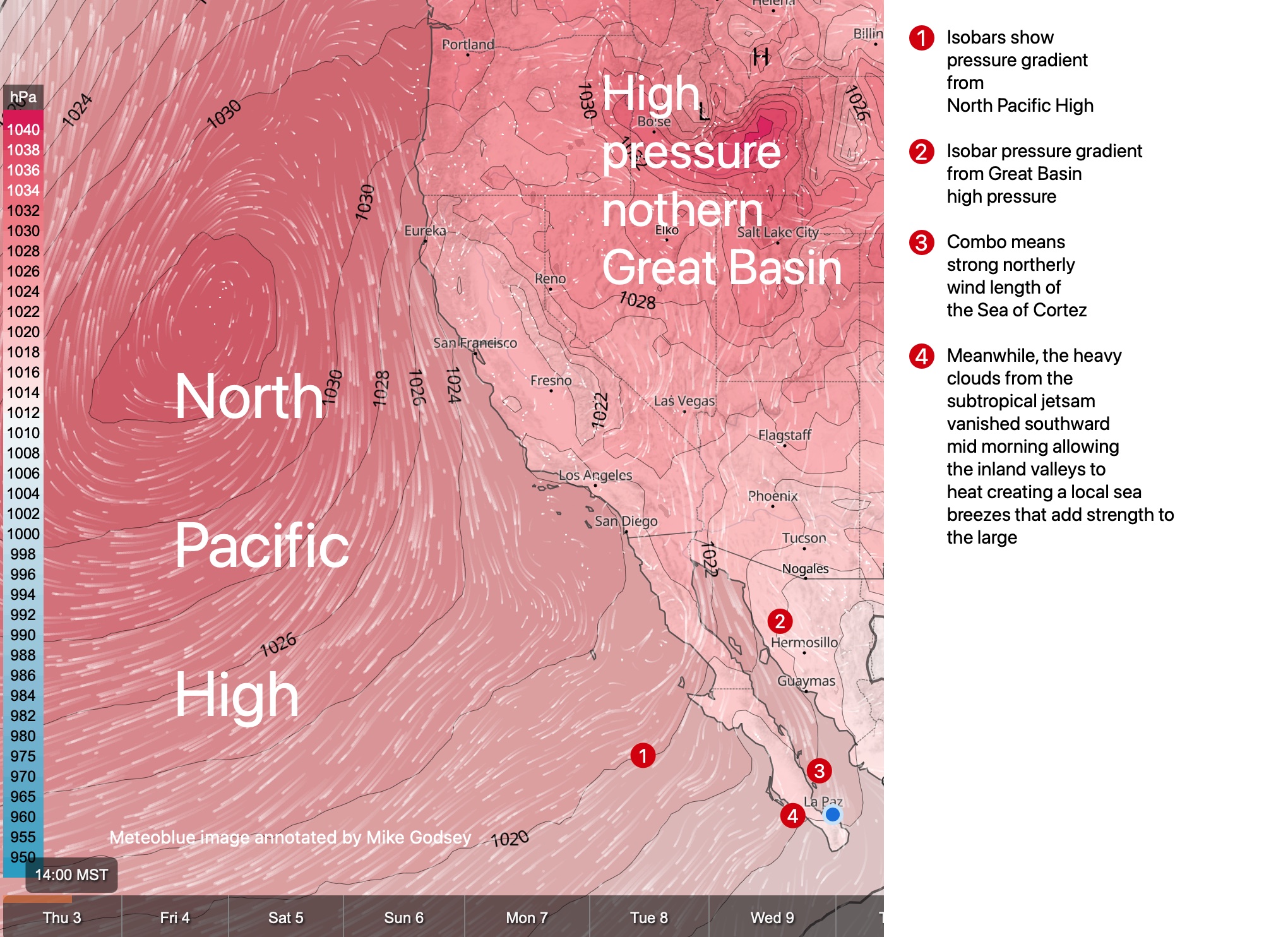 But as I forecast the clouds cleared fast and the thermal effect of the inland valleys heating helped steady the wind a bit. But the overall wind was a battle between winds from 2 different directions so despite the great swell the wind quality was often poor.
While the thermal local sea breezes were generated locally the bulk of the winds was a combo of NNW wind from the North Pacific High + N to NNE winds from a high pressure in the Great Basin.
As you can see in this image the isobars of the two high pressure combined and lined up over the Sea of Cortez. And since it had already been blowing over the northern 2/3 of the Sea of Cortez Wednesday we saw the long period swell you see in my photo above.