The North Pacific High was very active in Baja waters this spring but has provided scant strong NW winds for the Northern California coast this spring in March.
This week a rapidly enlarging North Pacific High has formed north of Hawaii and will bring strong NW winds to the San Francisco Bay Area and the Central California coast starting Tuesday. It remains to be seen how well these winds fill into the Southern California coast.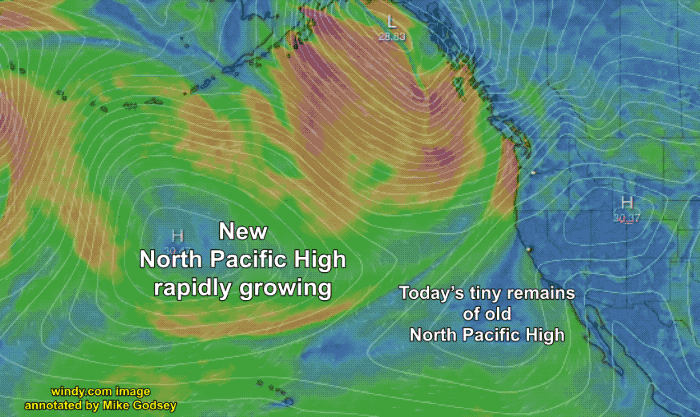 This isobar animation shows how this scenario unfolds over the Pacific.
Notice how Sunday there is high pressure in the Great Basin which does not encourage strong coast winds. Then by Tuesday low pressure develops in the Basin which accelerates the NW winds and encourages it to move inland into the Bay Area.