A prolonged period of mild southerly winds due to lingering eddies and the Central Valley thermal low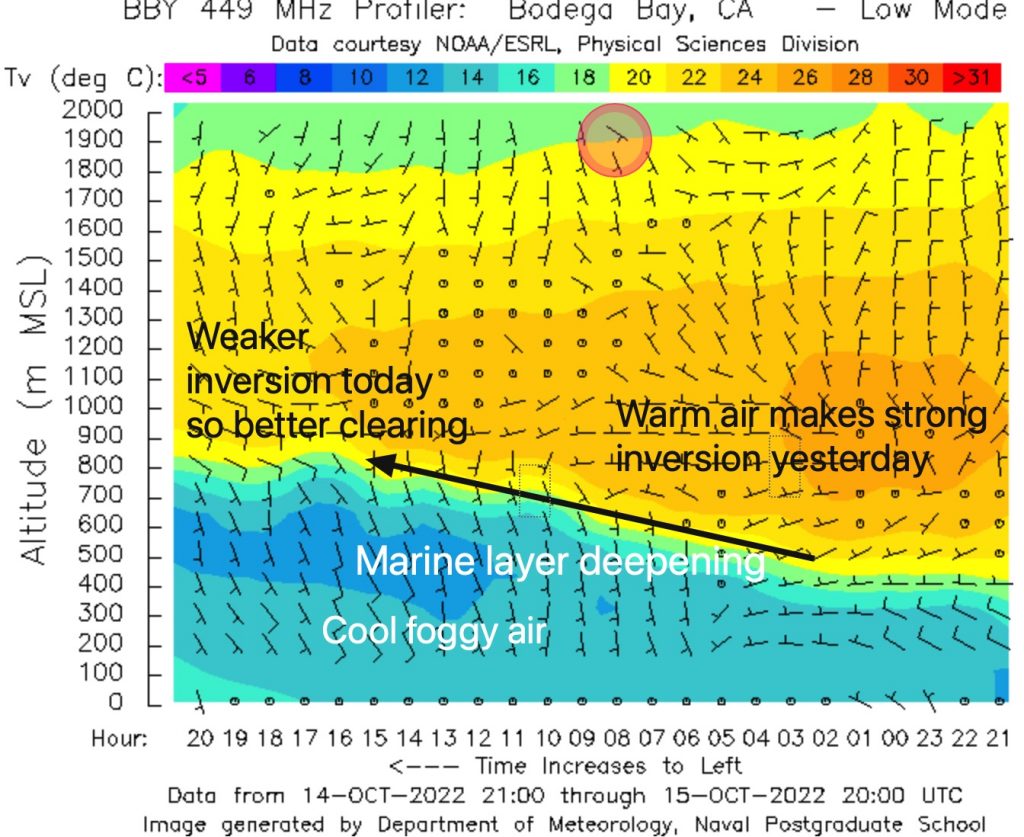 expanding over the Northern California has keep the marine layer very deep recently.
This first half of October has been more like a classic "June Gloom" than the antiquated phrase "Indian summer" for October weather.
Today is exceptional since the marine layer clouds are almost 2000 feet deep.
This first image shows how much the marine layer, in blue, has deepened overnight.
Also, notice that the inversion, where warmer air aloft caps the marine layer is weaker today than yesterday so I expect better clearing despite the deep intrusive clouds.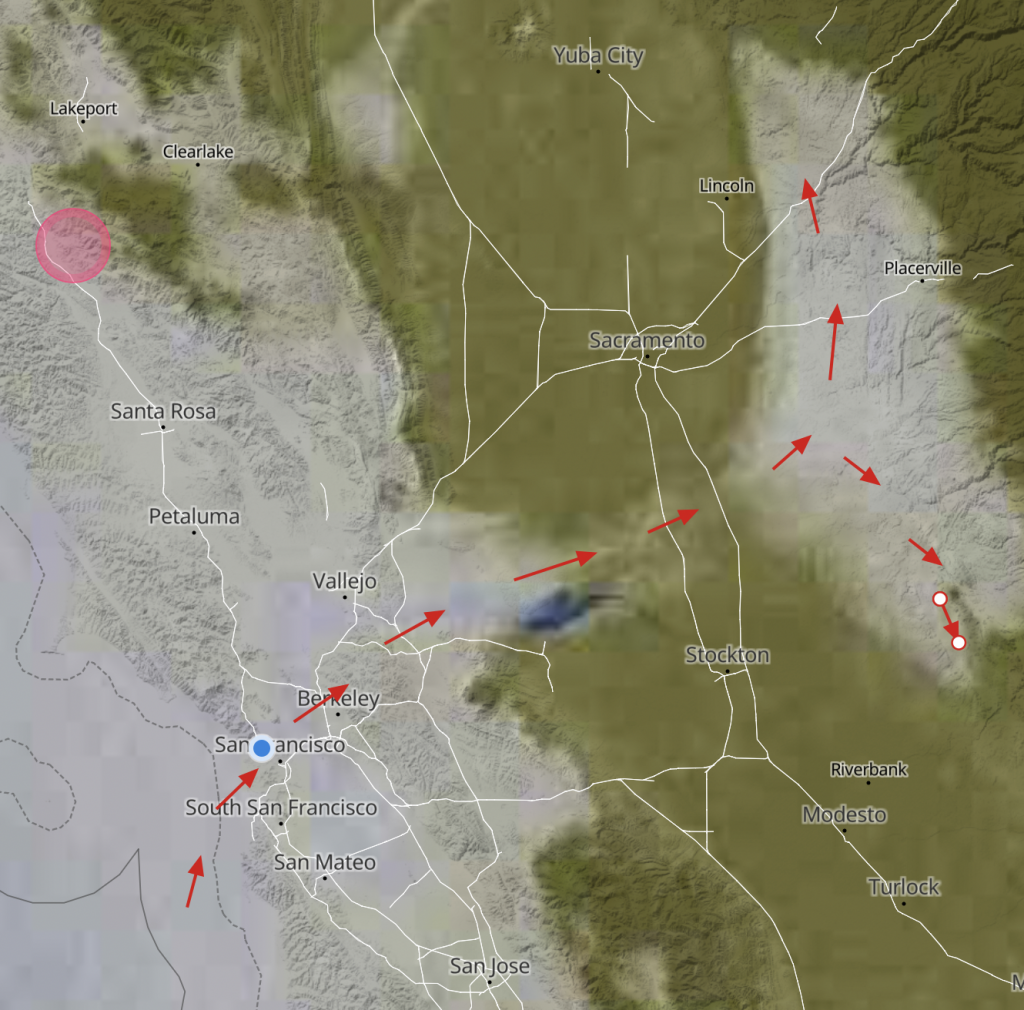 In this next image, you can see that the marine layer is so deep that it has gone over the East Bay hills with a thin streamer of fog going across the Central Valley to the Sierra Nevada due to the pressure gradient over Sacramento.
Notice that as the fog crashed into the Sierra Nevada the pressure gradient toward Redding and Bakersfield has turned the fog to the north and the south.
It will be interesting to see how this mass of fog retreats later today. My forecast is for a retreat to near the Golden Gate. Frankly, it is hard to imagine that right now.