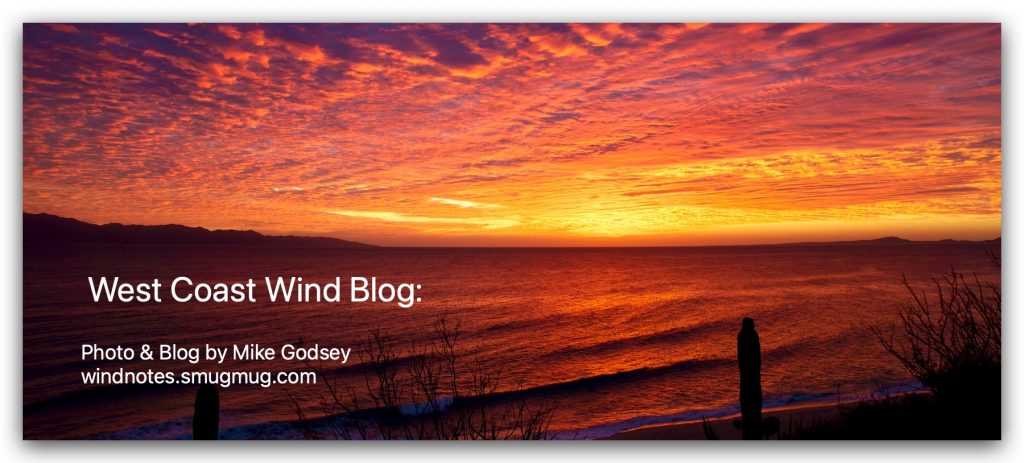 This photo from 2019 shows the dawn clouds from the sub tropical jet stream. They make for a beautiful sunrise and this big swell rolling onto the Rasta Beach north of El Sargento sure look promising. But all those clouds mean it was difficult to get coastal valley heating we needed to get that big El Norte wind to the beaches reliably. On that day you had a long slog to the wind line.
Today, November 20, 2022, looks very promising for upper-teens to low 20's El Norte winds with gusts stronger. However, lurking just several hundred miles to the south is a real winds killer. In theory, we are in for a long spell of El Norte winds but by midweek that wind killer may be closer to Baja's East Cape.
This satellite image from dawn today shows the clouds and rain of the Sub-Tropical Jetstream.