Forecasts are great but it is always nice to have empirical confirmation of when the forecast winds will begin to build at the beaches.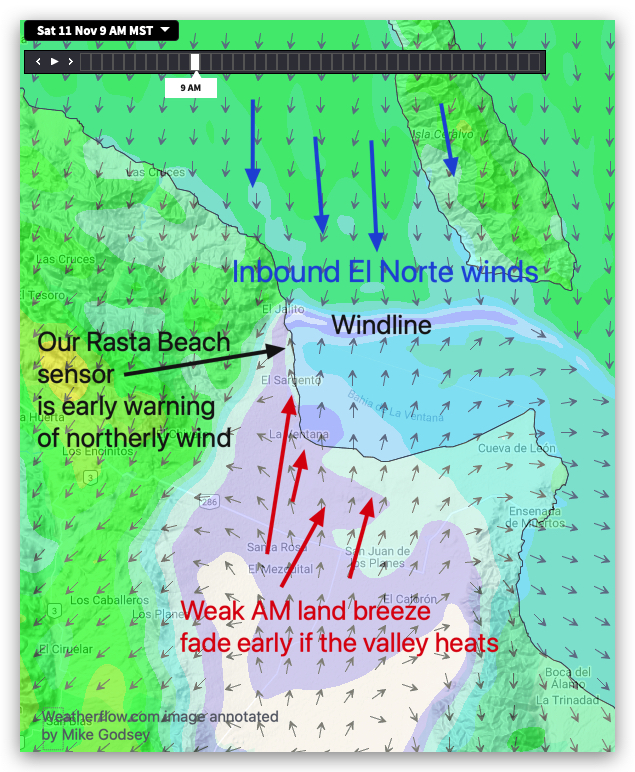 That is one reason we installed one of our Tempest sensors at the Kitesurfing Planet shop and restaurant at Rasta Beach north El Sargento.
In this first image you can see the modeled El Norte winds for 9 AM.
Notice how these winds first build on Isla Cerralvo and the outer waters off El Sargento. This is why you see the streamer of clouds over the island at dawn on a El Norte day.
These winds hit the Rasta Beach an hour or two before they reach our 2 ProNet sensor near Baja Joes in La Ventana.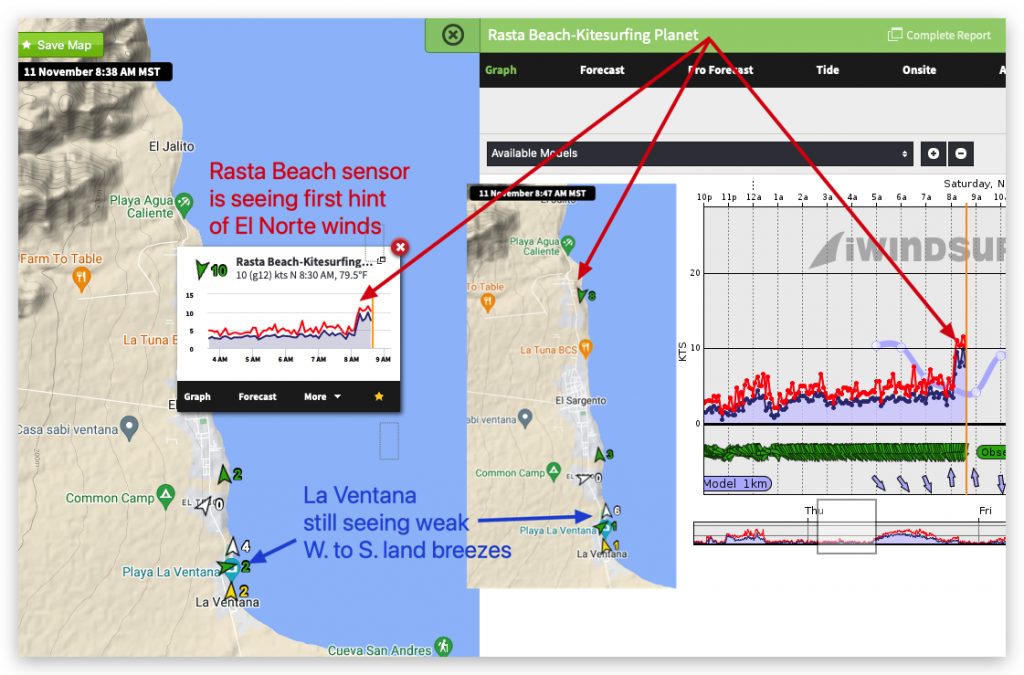 In the next image you can compare the winds at Rasta Beach with the La Ventana winds at 8:38 AM.
Even though La Ventana is still seeing weak land breezes Rasta is seeing northerly winds. By the time this sensor is in the low to mid-teens you could make the drive at Rasta for an early start of your wind day. Or, just wait in La Ventana for the wind to arrive.
Despite Rasta Beaches earlier start El Norte type winds are usually a bit stronger and closer to shore at La Ventana. BUT… when there are only weak low to mid-teens wind Rasta is almost always stronger than La Ventana.