by Matt Souders with graphics by Mike Godsey.
This historic early-season easterly wind event got off to a dangerous start this morning. High winds over Yakima, WA fanned the flames over an 80 sq. mile wildfire. The smoke from that fire can be seen in this visible satellite loop arcing SW, then westward over the Gorge. Visibility dropped to near zero in the Hatch/Swell zone.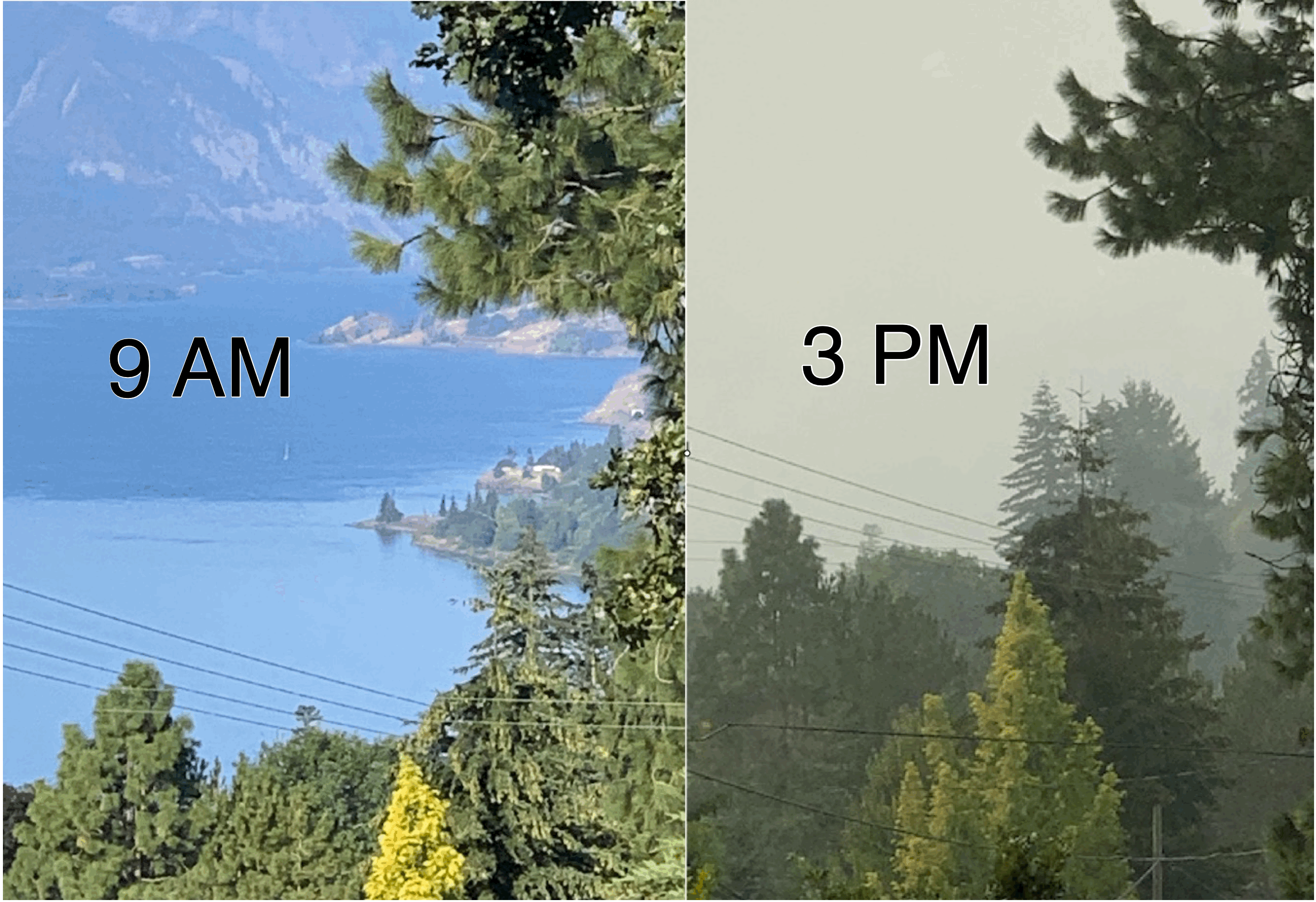 This wild pattern comes to you via Typhoon Maysak. The storm made landfall in Southeast China last week and curved northward.
When it became an extratropical storm, it also transported a ton of tropical heat and moisture far north into the storm track. That lead to the formation of the intense maritime low near the Aleutian Islands in Alaska, which knocked the arctic air loose from Alaska and Northwest Canada, and will soon produce late-summer snowfall in the hill country of Colorado.
From Weatherflow.com wind forecast Sept. 7:
These fair, hot summer days have been a breeze (pun most definitely intended), but the unofficial start to fall has arrived and one heck of a polar haymaker is headed for the interior west. A bomb cyclone near the Aleutian Islands has dislodged a strong surface high from the interior of Alaska and it's on its way down the 'arctic slide'. Along with that polar express, a coastal thermal trough will deepen as the day wears on, so we'll start with only light and variable winds, but gusty easterlies will build by the afternoon. 

Given the strong digging shortwave upper-trough that is bringing us a taste of the Yukon, the hot ground this cooler air is blowing over, and the time of year, those easterlies will not be as focused in the traditional Rooster/Stevenson/Viento zone as you might expect, meaning what we get will be extremely gusty. And that goes for the entire Gorge. Even out east, we could see wind gusts in excess of 40 kt. With all this wind, the region is primed for wildfires, and if any do get started, they're going to spread like…yeah, that's where that expression comes from.
Lower Columbia/Western Gorge: Jones Beach may start with light westerlies, but the easterlies arrive by noon at the latest. Look for up and down ENE near to low-teens. Rooster Rock starts off with light westerlies, then goes to near-calm, then, by noon, turns E-ENE and begins a build to the low-30's by sunset. Gusts here could reach 40 kt by the end of the day. Stevenson sees light drainage winds in the early morning, then shuts down, then turns ENE and builds to the mid-'20s with gusts to 35+ kt possible late.
Corridor (Viento to Event Site): The Corridor starts with mild westerlies – mid-teens for Viento early, near to low-teens elsewhere. But easterlies charge in and we see wildly up and down winds averaging in the low to mid-teens with gusts to 20+ kt possible (upper-teens to low-20's for Viento and gusting to the upper-20's).
Near East (Mosier to Doug's): Doug's sees very early near 10 kt NW drainage breezes, but turns SSE-SE with afternoon gusts occasionally topping 25 or even 30 kt and average winds in the mid to upper-teens at times. Winds 1-3 thousand feet up are NE by the afternoon, though, so this is going to be a swirling, irregular, holey mess.
East: (Celilo to Tri-Cities): Maryhill and The Wall see ENE mid to upper-20's with gusts hitting the upper-30's in the afternoon. Arlington gets near 30 kt gusting to 40+ kt NE.