Weak winds prevail today as eddy spins.
by Mike Godsey, mike AT iwindsurf.com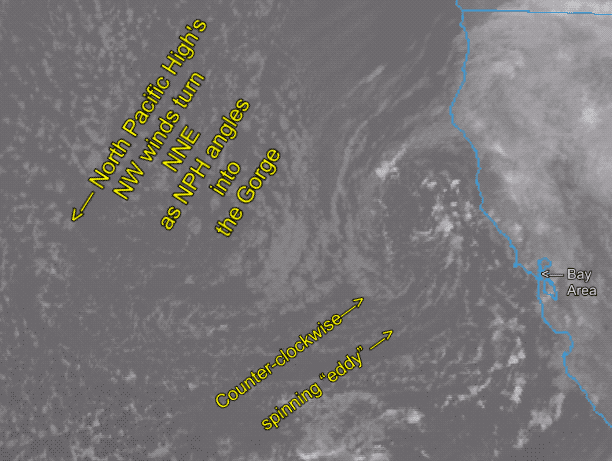 There is a robust North Pacific High today stretching from Hawaii to Puget Sound. But it has an extension or ridge that is moving towards the Columbia River Gorge. This means that the North Pacific High's surface NW winds are more NNE over the ocean rather than the typical NW. This flow direction helps create a large eddy like low pressure off the San Francisco coast. So with no NW wind and low pressure near us the winds will be limp except for some SE winds flowing towards the eddy. You can see all  of  this in this infrared satellite animation I made this morning.