Daily human La Ventana & Los Barriles forecast.

by Mike Godsey : Gorge & Baja photos & videos
ikitesurf.com/iwindsurf.com, mikeATiwindsurf.com
UPDATED immage at 9:40 AM
The long promised El Norte winds are hitting low 20's outside at dawn today but the also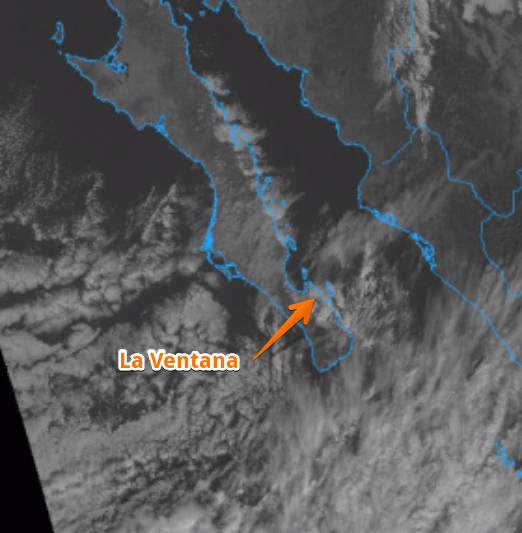 promised clouds are an issue. The satellite imagery shows that the high subtropical jet stream clouds are quite sparse and by themselves would only shave a few knots of the wind by limiting the inland valley heating and local pressure gradient.
However lots of patchy but heavy low clouds will be an issue especially in the morning. The latest output from the models suggest we get some clearing this afternoon so there is still hope for fairly reliable winds at the beach.