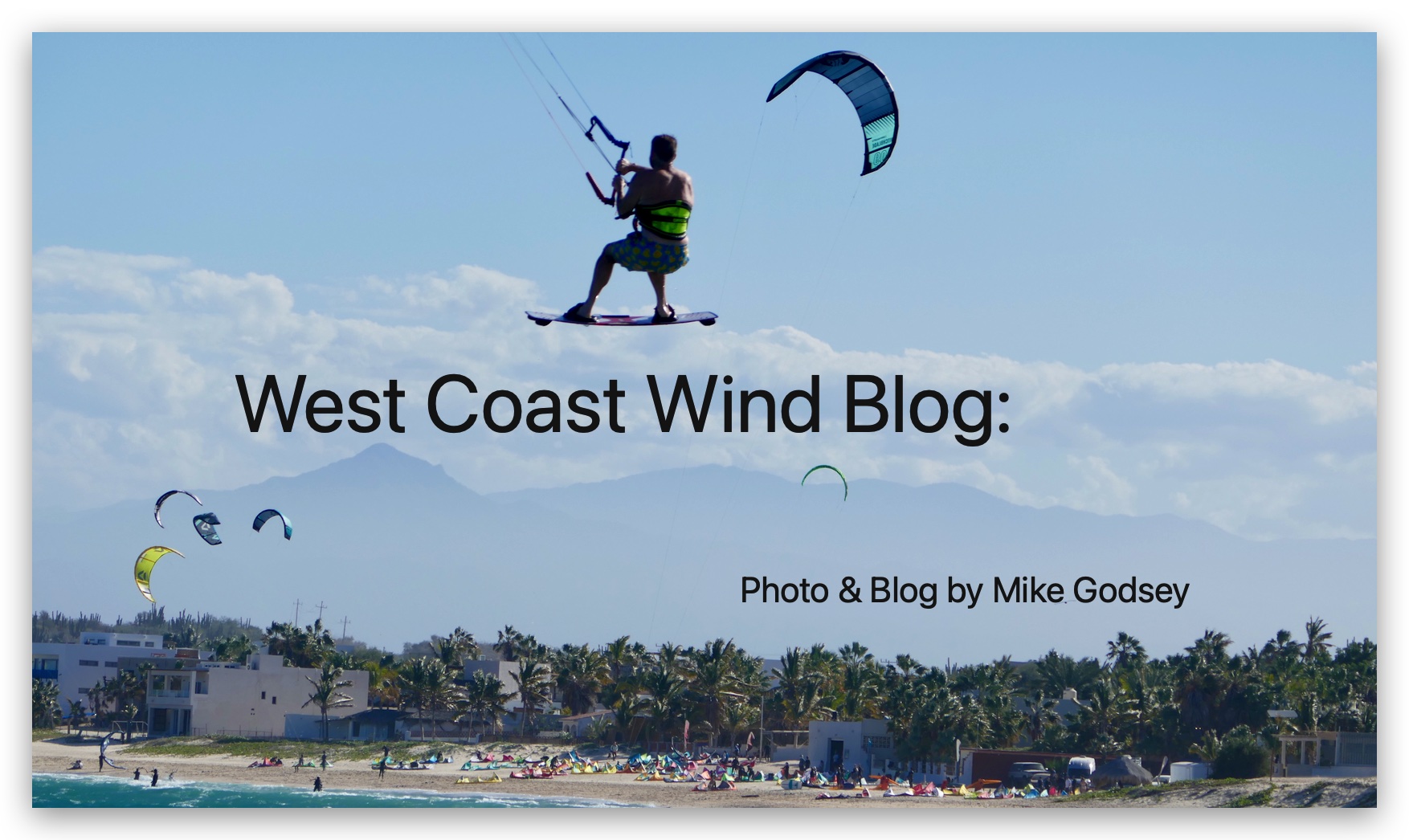 West Coast Wind Blog: by Mike Godsey:  Baja daily human forecast   Questions about the forecast:   Mail me mgodseywf@gmail.com
Many thanks to the people who requested the continuation of the daily Baja blogs. Unfortunately, with the season slowly ramping down for most tourists, there were not enough requests to justify working on a blog every day. So from this point on I will only be doing occasional blogs. Thanks for your support and a great season!
If you are a kiter, winger or windsurfer high pressure from the NPH or the 4 means strong winds to fill your tool. However, for Pacific side surfers these high-pressure zones have a very different value. When there are strong offshore winds it tends to make a wave last longer as the wind force supports the face and crest of the wave.
And when we have strong El Norte winds in the Sea of Cortez like today some of that surface wind funnels through gaps in the mountains that form the backbone of Baja. And when there are also strong El Norte winds aloft this really enhances the easterly offshore winds on the Pacific side.