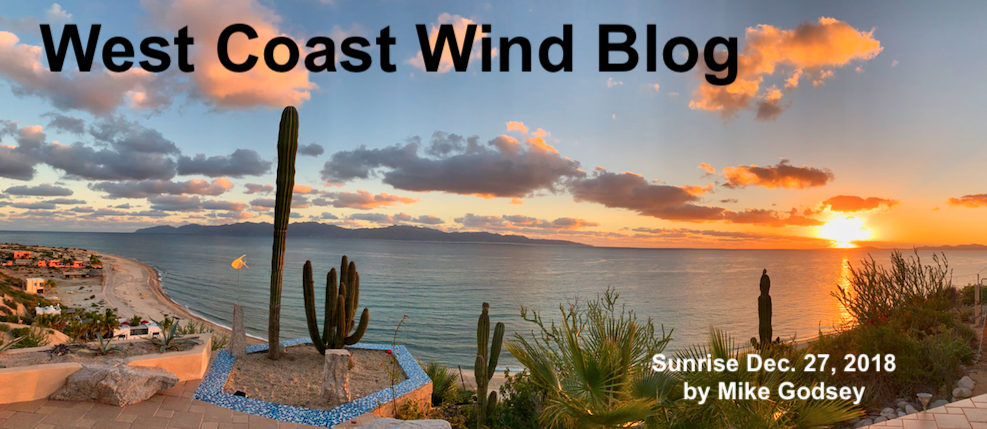 Daily human La Ventana & Los Barriles forecast.

by Mike Godsey : Gorge & Baja photos & videos
ikitesurf.com/iwindsurf.com, mikeATiwindsurf.com 
Nice blue skies yesterday and today but looking at the image below you can see in yellow and orange the moisture and clouds of the subtropical jet stream above 10,000 ft. This mass of water vapor is streaming from the WSW and several models have it moving northward over Baja's East Cape tomorrow. If this happens and the high clouds are thick then they will weaken the local sea breezes and make it harder for the El Norte winds to curve into our beaches. Right now my guess based upon watching the satellite imagery is that these clouds mostly stay south of Los Barriles.