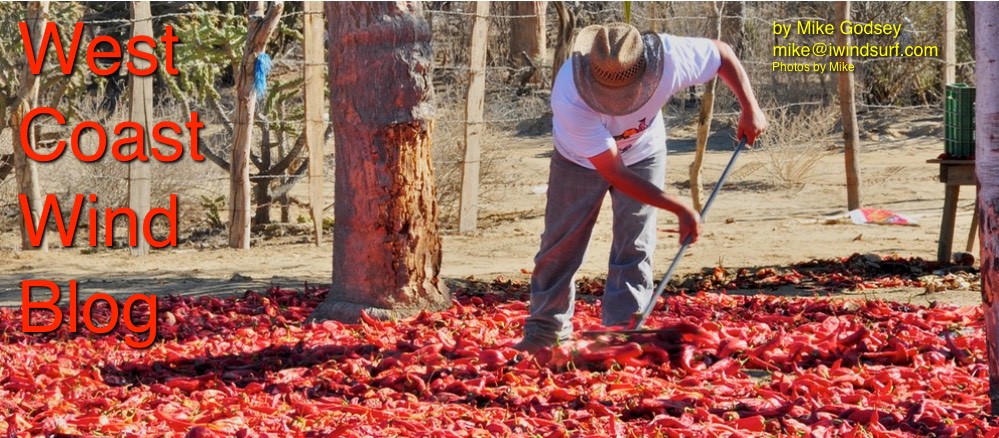 by Mike Godsey : Gorge & Baja photos & videos
ikitesurf.com/iwindsurf.com, mikeATiwindsurf.com
Daily human La Ventana & Los Barriles forecast.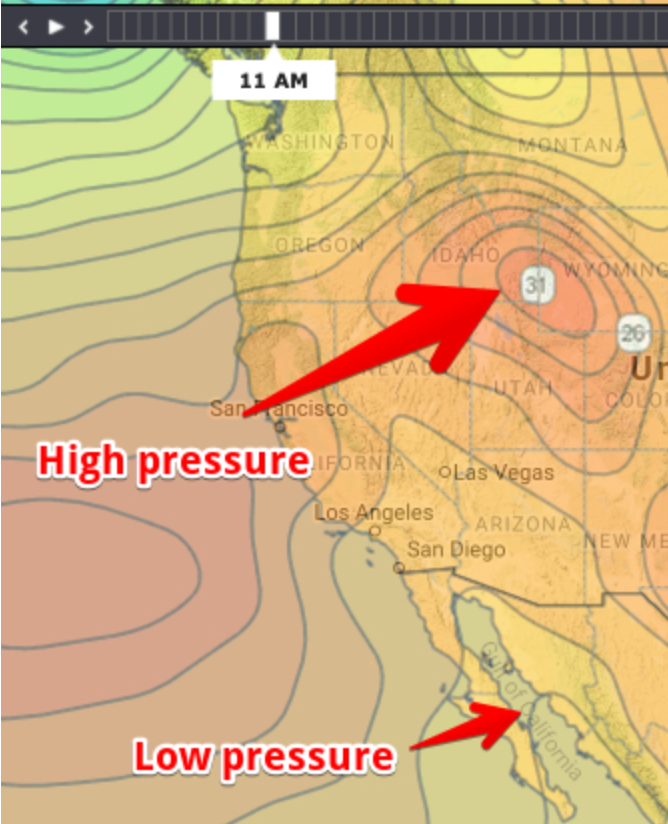 There is high pressure building in the Great Basin this Friday Tuesday, December 28, 2018. Right now it looks like the isobars only tighten over the northern Sea of Cortez Friday with a full El Norte wind event arriving at Baja's East Cape Saturday. With strong surface winds turbo charged by strong NNE winds 1000 feet aloft we should see GUSTY winds in the low to mid 20's range. There is a chance that high clouds may make it hard for the full brunt of the winds to reach the sand but just outside will be windy.
IF we have blue skies Friday the weak El Norte winds on Baja's East Cape combined with the local thermal winds may bring La Ventana and El Sargento into the mild upper teens as a preamble to the big winds Saturday.