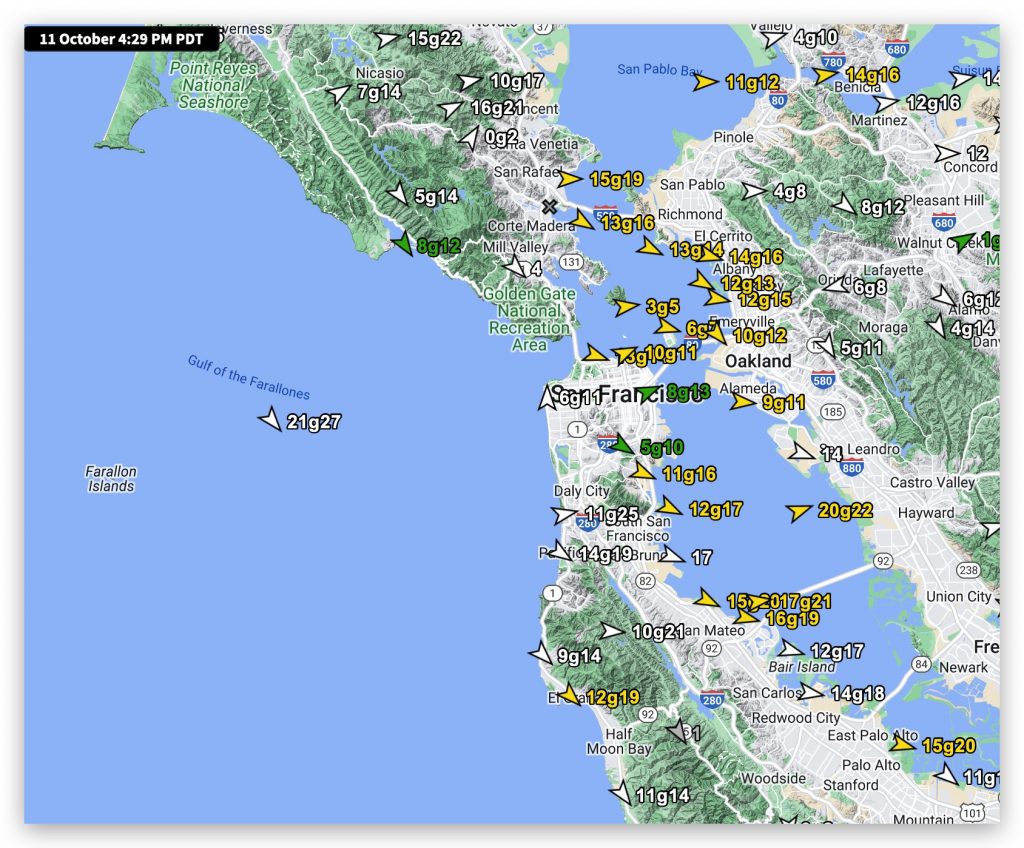 Today, both Southern California and the San Francisco Bay Area had sites with unusually strong winds for mid-October.
This was due to part of the North Pacific High being unusually far north for this time of year.
Plus early season wintery storms have been pushing a ridge from the NPH close to the California coast.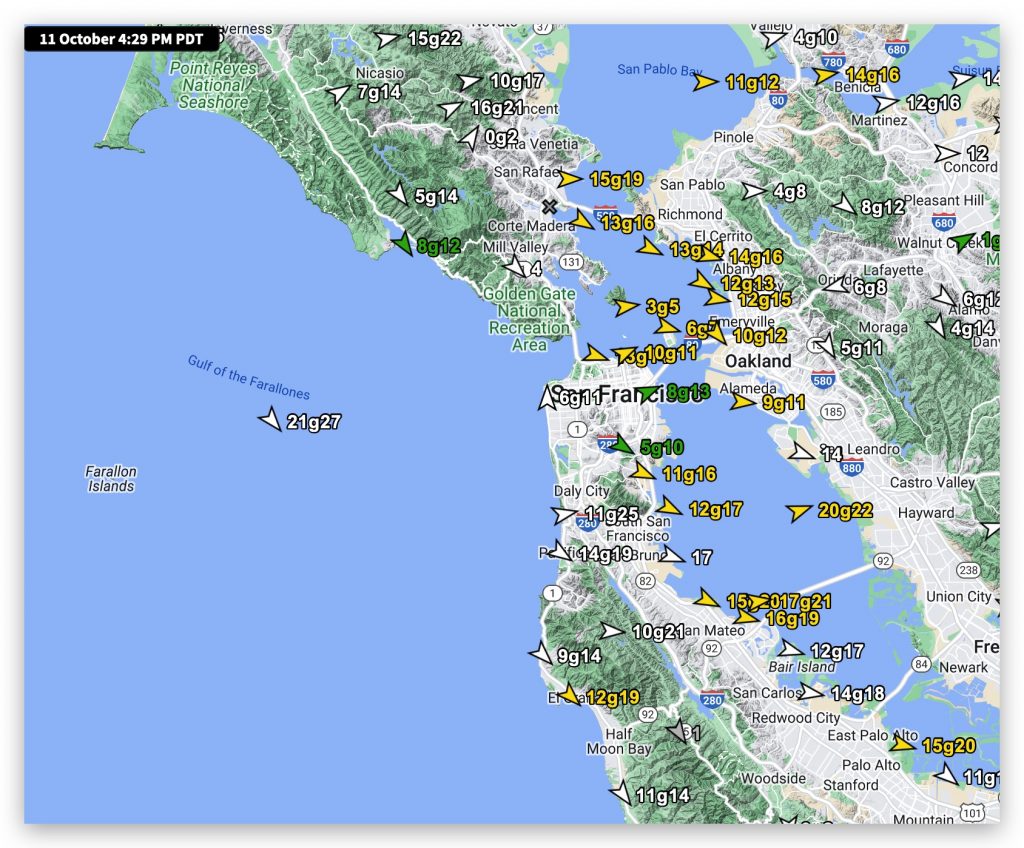 Unfortunately, those NW winds will fade some Wednesday for San Francisco and Southern California will have to contend with southerly eddy winds so the coast westerly winds will be less reliable.
This happens low-pressure expands from the Sea of Cortez and the Southern California Deserts over the California coast.
This pushes the NW ocean winds away from shore while also weakening the pressure gradient from the ocean to the interior.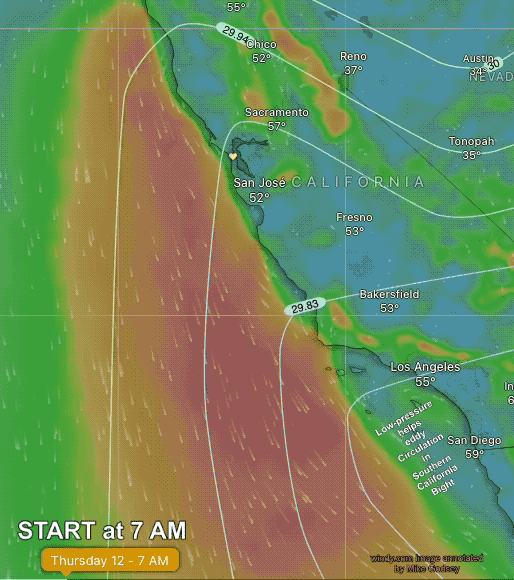 It also helps stir up an eddy in the Southern California Bight creating AM southerly winds on the coast.
This animation shows this process happening from 7AM Wednesday to early evening.