If you are an ikitesurf.com or iwindsurf.com subscriber, you can use this link for the actual launch sites forecast:
San Francisco Bay Area 3x daily forecast.
Today, a sliver of the North Pacific High is creating 8g10 NW winds at the San Francisco ocean buoy 17 miles west of the
Golden Gate. But the demise of both North Pacific High in our area is written in stark sensor numbers,
with the Eureka already seeing SW 21g23 storm winds. So midday, the North Pacific High's surface NW winds are shoved to the south as a rainy cold front from the storms off Oregon and Canada approaches the San Francisco Bay Area.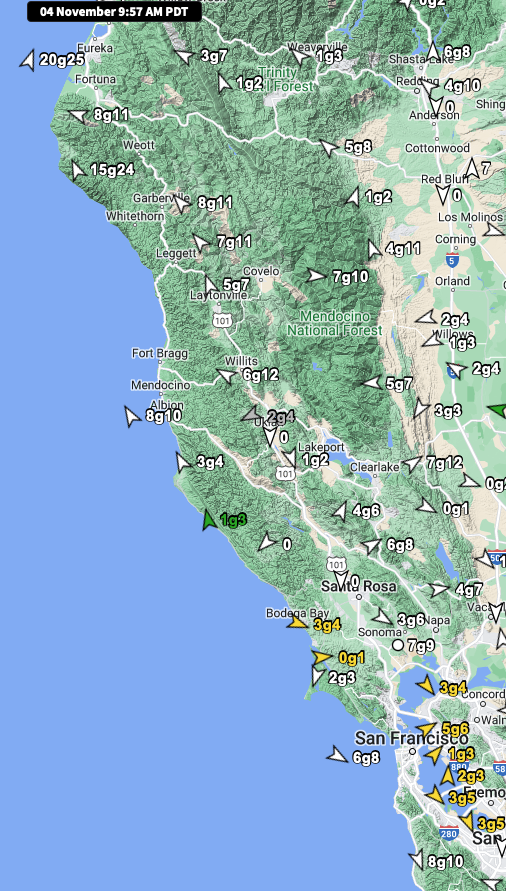 There is a chance of sprinkles in the far North Bay during the day and 30% tonight. Sporadic mid to upper-teens WSW wind from the North Tower to the Point Blunt/TI SLOT to the Olympic Circle. Low to mid-teens WNW reaches the 3rd Ave. Channel and mid-teens NW from Waddell and especially Natural Bridges and stronger NW wind to Jalama.