If you are an ikitesurf.com or iwindsurf.com subscriber, you can use this link for the actual launch sites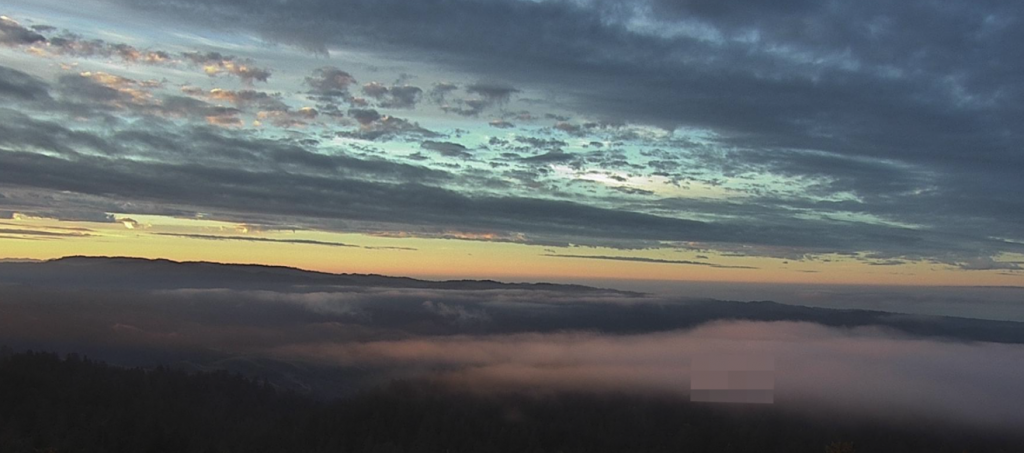 forecast:
San Francisco Bay Area 3x daily forecast.
Note: The phrases in bold below are in the forecast imagery.
The bands of clouds overhead will thicken as a rainy cold front 200 miles west of the Golden Gate moves towards us.
There is a 80% chance of rain after 4 PM. A huge North Pacific High building north of Hawaii is moving our way but today, the inbound storm is pushing the NW ocean winds away from us into Southern California and Baja Norte waters.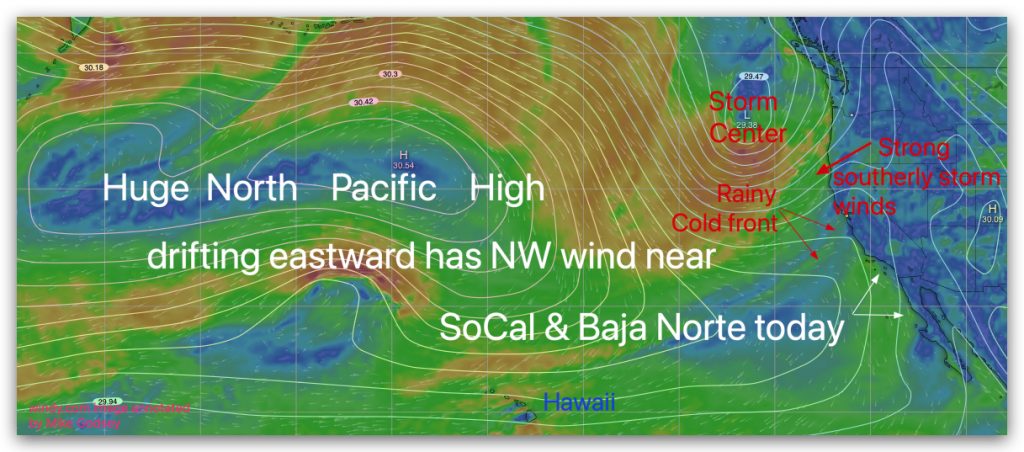 Sporadic mid to upper-teens WSW wind from the North Tower to the Point Blunt to PSQ and Brickyards. There is a chance of mid to upper-teens winds for Shimada Park and Pt. Isabel. Unfavorable direction for the rest of the Bay. WNW low-teens for Natural Bridges and stronger NW wind to Jalama.