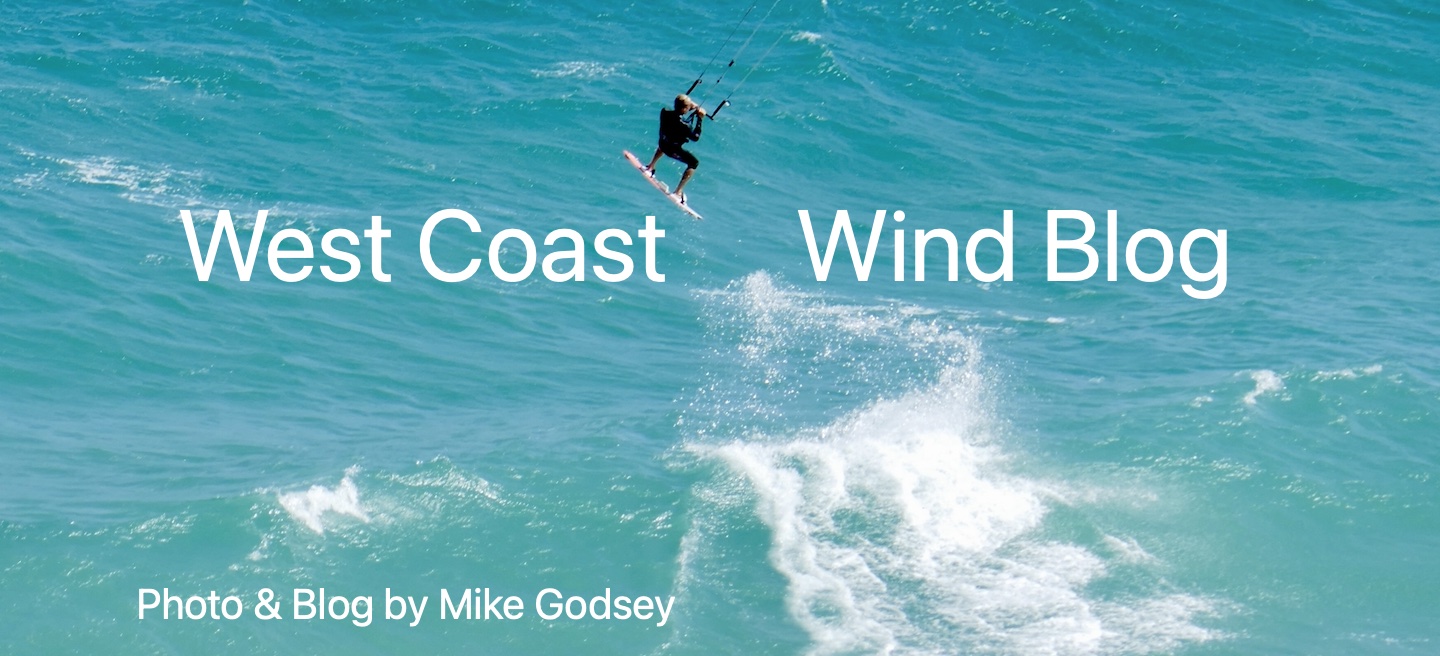 by Mike Godsey:  Baja daily human forecast   Questions about the forecast:   Mail me mgodseywf@gmail.com
It always seem like magic. Solid winds one day then the next day the sky looks the same from your beach but the winds are much lighter. Both days are sunny and the inland valleys heat but there are only weak local sea breezes. How can that happen.
For the last week Baja has been sandwiched between the NW winds of the North Pacific High and the N. winds from the Great Basin. Note in 2 &. 4 below how their isobars align over the Sea of Cortez Monday with the low pressure trough to the south creating wind for Baja.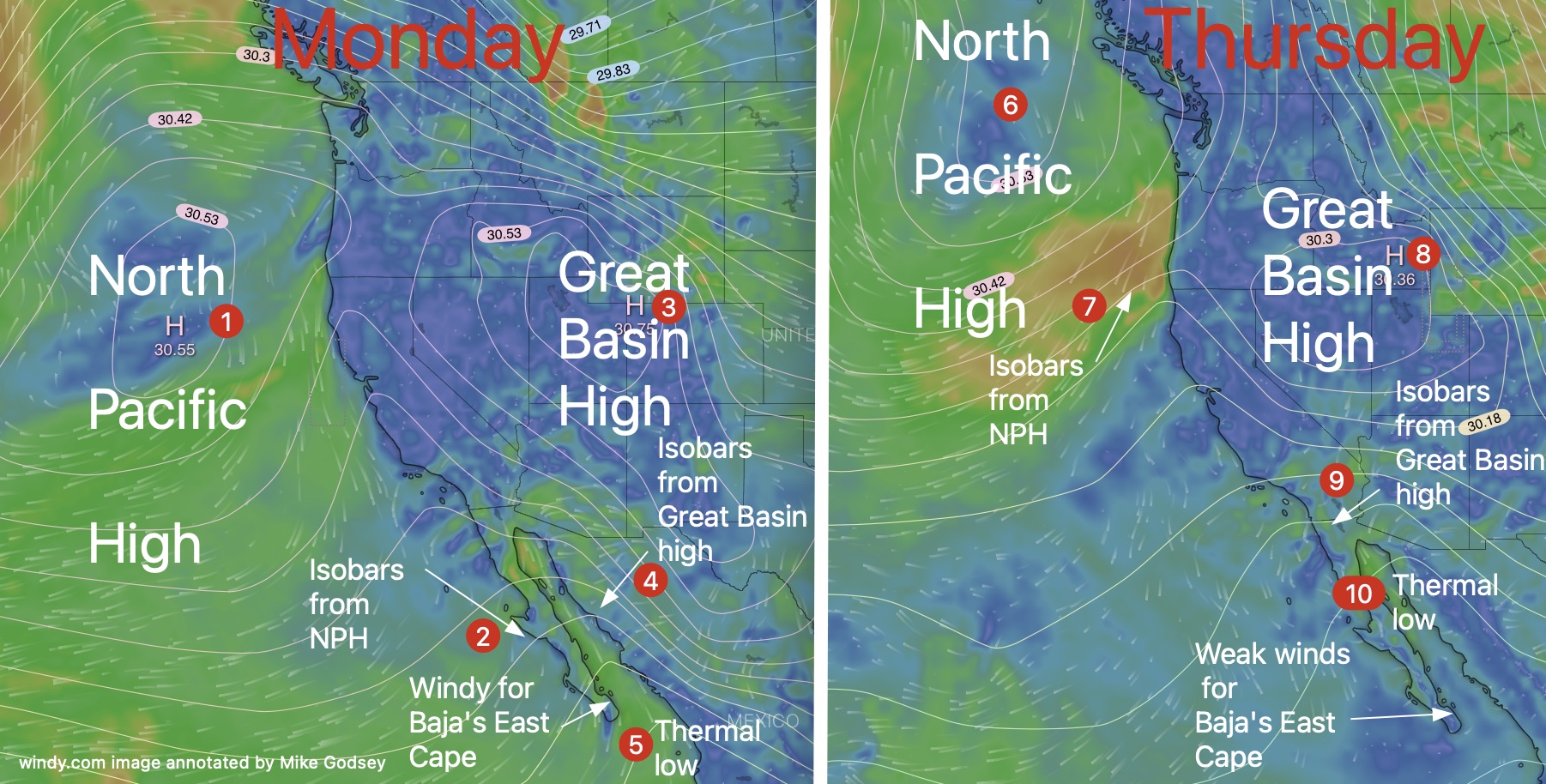 Then note how both high pressures move northward Thursday as does the low pressure trough. This weakens the pressure gradient with fewer isobars over the Sea of Cortez. So the winds are weaker for southern Baja. These weaker winds mostly come from our local thermal winds and weak northerly winds.