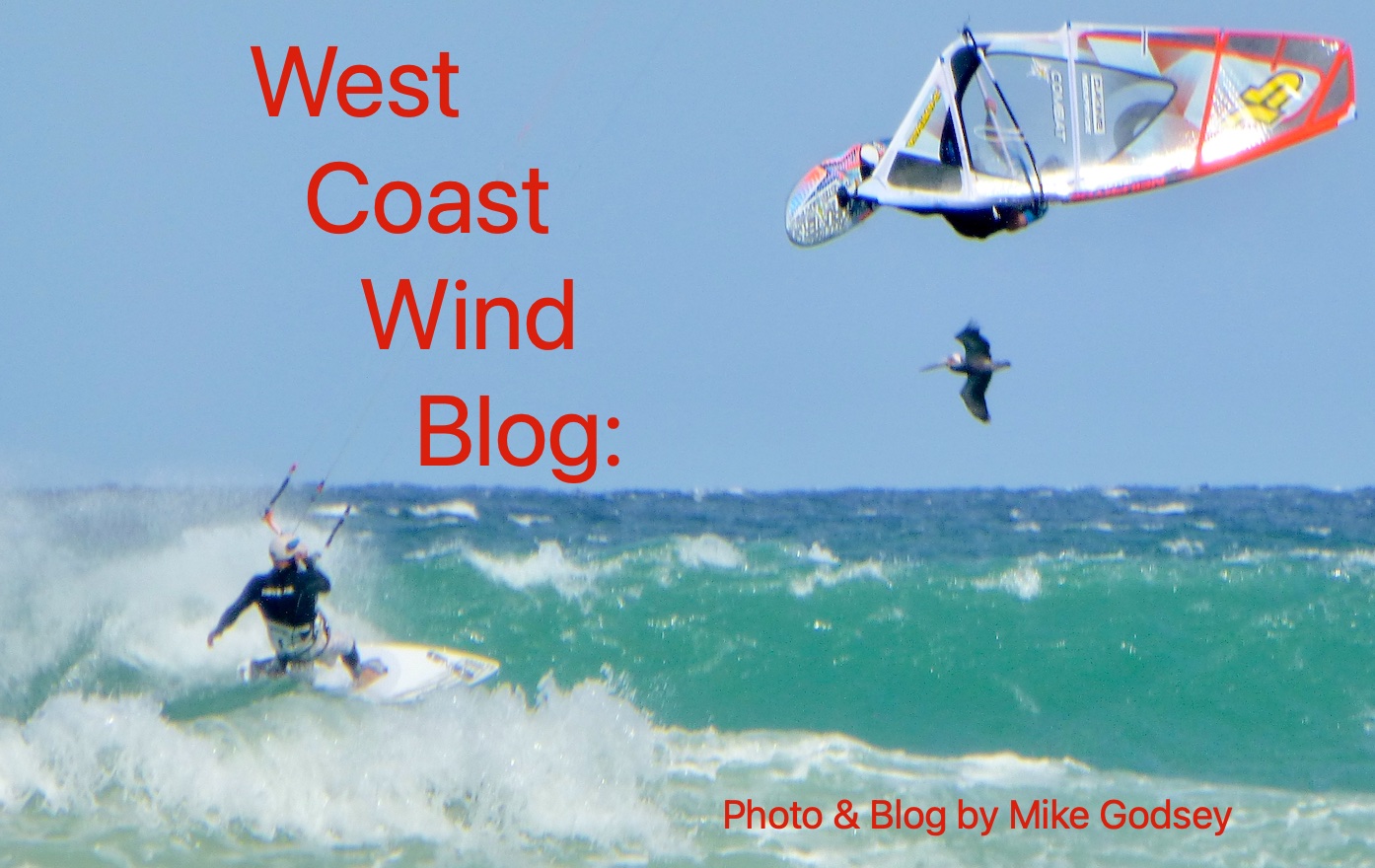 by Mike Godsey:  Baja daily human forecast   Questions about the forecast:   Mail me mgodseywf@gmail.com
When I talk about high pressure in  the 4 corners  and  the North Pacific High I focus on the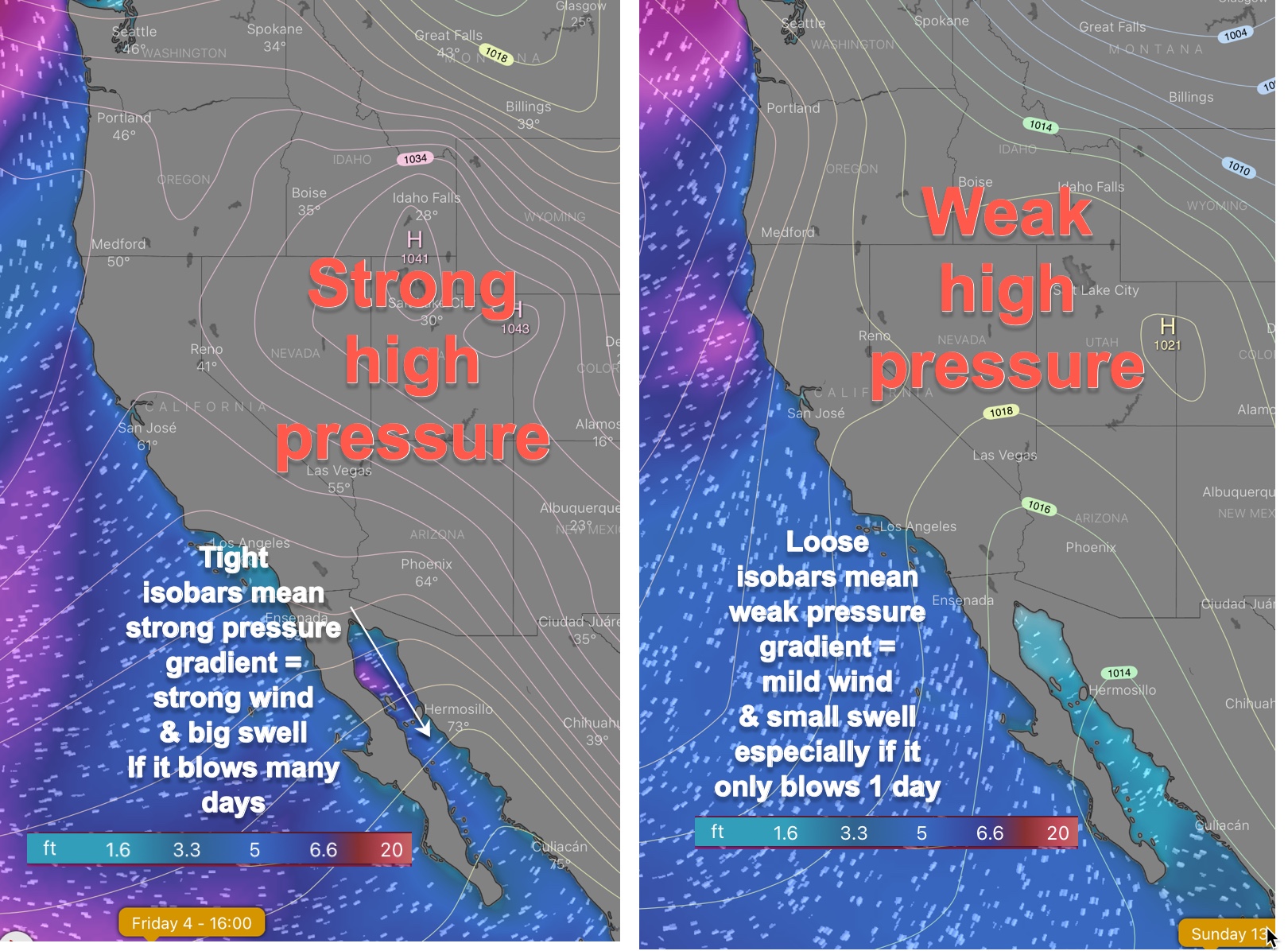 wind in the Sea of Cortez. But winds also makes ripples and ripples can grow to chop and with enough time and wind chop can grow to small swell to big swell and given the right bottom topography swell morphs into surf. Let's look at the variables.
First we need strong wind. Looking at the first image notice the huge high pressure in the Great Basin. In early February there was similar strong high pressure over that area for days. Notice the wave height scale from 1.6 feet to 20 feet. Much of the Sea of Cortez had 3-5 foot swell. Which, when fueled by adrenaline, turns into a 10 foot swell in your imagination.
But looking at the second image notice the swell is modeled to be much smaller mid towards mid February. Why? Look at how weak the high pressure is and how far the isobars are from each other. This translates into smaller swell. To summarize.
Swell size is determined by:
The stronger the winds the larger the potential size of the swell. And…
The longer the winds blows the larger the potential size of the swell And…
The longer the fetch, the distance over which the winds blow, the larger the potential size of the swell.  And…
The longer the period between each swell and the faster it moves. And…
The stronger the current in the opposite direction the steeper the swell. And.
The shallower the depth that large swell goes over the steeper the swell becomes. And…
IF the bottom is too shallow the swell breaks into surf but…
If the bottom topography is right the surf peels nicely rather than crashing all at once.
All these swell variables can combine in many ways to make big swell. For example the famous Hatchery in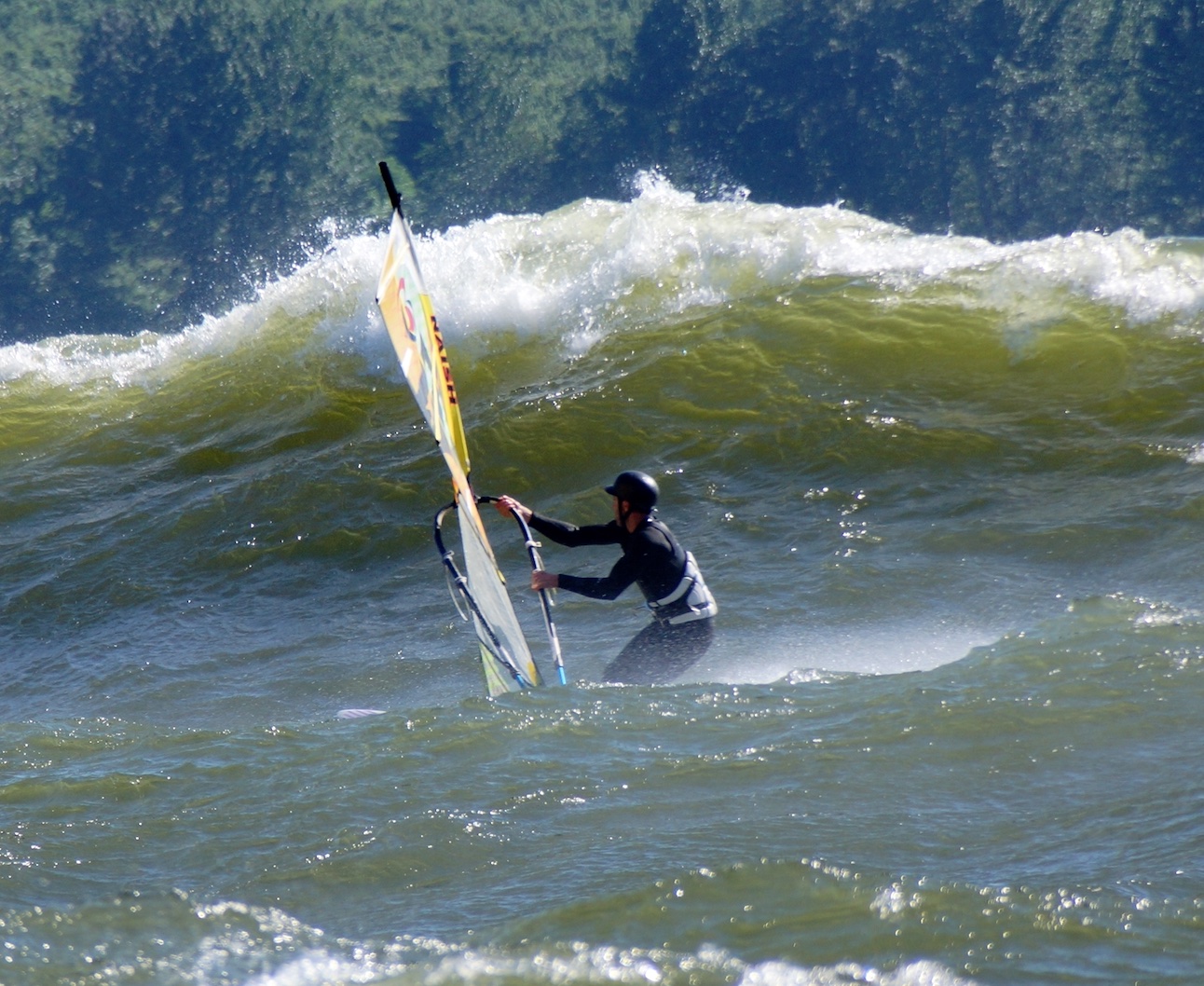 the Columbia River Gorge wind mecca. Has a short fetch of about 5 miles compared to La Ventana's 700 mile fetch down the length of the Sea of Cortez. But it has much stronger winds and a very strong current. So it can produce steep, breaking huge river swell like you see in the photo.
I have noticed that many people in La Ventana are speeding down swell rather than feeling the amazing weightless of surfing the swell. The trick to do that is easy with a wing. Just let the wind fly and gravity will propel you as your ballet down the swell. With windsurfing if is very counter intuitive since you have to way over sheet the sail as you turn down swell. Which at first makes you go faster. But as you continue your turn the sail depowers and you can surf. With kite it is a combo of the right kite and technique. But for all… you want the power to come from the swell not your wind too.