by Mike Godsey, Link to daily Baja forecast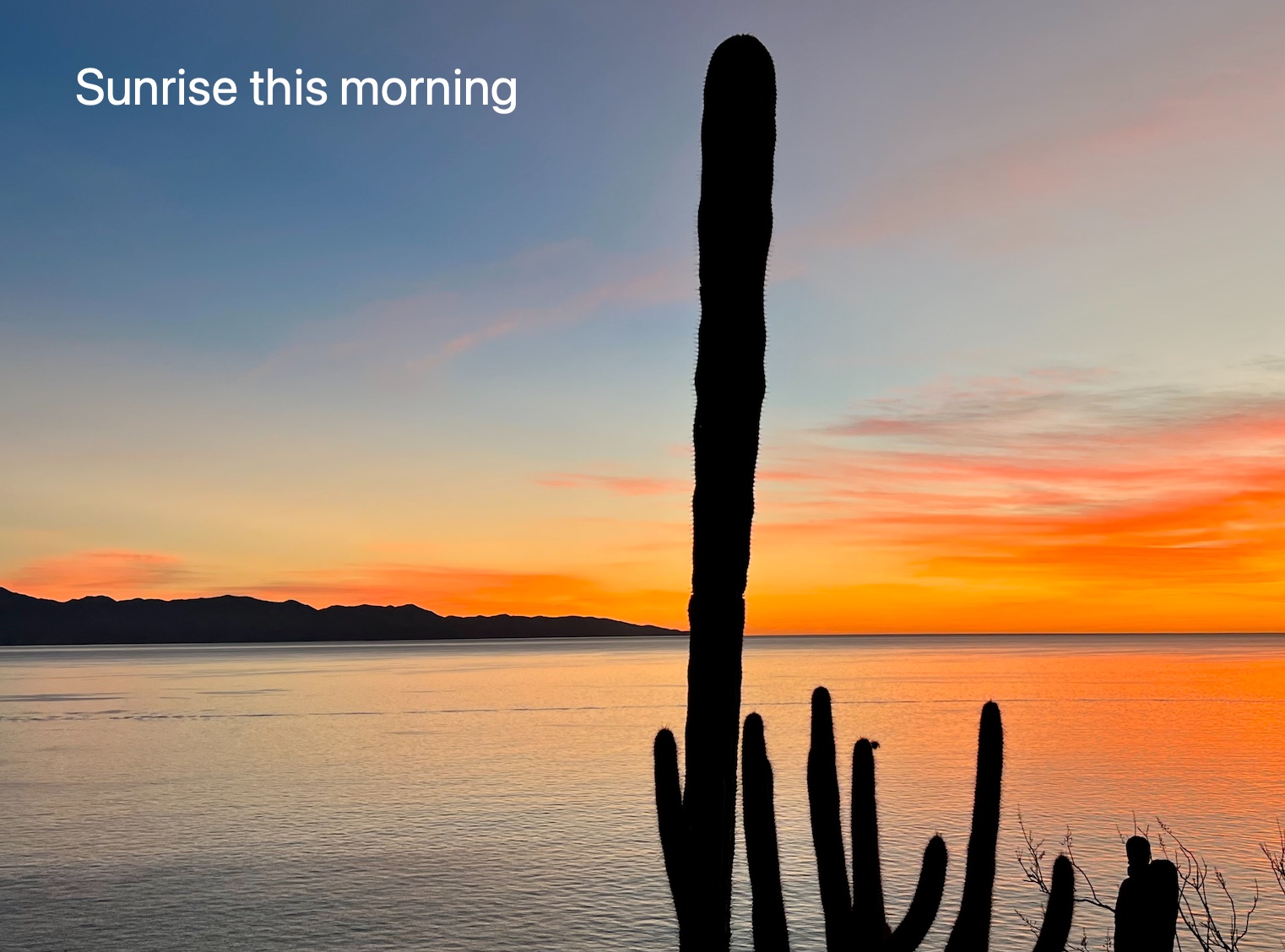 Mild wind set up today as bullets 1-5 show in the image below. But more importantly these 2 photos from last night and dawn today remind us there is more to life in La Ventana than wind.
But look carefully in the upper left corner between Eureka, California and Portland, Oregon. See that finger of red pushing inland from the North Pacific High? That represents high pressure that will move towards the Great Basin Tuesday and Wednesday bringing building El Norte winds to Baja's East Cape.