Southerly ocean winds prevail on the California coast from Eureka to Big Sur due to an elongated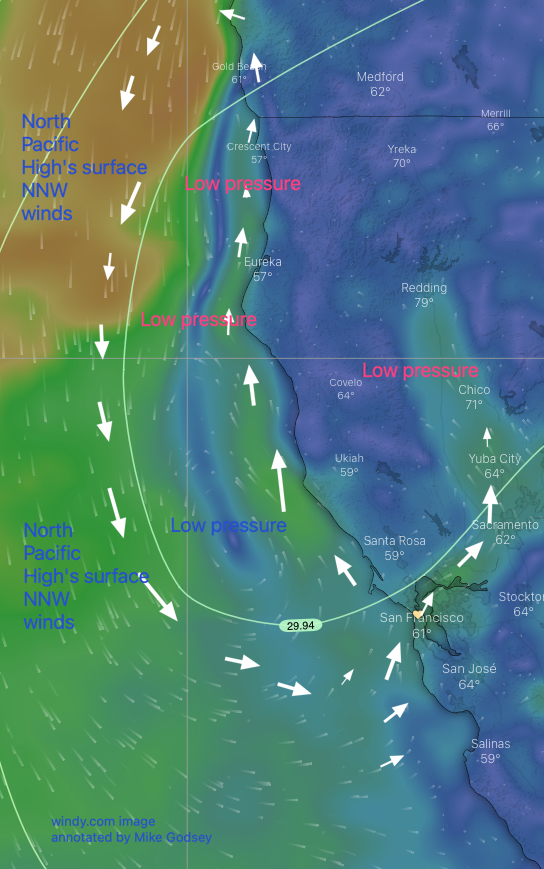 counter-clockwise spinning eddy in that area. Above this surface eddy a low pressure area up to 7000 feet also has counter-clockwise spinning winds which nurture the eddy keeping southerly winds on the coast all day. This same low pressure extends into the area from Napa to Sacramento to Redding continues to create a strong pressure gradient in the Larkspur to Benicia to Sherman Island area. This southerly push has high marine layer clouds way over the East Bay hills and Crissy and the coast will have fog issues.
Special Sites: Pacifica sees upper-teens southerly winds and Brickyards & Benicia upper-teens to mild low 20's.
Note: Mild NW ocean winds return Sunday.